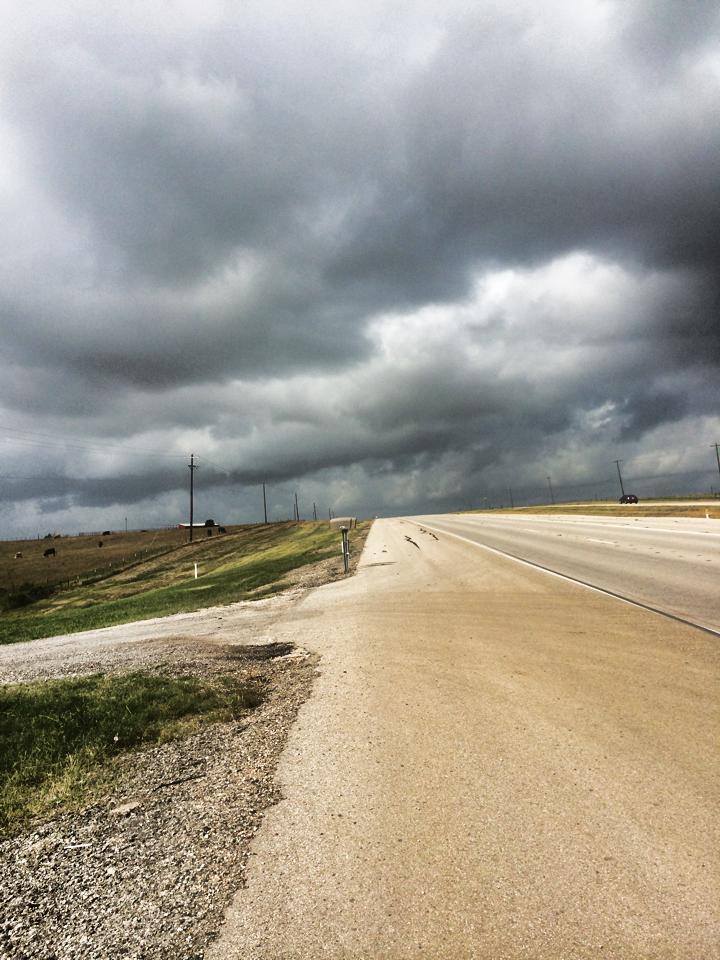 Storms were coming that looked fierce but never truly developed into anything but a short shower.
Red bumps filled the skin covering my right hip. Each step I took caused my robe to rub up against those bumps and made them itch more. I knew I was in for a hot itchy day.
The wet hot dusty asphalt and rocks of Highway 21 were the most miserable part of my entire journey. I had trouble balancing and stumbled around. I prayed for help at numerous junctures. On more than one occasion, I had to decide to force my back to straighten a bit and simply keep walking.
The major story to come out about my walk went to press in the middle of the day. I was highly encouraged. I knew that the article would shed much light on the death penalty in Texas. I walked faster…I guess because I felt like we were making progress.
After almost two full days of walking, I made it all the way to Bastrop. I conquered physical infirmary and boredom to begin my final two days of descent into Austin.
The bed bugs kept me company.