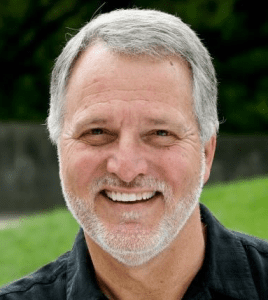 I have not seen Romans 2:16 quoted in any of the popular soterian gospels that populate the landscape of American evangelicalism. The Apostle Paul wrote, "This will take place on the day when God will judge men's secrets through Jesus Christ, as my gospel declares." With the anemic reductions in the Gospel of the kingdom of God promoted as simple "plans of salvation," all the robust nutrients of the biblical gospel are boiled away. We are given an unsavory gospel gruel rather than the grand salvific feast available in Jesus of Nazareth, Israel's Messiah and the "making-all-things-new" Lord of the Cosmos.
N. T. Wright comments, "[Paul] emphasizes that the judgment is indeed unveiled through the gospel; this may come as a surprise to modern readers, for whom 'the gospel' has come to mean salvation from judgment, but for Paul 'the gospel' is the announcement that Jesus as Messiah, and according to one strand of tradition, the Messiah was expected to be the judge at the last day" (The New Interpreters' Bible, X, "Romans Commentary," 438).
With a skewed view of God's wrath (coming primarily through Reformed thinking), how can the "good news" carry within it a hope, even a yearning for God's judgment? Wrath usually (popularly) is about God's vehement anger at and consuming fire response to personal human sin.
Thankfully, the good news of the Apostle Paul rescues the concept of God's wrath from those who like to use God's wrath as a threat to get people to be holy. Judgment, driven by the energy of wrath, is God taking up the task, as N. T. Wright is known for saying, "to set the world to rights at last." For many oppressed peoples through human history, God putting to rights this wrecked and desperate world is, indeed, good news. The outlandish gospel announcement is that God is doing this cosmic "setting to rights" through Jesus, Israel's Messiah and the resurrected and reigning Lord of all. A glorious dimension of God's righteousness that is being unveiled in the gospel (Romans 1:16-17) is his judgment.
Certainly Paul does not downplay personal sin and its death-dealing consequences. Yet, the gospel is so much bigger, deeper, richer, and hope-bringing than getting a coterie of sinners to heaven when they die. God's judgment is one of the most merciful of God's acts.
Memey is an Indonsian woman and mother who went to find work in Malaysia. "Criminal networks quickly took advantage of her vulnerable situation and preyed on her illegal status with the promise of work. Soon after her arrival, Memey was met by a contact person and taken shopping for new clothes and make-up. 'After dinner, a man came for me and took me to a hotel room nearby to start work. That was when it finally dawned on me that it was not a waitressing job. I was being made to work as a sex worker.' Memey was held captive for four months by middlemen who forced her to do sex work" Come, Lord Jesus. Judge of all men's secrets according to the gospel.