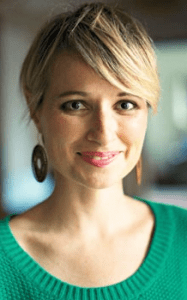 Are you perhaps disillusioned with the church? Erin Lane says disillusionment is a gift. Yes, that's right. It's a gift. From God. Or at least a gift we are given and are given a challenge to do something with it.
Actually, she says disillusionment is the gift of being freed from illusions in her new book, Lessons in Belonging: From a Church-Going Commitment Phobe. Church, she says, is "anywhere we regularly gather to receive communion from God and practice communion with one another" (14-15). We ponder to whom we belong. That's what church is: commitment to belonging-ness to God and to others who belong to God and to us.
Some people ponder themselves into their illusions. Others let their illusions destroy their church life.
Erin Lane's book — I kid you not — is a modern exposition of the famous lines in Bonhoeffer about slaying the illusions we have of what a church is. Her book, however, is not a defense of the church; it's an exploration of the art of belonging and what that means for a generation that struggles with commitment. So she's not where Bonhoeffer is, strictly speaking, but she is expounding something important in Bonhoeffer.
This from a previous post of mine about Bonhoeffer:
Here are my favorite lines from Bonhoeffer's Life Together, lines that follow on from his important claim that Christian fellowship is "through" and "in" Jesus Christ:
This dismisses at the outset every unhappy desire for something more. Those who want more than what Christ has established between us do not want Christian community. They are looking for some extraordinary experiences of community… Such people are bringing confused and tainted desires into the Christian community. Precisely at this point Christian community is most often threatened from the very outset by the greatest danger … the danger of confusing Christian community with some wishful image of pious community, the danger of blending the devout heart's natural desire for community with the spiritual reality of Christian community.
Now hear this:
Only that community which enters into the experience of this great disillusionment with all its unpleasant and evil appearances begins to be what it is should be in God's sight, begins to grasp in faith the promise that is given to it.
And this:
Those who love their dream of a Christian community more than the Christian community itself become destroyers of that Christian community even though their personal intentions may be ever so honest, earnest, and sacrificial.
Those who dreams of this idealized community demand that it be fulfilled by God, by others, and by themselves.
Erin Lane admits the illusions and the disillusionment and seeks to belong to church through them all, and here are the themes of belonging that occupy her fine mind:
1. Being earnest.
2. Reading charitably.
3. The discipline of showing up.
4. Risk of vulnerability.
5. Edge of discernment.
6. Offering my portion.
Which of her themes most interests you?