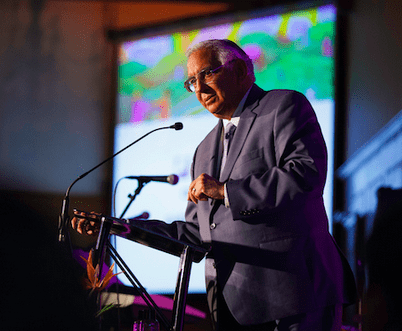 The order of "doing theology" seems to move like this: first we are systematic theologians trying to make sense of the Christian view of things; then we learn to do "biblical" theology in the mode of learning to think the way "Moses" or "Isaiah" or Mark or John or Paul and Peter think; then we consolidate those various biblical authors into a package we might call biblical "theology" — and only then do we develop a systematic theology rooted sufficiently in Scripture. (Of course, systematic theology itself requires a history of theology and then a mastery of philosophy and other disciplines of thought.)
I want to focus today on the second move — on looking at the author of Luke-Acts (Luke) and what he said about women, and to do this I will be sketching Justo Gonzalez, The Story Luke Tells: Luke's Unique Witness to the Gospel. Gonzalez packages in this slender book a wonderful example of a historical-biblical method of doing biblical theology.
To examine Luke's view of women then is to examine one author's view of one theme that before we are done doing theology we will need to do all authors and the fuller themes and then take into consideration the history of thinking about this topic — and in this instance also the history of not thinking about this topic (namely, women).
Unlike Matthew, which focuses more on Joseph, Luke's Gospel focuses more on Mary in the opening narratives. (The real focus of each is Jesus.) Alongside Mary and prior to her is Elizabeth, who is the first witness to Jesus as Messiah. In Luke 1-2 we get parallels: Zechariah and Elizabeth, Mary and her largely ignored husband Joseph, and Simeon and Anna. Women are witnesses to the redemption God is unleashing in Jesus.
Gonzalez then trots through Luke's chps where women are mentioned, and there are plenty of examples — Luke, unlike many preachers and authors today, tells stories about women. There are a number of parallels — miracles in synagogues, one with a man (Luke 6) and one with a woman (Luke 13). Chp 7 has a pair of miracles: centurion and widow of Nain. Mary and Martha in Luke 10, which parallels the Good Samaritan parable — the unlikely. Chp 13 has two matching parables, one of a man and the other of a woman. Luke 15: lost coin is about a woman.
Acts 2 (he misses Mary in Acts 1) tells us women will be gifted by the Spirit, something males have been diminishing throughout church history. Acts 5 — Sapphira. Combination then of men and women: notice Acts 5:14; 8:3, 12; 9:2.
And women leaders in Luke-Acts.
Luke 8:1-3, where we read about Mary Magdalene, Joanna, Susanna — and "many others"! There were women at the cross when Jesus died. Again, at the burial and resurrection women are witnesses (Luke 23:55; 24:1-9 and esp Luke 24:10). First messenger of the resurrection is the woman Mary Magdalene.
Lydia of Thyatira in Acts 16, and notice Acts 17:3-4, 12, 34; Acts 18. The man from Macedonia in Acts 16:9 leads them to a woman — Lydia! And also Acts 21:9 and the women prophets.