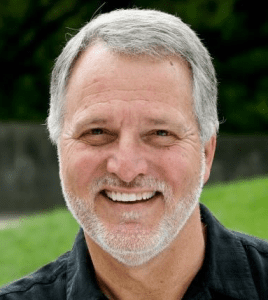 Is Your Family OK? By John Frye
Simon Peter's mother-in-law was knocked out of commission because of fever. After the news-making event in the synagogue (Mark 1: 21-28), Jesus with Peter and Andrew, James and John meet for roasted calf dinner at Peter's house. Jesus enters into the very family life of Peter and Andrew, two brothers.  I imagine that Jesus is told that dinner is not ready due to the fever. Jesus touches a non-relative woman, a cultural no no, and heals her on the Sabbath, a religious no no (as far as the religious police are concerned (see Mark 3:2). The mother-in-law is instantly cured and begins to serve the disciples. "Yes, I'll have some gravy." What do we make of this?
Think a moment about the spin-offs of this ordinary life episode. We can find assurance that as we make the commitment of leaving all to follow Jesus, we can entrust those we leave behind to the good care of God in Christ. The strong claims that Jesus and his kingdom call have on our lives cannot be hampered by concern for the nearest relatives. No human relationship is to be an obstacle to following Jesus Christ (Matthew 10:37-39). Peter has a long, hard road ahead of him, as do the others who will be chosen as The Twelve. What about "mom"? Do we believe that Jesus is sufficient to keep watch over those we leave behind in following Jesus? Hear me, I'm not suggesting family negligence. I have heard the war stories of children who were abandoned as dad and mom went off to "serve the Lord."On the other hand, as I have observed the USAmerican evangelical church, we have made the nuclear family an idol that actually blocks serious discipleship. We've diluted and subordinated the high, serious call of Jesus Christ to the idea: "I've got to take care of my family." Take heart: Jesus loves your family more than you do.
Word gets out that Jesus casts out demons and heals the sick. After sundown, i.e., after Sabbath is over, people from all over Capernaum ("the whole town"- a hyperbole to show the fame of Jesus) show up at Peter's house dragging the sick and demon-possessed with them. Who knows how many diseased and demon-possessed Jesus helped that evening? Jesus is attracting attention by exercising Spirit-empowerment. No messianic contender has ever shown the power and compassion of Jesus of Nazareth. Jesus is not just another messianic "one hit wonder."He keeps on doing the things the Messiah is supposed to do.
This kind of fame in that religious environment is going to draw the sharks. Soon the religious police will be at Jesus'door. "Just who do you think you are?"will be their question. Jesus doesn't want his reputation to rest on the witness of demons. Jesus did not allow the demons to speak because they knew who he was. So does Mark as his opening declares, "The beginning of the Gospel of Jesus the Christ, the Son of God."
Controversy. Jesus created controversy. Pastors today create comfort, conformity, a nice, pleasantly appealing ministry. Many in the USAmerican church doze numbly under the perilous civil religion where Jesus the Christ bleeds red, white and blue. Where are the pastors who cry, "No!"? Meeting humans needs is necessary in Christian ministry, but not at the expense of kingdom of God realities. Jesus was not loyal to Judaism's current factions nor to Rome's imperial rule. He was an incarnate "Yes!"to Israel's God. He was an incarnate "No!"to all that Israel stood for and all that Rome hoped to do. Jesus recruited leaders unconventionally and trained them to go into the known world and proclaim "good news!"The good news of a different way of doing life, of being human. And in all of that, he didn't lose sight of caring for his disciples'families.