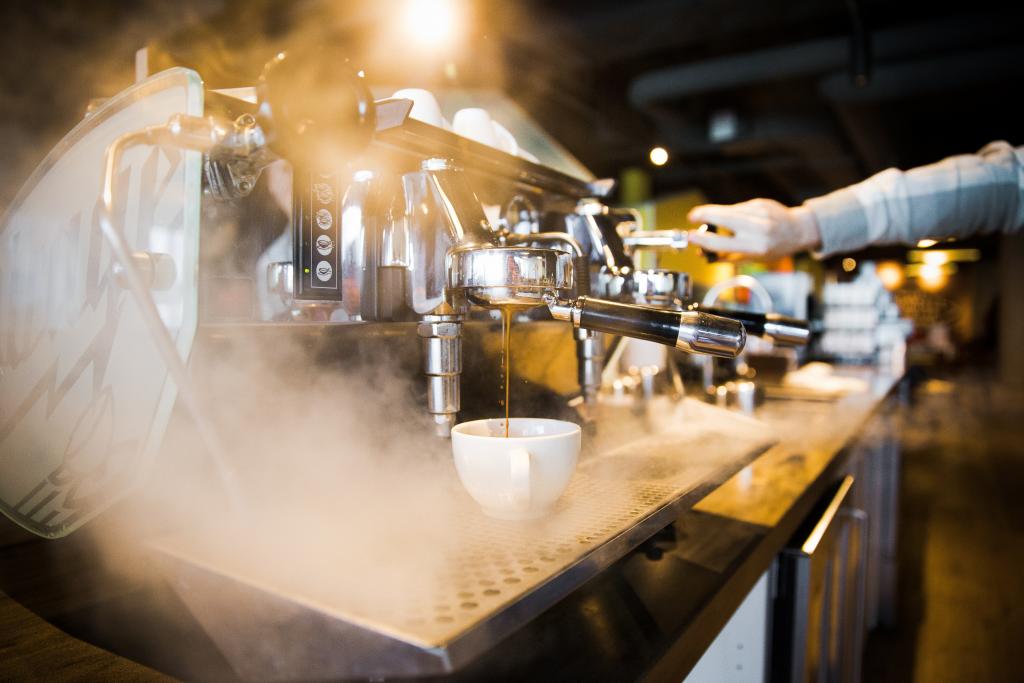 Poem: "Coffee Shop Hullabaloo"
The coffee shop is abuzz this morning with the usual noises:
laughter, conversation, the whirl of coffee bean grinders,
a tssk tssk of the steam wand and the gulp of satisfaction.
beautiful complex humanity commonality
surrounding their daily search for the
life giving narcotic. their lives won't start
until they ingest the liquid black gold.
coffee cup rings on a table mean life is happening.
a woman who just had her third child —
overwhelmed in mind body and spirit.
she stays positive with solo trips to the coffee shop.
she stares off into nothingness in silence.
the world can't slowdown enough for her most days.
a man who loves his daughter without return.
agony weeps from his eyes —
speaks volumes of emptiness and loss.
it's a sad story to see unfold.
the world is a place he longs to leave behind.
a young girl who sits in on a stool at the counter —
glimpsing out of the corner of each eye
at all who pass by her. Its like she is looking
in a mirror hoping to be discovered.
the world is her vanity.
a group of four at a table —
shout from the roof tops of their religion
and love for their neighbors. but when the barista
doesn't move fast enough their words cut them to pieces.
the world is their true god.
a family who treats the coffee shop as a playground —
for their kids dangling from the jungle gym coffee table.
kids crying     the peace disturbed for
all the digital nomads who don't want kids.
the world seems owned by little creatures.
a couple of friends meet every morning —
talking about all the issues of the day.
courage and wisdom grow after several cups —
of coffee    a stimulant for the brave at heart.
the world is their puzzle to solve.
caffeine surges through veins —
hearts fluttering pupils dilating
hands shaking loosing lips and hearts
revealing all of humanity's —
aches   desires   lusts   dreams
this is the life of a barista and sometimes
counselor    bartender    pastor.
these purveyors of liquid gold
these experts on how to human —
know coffee cup rings on a table mean life is happening.
In this moment,
I'm caught up in the hullabaloo and say to myself,
You're alive, you know that. You're alive.