Nine Things I Think is an irregular feature whenever I have a list of things I want to talk about that aren't long enough for their own individual posts. Some may be expanded later, but most won't. There's no theme, just nine things I want to bring to your attention. Feel free to expand on any of these topics in the comments section.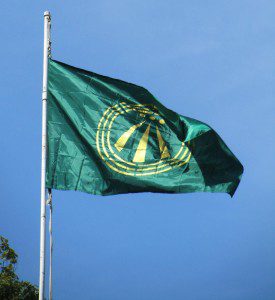 1) I'll be at the OBOD East Coast Gathering this Thursday through Sunday, my once-a-year reunion with my fellow Druids. This year's special guests are musician and OBOD Pendragon Damh the Bard, artist Ceri Lee, and OBOD Tutor Coordinator Susan Jones. I'll be co-leading the Cernunnos Ritual Friday night, and I can't think of a better venue than the Storyteller's Circle in the wooded area of the camp. If I'm slow in approving comments or answering e-mail, it's because I'm in our own little slice of Avalon. I'll have pictures and a recap when I get back.
2) As a good Nature-loving Druid, some of my favorite places to visit are our National Parks. Teddy Roosevelt had it right: National Parks demonstrate " the value of natural beauty as a National asset, and the effectiveness of outdoor life and recreation in the production of good citizenship." They also have the best t-shirts I've ever found. They're not just souvenirs, they're great to wear – they're big, soft and durable. If a National Park is on my agenda (like this year at Acadia in Maine) I don't even bother with the tourist shops.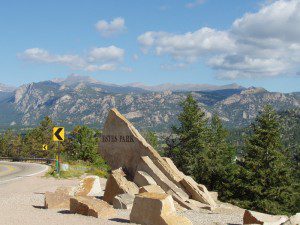 3) One of those t-shirts is from a 2004 trip to Rocky Mountain National Park, near Estes Park, Colorado. That's been the scene of some horrendous flooding over the past weeks. Please keep the people and other creatures of this area in your thoughts and prayers, and consider giving to the relief effort.
4) Recently a friend of Denton CUUPS brought in several boxes of books to give away. As I was scanning the table, my eye caught Monsters by John Michael Greer. I picked it up and flipped through it – my first thought was "well, that's one he wrote for a paycheck." But I took it home and examined it more closely – it's a lot more than I first thought. Greer draws on his extensive knowledge of history and folklore to explain what magical beings are and how they differ from some of the pop culture variations we see in the entertainment world. If you're someone who dismisses anything supernatural, you won't be convinced. But if you're open to otherworldly beings, or if you simply want a good explanation of how they were viewed in earlier times, you may find it helpful.
5) While Monsters gets a qualified recommendation, I recommend John Michael Greer's last two Archdruid Reports to all with no reservations. His September 4 entry "The Next Ten Billion Years" is a speculative but highly plausible look at the future of life on Earth (hint: it's not all about humans, and it has an uncertain but unavoidable end date). The follow-up to that, "A Sense of Homecoming," is a very good explanation of religious sensibilities, how they differ from religions, and how a critical mass of a new religious sensibility is emerging.
6) In the interests of full disclosure, I'm not a disinterested party when it comes to John and his writings. I first met him at the House of Danu Gorsedd in 2009 where he led my Druid Grade initiation. In 2011 I began studying under him for ordination, which he performed a year later at last year's East Coast Gathering. I continue to study with him toward future goals (that are one to two years away).
I get no credit (financial or otherwise) for promoting John's work. When I think something is particularly good and would be of interest to my readers, I review it or mention it the same as I do with writers I don't know but find helpful. John writes on a wide variety of topics, not all of which interest me. When I come across those books and essays I simply don't mention them. I've yet to come across any of his work I'd put on a "do not read" list, nor do I expect to.
7) My current reading project is Greek Religion. It's an English translation of the 1977 German original by Walter Burkert, Professor Emeritus of Classics at the University of Zurich. The stories of the ancient Greeks are very much a part of our Western culture and most of us know at least a thing or two about Zeus and Apollo and Hecate, but most of us don't know that much about what the Greeks actually did. Burkert does an excellent job of cataloging the historical and archeological evidence and using it to reconstruct their rituals.
My only disappointment is that it took me this long to hear about it and start reading it. I'm hoping to finish it on the trip this weekend.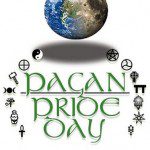 8) We're a little over two weeks away from DFW Pagan Pride Day, which will be the first Pagan Pride Day here since 2010. It will be Saturday, October 5, from 9:00 till 5:00 at the Bath House Cultural Center at White Rock Lake in Dallas. I'll be leading a workshop titled "Nature Spirituality – A Druid Approach" and Denton CUUPS will be leading the Cernunnos Ritual at 4:00.
Most 2013 Pagan Pride Days have already happened – we go a little later than most to avoid the worst of the heat. To see what is – or was – near you, check the Pagan Pride Project website.
9) The week after Pagan Pride Day, Denton CUUPS will begin a four-week class on shielding and warding. It will be held on Wednesday nights from 7:00 till 9:00 at the Denton UU Fellowship starting October 9. Cynthia Talbot and I will be leading the class. We'll use Kerr Cuhulain's Magickal Self Defense: A Quantum Approach to Warding as our primary text. There is no charge for this class but donations are requested. If you're in the DFW area, we hope you'll come out and join us.
That's what I'm thinking right now – what about you?