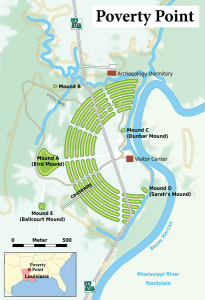 Stonehenge, the Pyramids, Newgrange – these are some of the many memorable constructions of the ancient world. Why did the ancient people of North America not build anything similarly massive? Actually, they did. But instead of building with stone, they built with what they had: dirt.
Last week Cathy and I visited the Poverty Point archeological site in northeastern Louisiana. At first glance it's unimpressive: a series of low ridges that could be overlooked if not for the mowing patterns, and a couple of earth mounds that are out of place on the flat land but not so obvious as to scream "monument!" Once human activity ceases Nature begins reclaiming the land, and Nature has had 3000 years to reclaim these works.
But between 1600 and 1100 BCE, hundreds of people lived here, part of a culture that stretched for a hundred miles up and down the Mississippi River. They had no earthmoving equipment, no pack animals and no wheeled carts. They had only baskets and people.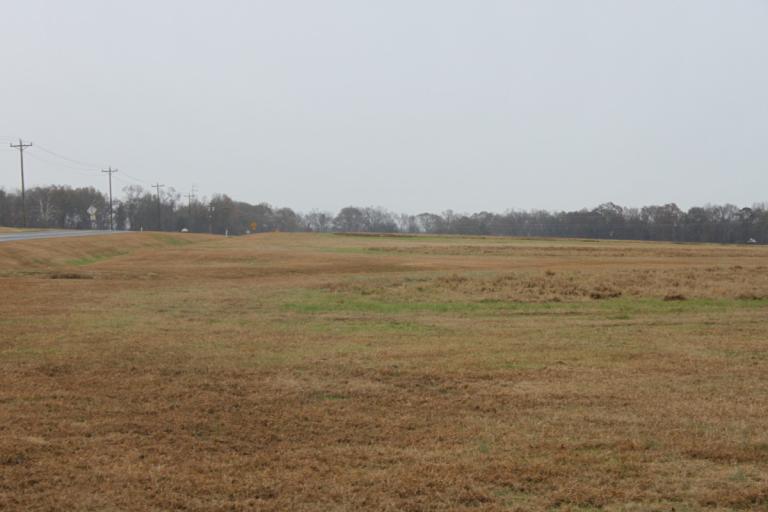 The primary feature is a series of six concentric ridges separated by four aisles. Were they used as living sites? Probably, but why go to the trouble of such geometric precision? There is speculation about their astronomical alignment and that's a real possibility, but we can't say with any degree of certainty.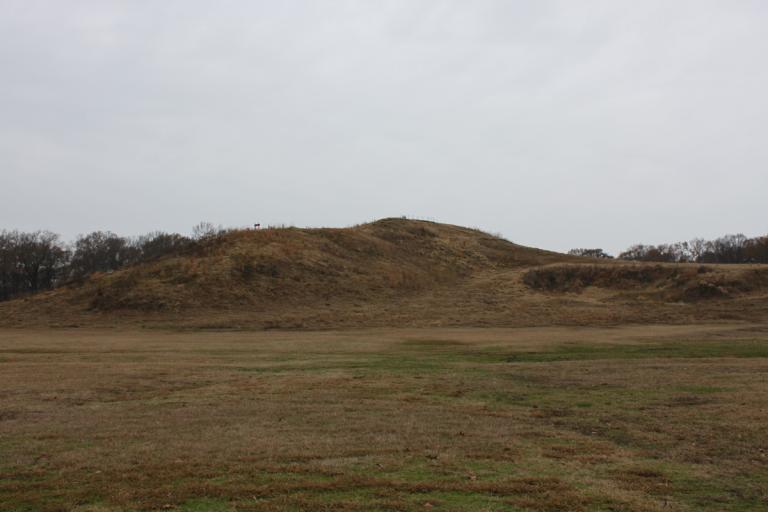 The mounds – particularly the largest, Mound A – would have taken years to build. Why the investment of time and effort? They weren't used for burials and there is no evidence they were used for rituals similar to the pyramids of Central America. An interpretive sign suggests "building Mound A may have served to bring together, and reinforce social relationships within the Poverty Point community, or to demonstrate the power and wealth of the community to outsiders."
I'm reminded of similar speculation about the ancient temples of the Mediterranean world.
Large ornate buildings are never a physical necessity. They are tangible statements about the values and priorities of those who build them. They are symbols of identity and pride. They can also be symbols of vanity. And they can be all of that at the same time. Look at examples from mainstream American culture: government buildings, corporate headquarters, shopping malls, football stadiums…

I don't know why the Ephesians built their grand temple over and over again, whether it was gratitude or pride or vanity or some combination of all three. But I do know this – temples are a concrete expression of multi-generational thinking.
So are massive earthworks.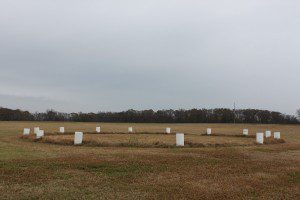 It was a cold rainy day when we visited. We stopped in the visitor center, looked over the exhibits and picked up a guide for the two-mile driving tour. As we began, we passed what looked like a stone circle, but in fact was plastic barrels marking the study area of what was once a circular structure of some sort. We passed through the ridges, and at Mound A we pulled off into a parking area. I got out.
I began with a brief prayer of remembrance for the people who built this place, followed by a prayer to the spirits of the land. I climbed the steps to the top of the mound, looked around and shot some pictures. Then I listened.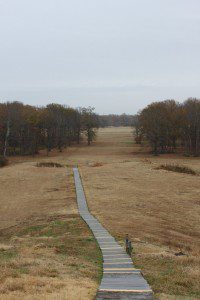 I'm not the most sensitive person and it has been so very long since this site was active. I heard/felt/sensed nothing dramatic. But I was left with the overwhelming impression that this is a place of natural power, and that power had been amplified by human activity.
I said a prayer of thanksgiving, then went carefully down the wet steps and continued the tour. I took a few more pictures, then Cathy and I headed toward Texas and home.
I still don't know why the ancient people built this, here. I just know I'm glad I had the chance to visit.
A note on the name: the area was known as Poverty Point prior to the rediscovery of its original use. I've seen one explanation saying life was so hard for the farmers of the mid 19th century they called it Poverty Point, and another saying Mississippi River ferry operators charged so much to take settlers across the river that by the time they got to the other side they were already in poverty. In any case, the name has no direct connection to the ancient people who lived and built there.
And a warning for those coming from the East: LA 580 is the worst state road I've encountered in my entire life. The speed limit is 45 – I was doing 30 at most, and that's when I was able to straddle both lanes and drive down the middle of the road. The roads coming from the West (LA 17, 134 and 577) are fine, although there is currently construction at the intersection of 134 and 577.