Nine Things I Think is an irregular feature whenever I have a list of things I want to talk about that aren't long enough for their own individual posts.  There's no theme, just nine things I want to bring to your attention.  Feel free to expand on any of these topics in the comments section.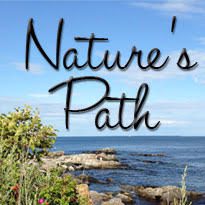 1) Please welcome Nature's Path to Patheos Pagan.  This is a new group blog dedicated to UU Paganism.  It's managed by CUUPS Continental Executive Director David Pollard and features a variety of writers with a variety of outlooks on Pagan and Earth-centered belief and practice.  It's good to have a CUUPS blog here at Patheos – while CUUPS is a key part of my spiritual life, I'm hardly your typical UU Pagan (as though there is such a thing).
Speaking of CUUPS, the revisioning surveys have yielded some interesting results and have given us a good look at who we are and what we can build on.  I'll have a post on that the middle of next week on Nature's Path.
2) There are so many Pagan gatherings this year!  Two are in my general vicinity (well, within driving distance) and I'll be speaking at both of them.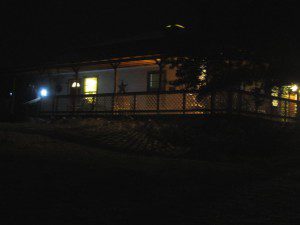 The ADF Texas Imbolc Retreat is February 6 – 8 at the U Bar U retreat center in Mountain Home, Texas.  I was at this event last year and had a great time – it will be good to go back this year.  I have two presentations in the works – not sure which one I'll do, but it will be something new regardless.  It's open to all who are interested in ADF's polytheistic Druidry and registration is still open.
March 19 – 22 is the first OBOD Gulf Coast Gathering at Fontainebleau State Park in Mandeville, Louisiana.  Special guests are Druid and philosopher Brendan Myers and OBOD Tutor Coordinator Susan Jones.  I'll be speaking on Daily Spiritual Practice.  The Gulf Coast Gathering is open to OBOD members and friends – the organizers tell me they have a few slots left.  If you're interested, register now.
3) There are many more Pagan gatherings in locations where travel costs become an issue – I can't do everything I want to do.
I won't be at Pantheacon this year.  After having Pantheacon Envy for several years I finally went last year and really enjoyed it.  I just can't do everything and something has to give.  Maybe next year.
I will be at Between the Worlds March 5 – 8 in Hunt Valley, Maryland.  I was at the last Between the Worlds in 2012 and found it very enlightening and inspirational.  It's advertised for intermediate and advanced practitioners and the programming fits that description… as do many of the informal conversations that spring up over food, drink, and hallway encounters.  I won't be presenting at Between the Worlds – I'm just participating.  Look for me if you're there.
I'm tentatively planning to be at Many Gods West July 31 – August 2, 2015 in Olympia, Washington.  This is a new conference for polytheists inspired by last year's Polytheist Leadership Conference in New York.  If I go I'll present something, but I need to see how some unrelated things play out before I can commit to being there.  I hope to be able to make a decision by the end of February.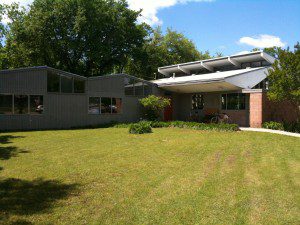 4) I'll be speaking at Denton UU on Sunday, February 15.  The service title is "The Care and Feeding of Activists" and it's inspired by the Pagan Activism Conference Online last November.  Services are at 9:30 AM and 11:30 AM – if you're in the North Texas area, come out and say hello.
5) At the beginning of the year I committed to fast from several activities I thought were a time-suck.  My hope was that eliminating these activities would open up time for more spiritual activities.  I've kept my commitment, but the plan hasn't worked.  I've found myself filling that time with other mindless activities.  My usual spiritual practices have continued but they haven't been expanded.
I've seen this before and it's been confirmed again.  I can't take things out of my life, I have to crowd them out.  I also have to be honest with myself as to how much time I can devote to any one thing, even things that are of supreme importance.
6) There is one more real football game left this year.  This season went better than I expected.  In the colleges, the Tennessee Volunteers went 7-6, their first winning season since 2009.  They played a lot of freshmen this year – the progress should continue next year.
In the NFL, the Cowboys were predicted to have a losing season after three straight years of 8-8.  Instead, they went 12-4, won a playoff game and came very close to winning a second.  I actually enjoyed following them this year.
7) I haven't enjoyed the playoffs.  I'm 7-3 picking who I thought would win (didn't make any money – I don't bet on sports), but I'm 1-9 on teams I wanted to win.  So in the Super Bowl I'll be cheering for the Patriots… the cheating Patriots with their cheating quarterback and their obnoxious coach.  Yeah, that's it: I really want the Patriots to beat the Seahawks.
In a perfect world I wouldn't care about sports, but I do.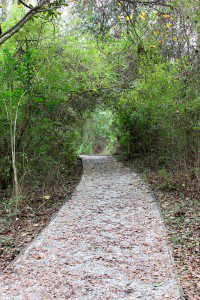 8) I hesitate to draw spiritual lessons from a game as violent as football, but I couldn't help noticing the improvements with Dallas this year.  Head Coach Jason Garrett is sometimes called "Coach Process" by the local media because he goes on and on about "it's a process" in his press conferences.
He has a point.  Focus on doing the right things, do them the best you can, control what you can control and don't worry about what you can't control, and don't worry about the outcome.  The results will come in their own time.
Kinda reminds me of a very old recipe for magic.
9) Remember that Facebook is throttling all posts and is now showing less than 5% of posts from pages.  A simple way to make sure you get all the posts from Under the Ancient Oaks (and the other blogs on Patheos) is to subscribe by e-mail.  Simply enter your address in the box on the right of the screen.  You'll get e-mail notifications when new posts go up and you won't get a boatload of spam.
Or you can follow me on Twitter (@utaoDruid) or Ello (@johnbeckett).
That's what I'm thinking – what about you?