Nine Things I Think is an irregular feature whenever I have a list of things I want to talk about that aren't long enough for their own individual posts. This edition focuses on my speaking and other activities at various Pagan gatherings, but it also has a couple unrelated items. As always, feel free to expand on any of these topics in the comments section.
1) National Day of Prayer. I've been invited to speak at the Denton Interfaith National Day of Prayer on Thursday, May 4 at 7:00 PM. This year's event will be held at Trinity Presbyterian Church. I've offered Pagan prayer at interfaith events in Denton in 2011 and again in 2014 – I'm honored to be a part of this event again.
Personal prayers offered for the public good in any tradition is a good thing. Unfortunately, many conservative churches use the National Day of Prayer as a platform for proselytizing and for promoting Christian dominionism. I'm happy to be part of a National Day of Prayer event that includes Pagans, Muslims, Buddhists, Hindus, and Jews, as well as a wide variety of Christians.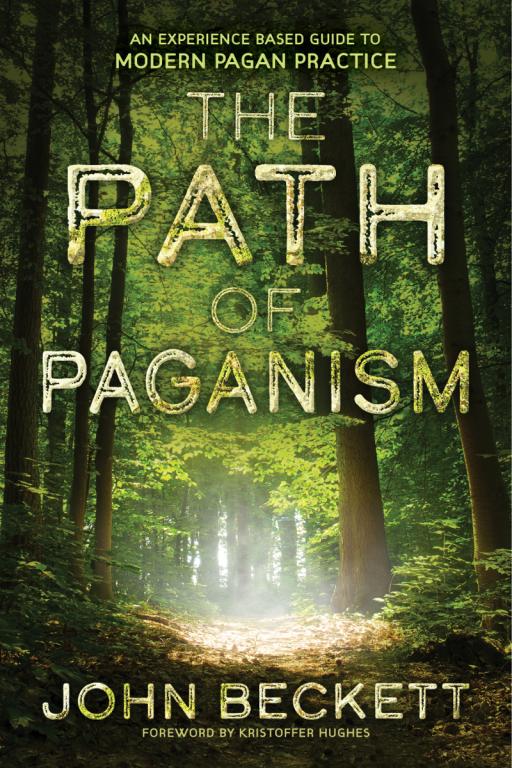 2) The Path of Paganism is due out May 8. A few people got to see proof copies of my book The Path of Paganism: An Experienced-Based Guide to Modern Pagan Practice at Pantheacon. I wasn't there, so I wasn't one of them. But it's getting close to general availability.
It's available for pre-orders from Amazon, Barnes & Noble, or direct from Llewellyn, the publisher. If you know you're going to buy it please consider pre-ordering now. You won't be charged until it ships, and large pre-orders from readers will turn into larger orders from book sellers to the publisher, which increases distribution, which means more people will see it, buy it, and read it. This is a book that needs to be read.
I heard vague rumors about Llewellyn's editing process, but I've been very pleased with my experience.  80% of their recommended changes had me smacking my head and saying "that's much better – why didn't I write it like that in the first place?" 10% were "I'm OK either way and you're the publishing professionals, so we'll do it your way." But the final 10% were things where I said "no, it needs to stay the way I wrote it and here's why." Those things stayed the same. This has been a very collaborative process and everyone's first priority has been to make the book the best it can be.
3) The Cernunnos Ritual returns. This Saturday (March 25) is Denton CUUPS Spring Equinox ritual. I'll be participating, but my primary concern has been with our Beltane circle on May 6. Beltane will be a revised version of the Cernunnos Ritual we did three times in 2013.
The ritual's emphasis will be on Cernunnos (of course) and on forming and strengthening alliances in troublesome times. This will be as close to ecstatic ritual as we get in a public setting. It was a great experience in 2013 and I expect it will be even better this year.
I rarely promote our local rituals here, since the vast majority of blog readers don't live in the Dallas – Fort Worth area. But this will be a special ritual, and if you've ever thought about making a weekend trip to Denton, the first weekend in May would be the time to do it.
4) DFW Pagan Unity Fest. The 2017 DFW Pagan Unity Fest will be Saturday, May 20 from 11AM till 5PM at Arlington UU Church. There will be rituals, speakers, vendors, musicians, and lots of good Pagan conversation. Denton CUUPS will have a booth and I'll be speaking on "Unstated Assumptions and Their Impact on Paganism."
Come out and celebrate being a Pagan in North Texas!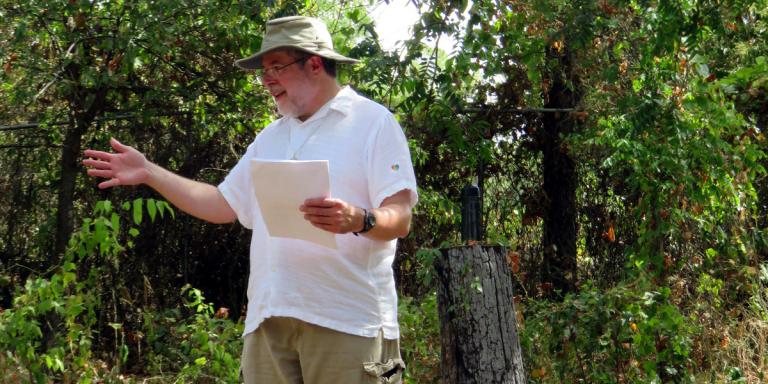 5) Mystic South in Atlanta. Last weekend I got official notification my presentation proposal for Mystic South has been approved. My title is "Ordering Sweet Tea in the North – the Assumptions of Our Wider Culture and Their Impact on Contemporary Paganism." It's a longer version of the presentation I'm doing for Pagan Unity Fest – bigger time slot, longer presentation.
Mystic South is a new hotel-based convention to be held in Atlanta on July 21-23. It has both an academic track and a practitioner track. Featured guests include Dorothy Morrison, Katrina Messenger, Orion Foxwood, and Byron Ballard. The featured musical performer is Tuatha Dea.
I won't be the only Denton Pagan presenting: Cynthia's proposal "The Mythic Roots of Southern Hospitality" was also accepted.
6) Beyond the Gates. I'll be a guest of honor at Beyond the Gates: Honoring Our Earth, held August 24-27 at Trout Lake Abbey in Washington state. This is an ADF gathering at a place I've been wanting to visit for quite some time. The pictures I've seen have been awesome and I look forward to seeing it and taking some of my own.
Other guests of honor will be
Courtney Weber
and
Jason Mankey
. I've offered the organizers three workshops – we'll see which one they choose.
7) Future Travels. That will probably conclude my Pagan travel for 2017. I have a little vacation time left unscheduled, but when I throw in a real vacation and a Winter Solstice getaway with Cathy, that pretty much burns up my travel budget for the year. I'm going to try to schedule a couple of local book signing events, but at this point I don't know where or when those will be.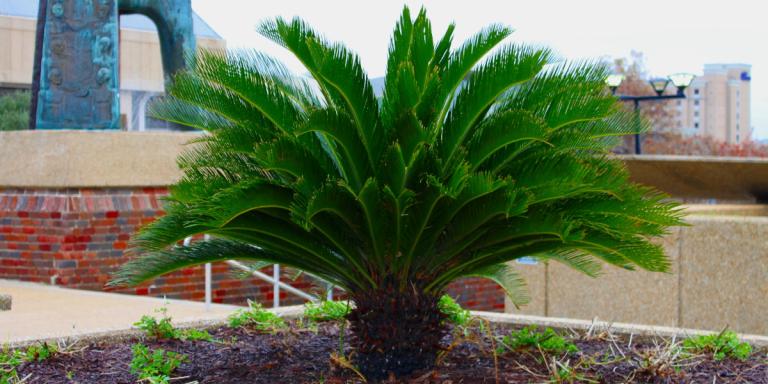 I'm planning to be back at Pantheacon in 2018. I'll put in a workshop proposal, but I haven't given any thought to what that might be. Then it will be up to the Pantheacon folks to decide if they want it or not.
8) A Beautiful Resistance. Rhyd Wildermuth sent me a copy of the third edition of the Gods & Radicals journal A Beautiful Resistance. This one is subtitled "Left Sacred" and I recently finished reading it.
I reviewed the first edition of A Beautiful Resistance: "Everything We Already Are" early last year. I didn't agree with all of it, but I found it very informative and in some places, inspiring. My interactions with some of the radical Pagan folks were rather uneasy last year, but I remain both in general agreement with their goals and somewhat skeptical of their methods.
"Left Sacred" strikes me as a more modest effort than "Everything We Already Are." It's slightly smaller (96 pages vs. 120) and it isn't divided into themed sections. The essays are more matter of fact, as though the writers have realized the enormity of their task and have settled in for a long slog (though to be fair, some of the writers have been doing this for a long time).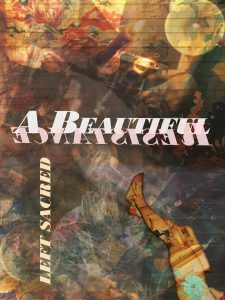 As always, I prefer the more explicitly religious, spiritual, and magical articles. I enjoyed Dr. Bones tale of meeting the devil at the crossroads and found it instructive. Nimue Brown's "The Druidry of Mapping" addressed some of the same cosmic map issues I explored, only from a different perspective. And I'm in strong agreement with Anthony Rella's "The Gods of My Ancestors," which deals honestly with the question of race and reminds us that the Gods call who They call for reasons that often have little to do with blood.
Rhyd's opening essay "Awakening Against What's Awakened" deals with the frequent (he says inevitable) abuse that accompanies authority, and he makes a sound argument for considering yourself the only authority in your life – not the Gods and certainly not Their priests. I've got a response to that percolating in my head, but it's more of a divergence than a rebuttal. It's titled "The Authority of the Gods" and I hope to write it sometime in the next couple of weeks.
In any case, if you like the work of the Gods & Radicals staff, you'll like the latest edition of A Beautiful Resistance.
9) Pagan Bloggers. The new site Pagan Bloggers opens this Tuesday, March 21. Subtitled "A Community of Pagan Blogs," it's the new home for the work of 72 writers and artists. It was started in the aftermath of the Patheos contract issues in early February by Jamie Morgan, who says "I think it is so important right now that Pagans have a network and portal of their own, run by one of their own."
I'm staying at Patheos Pagan. It's been a good platform for me, and it remains a good platform for me. I'm sorry some fellow writers and friends left, but I respect their decision and I wish them well, whether they move to their own independent sites, to Pagan Bloggers, or somewhere else.
I know some of the writers who've signed up for Pagan Bloggers – I'm hoping the new site encourages them to write more frequently. I'm also looking forward to hearing from some of the writers I don't know.
We aren't competitors – there's no fixed demand for Pagan blogs. Good writing sends readers looking for more good writing, so if one site does well, we all do well. As Brendan Myers explained in The Earth, The Gods and The Soul, Paganism needs institutions to flourish and grow, and blogging sites are some of the most important institutions for the exchange of ideas.
Good luck to Pagan Bloggers and all its contributors.