A year ago today Dallas County (where I work) issued a Shelter in Place order. I'm in an essential industry so we kept working, but almost everyone started working from home.
Life changed dramatically.
The first six weeks or so was the worst. We didn't know how bad the Coronavirus would be and we were trying to take it seriously. I remember one person in public health said "if we want to save lives, we have to be willing to overreact." Texas never had the kind of strict lockdowns other parts of the country and other parts of the world had, but there wasn't a lot going on in those early days.
And all my travel plans were canceled, or soon would be.
Outdoor exercise was both permitted and encouraged. And while I've always walked through the neighborhood for exercise, I'm fortunate to live in an area with a lot of really good public parks. I couldn't go out to dinner or to a movie, but I could go walk in one of the parks. And so I did.
A year later, I'm still walking in the parks. And I think it's worth talking about the experiences I've had.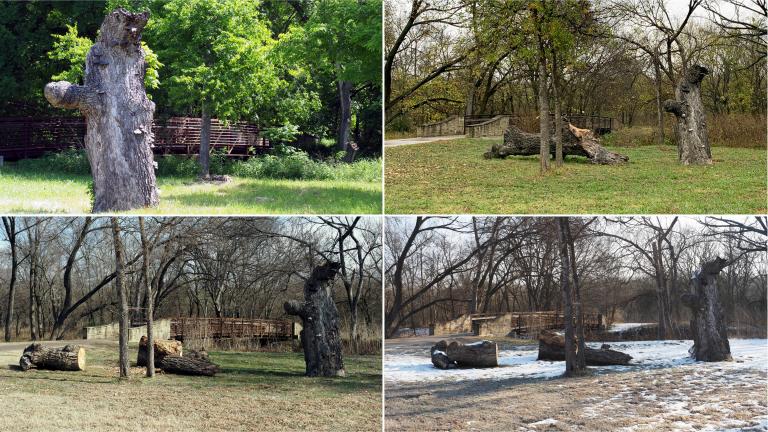 Great exercise
There's a small gym where I work. Ever since I moved here in late 2001, I've gone in early (most mornings, anyway), done some sort of workout, then cleaned up and dressed for work on-site. My employer closed the gym when other gyms closed and it hasn't reopened. My exercise routine was disrupted.
Walking in the parks has become my primary exercise, at least on weekends. It's more interesting than just walking around the block. I never get bored in the parks. Either I run out of time, or occasionally I run out of energy.
The parks don't make up for the loss of the gym, but they provide something instead of nothing.
Being around other humans
I'm an introvert. I like being alone and I don't like being bothered by other people.
Up to a point.
For the first part of the quarantine, I saw my wife, two people in the office (some days, anyway), and that was about it. And that was too much solitude even for me.
I never run into anyone I know in the parks, and I almost never talk to strangers. But at least I could see and hear other people, and mumble a "morning" from six feet away.
It made a difference.
And on one occasion, some people I didn't know filled me with hope.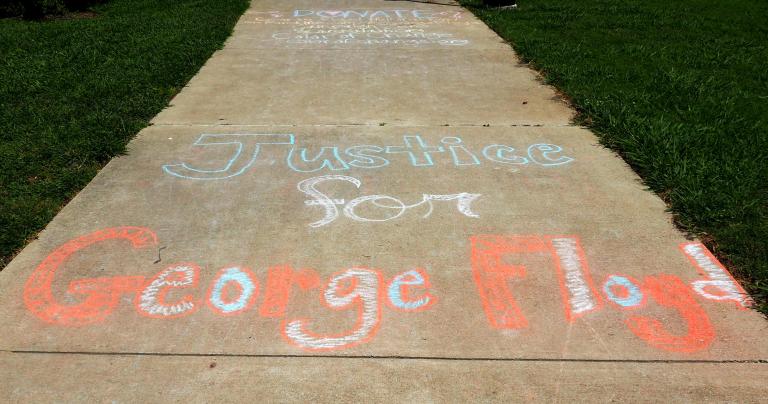 Being in Nature
I don't love Nature because I'm a Pagan, I'm a Pagan because I love Nature. I grew up with the woods just outside my back door, and I can't go too long without getting outside. I spend regular time outdoors in my back yard. And that's nice enough, but it's not very big, and it gets old after a while.
Most of the local parks are "greenbelts" – narrowish strips of land, mostly in flood zones where environmental regulations (and good sense) mean you can't build houses or stores. So they're set aside for community use. Some include sports fields or other special-purpose facilities. Some include dog parks or places to ride bicycles or horses.
Most have lakes (too small for swimming or boating) and streams. Some have paths through the woods. All have wildlife.
I know some Pagans like to say "it's all Nature" and they're right. Cities are just human habitats. But there's something special about being in green places, even if they're more curated than wild.
Spending time in Nature has been critically important for me in the past year.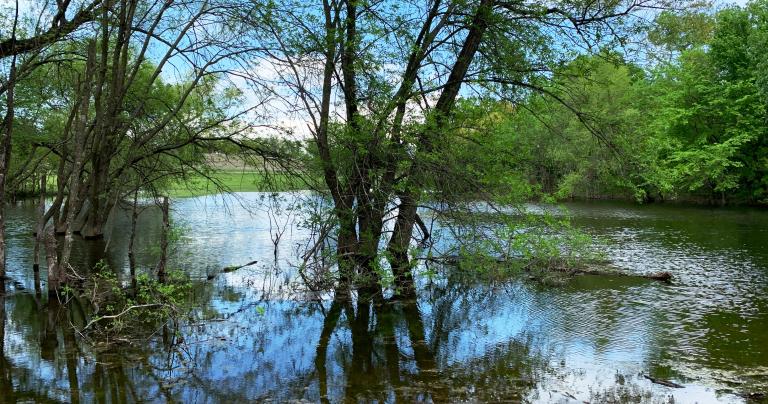 Photography
I took up photography for two reasons: to document rituals and to provide blog illustrations. Many of my blog pictures come from my trips… and there weren't many trips last year.
So I took a camera with me on my park walks. There's usually wildlife to photograph, plus trees, paths, streams, gates… all the kinds of things that may make a good blog illustration someday. Even when I said "I'm just going to go walk" I would end up taking 20 or 30 pictures with my phone.
Has my photography improved over the past year? I like to think it has. Certainly I've learned more about how to frame a picture, both for the main subject and for a good background. Yes, there's always Photoshop, but it's much easier to get a clean picture in the first place. I've learned a lot about light, and how to get a decent picture when the sun is in the "wrong" place.
On one hand, shooting the same subjects over and over again gets boring. But on the other hand, it gives me plenty of opportunity to tweak the composition… and to see how the land changes with the seasons.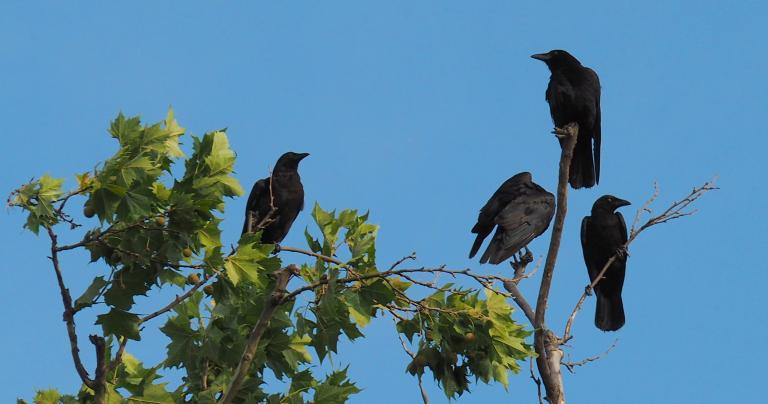 The camera
Occasionally people say "I want to learn photography – what camera should I get?" My answer is always "the one that's in your pocket right now." Modern smartphones take very good pictures. Start there, and when you consistently run into a situation where your phone won't give you the kind of pictures you want, then start looking for a dedicated camera.
Some of these pictures were taken with my iPhone XR – you can't tell which ones. The iPhone 12 (with two lenses) and 12 Pro (with three lenses) are even better. So are some of the Android phones.
But I want the capabilities of a camera on these walks. I still have my full frame Canon DSLR, but it's too big, too heavy, and too easily damaged to take on long walks. A couple years ago I moved to Olympus for travel, and for things like this.
I'm now shooting with an Olympus OM-D E-M5 Mark III, with the 14-150 mm zoom lens. It weighs about half what my Canon 6D does, it's weather sealed, and it takes very good pictures. I added the 12-40 mm f/2.8 lens last fall for low light and video work. I'd like to get Olympus' new 100-400mm zoom for wildlife, but it's beyond my budget at the moment.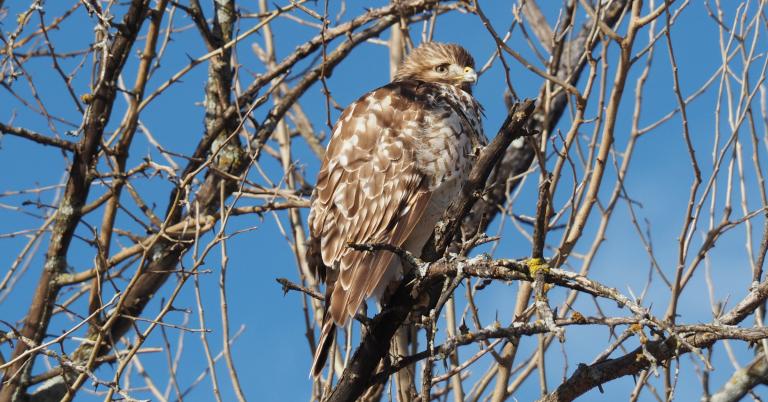 The parks
These are great parks and I'm glad I have access to them. But none of them are worth driving here from out of town. I'm not sure I'd drive here from Dallas (you've got White Rock Lake). But if you're in the area and you're wondering where these all pictures were taken, here you go:
In McKinney
Towne Lake Recreation Area. This is my "home park." Just a few miles from my house – has the best wildlife (especially waterfowl) in the area. Nice trails through the woods. There's a labyrinth in the middle of the woods, but it needs to be cleaned and painted so you can walk it more easily.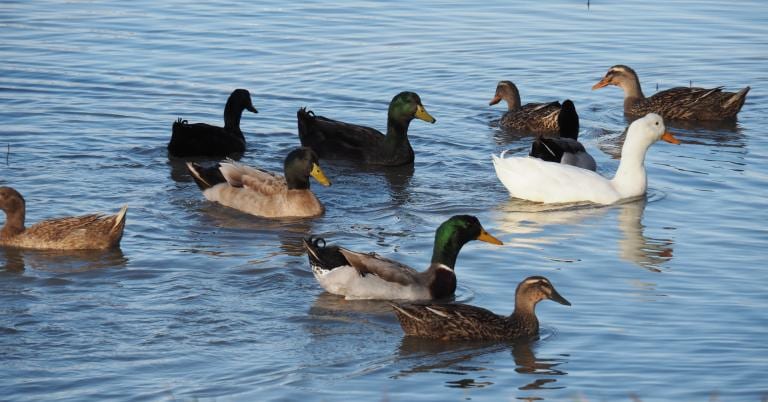 Bonnie Wenk Park. Dog park, sports fields, open fields, playground. Towne Lake and Bonnie Wenk are connected by paths – you can walk for several miles and never leave the trails.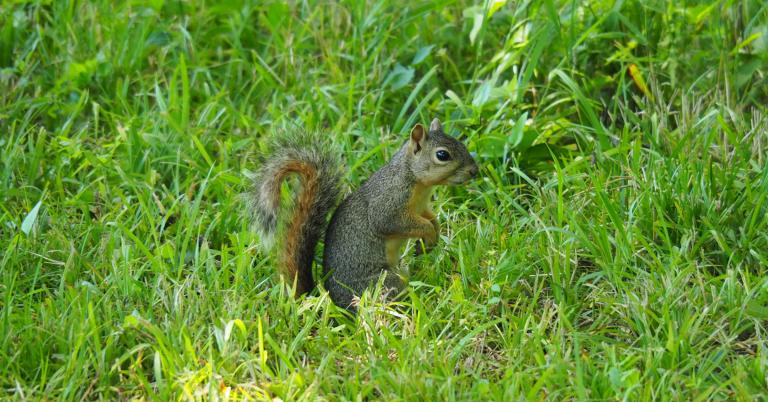 Erwin Park. Camping sites and an off-road bicycle park. You can walk the trails, but don't try to do it on weekends – you'll get run over by mountain bikes.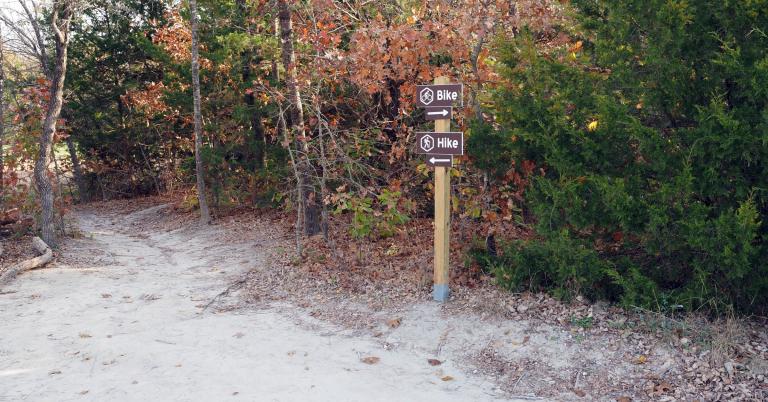 In Plano
Oak Point Nature Preserve. The largest park in the area – the lake is big enough for kayaking and canoeing. There's an equestrian area, and some of the local hot air balloonists use a nearby field as their launch site. One morning, one of them used the lake for an emergency landing.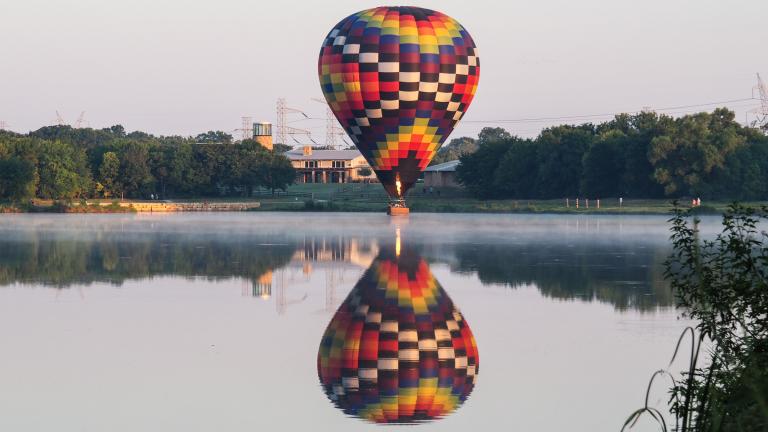 Arbor Hills Nature Preserve. This is my favorite of all the parks, because it has the best trails. Unfortunately, it's the farthest away, and it tends to be crowded, so I don't get there often. Unlike much of North Texas, it has real hills.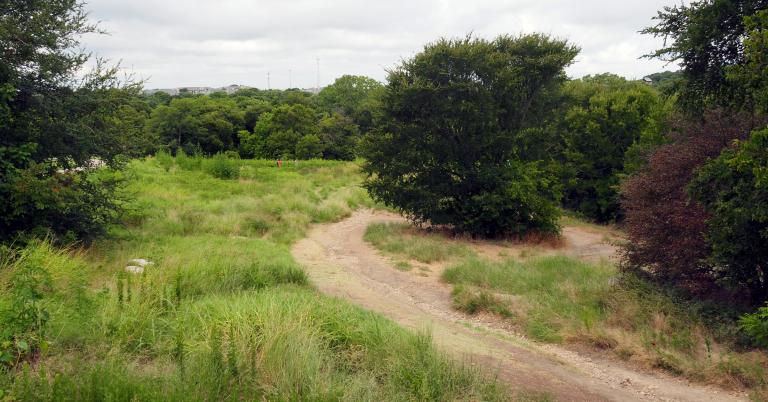 In Denton
Lake Forest Park. A dog park with some trails and a lake.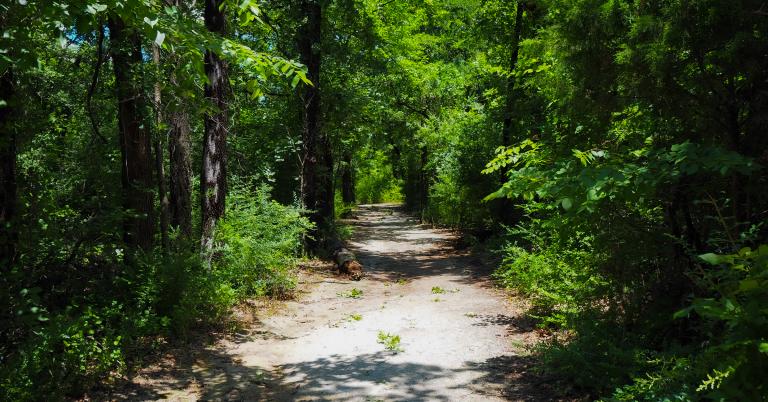 Old Alton Bridge Park. Goatman's Bridge, where we shot some of the Denton CUUPS Imbolc Ritual. Also some nice trails.