"Busy is a drug that a lot of people are addicted to." -Rob Bell

"The only really happy people are those who have learned how to serve others." -Albert Schweitzer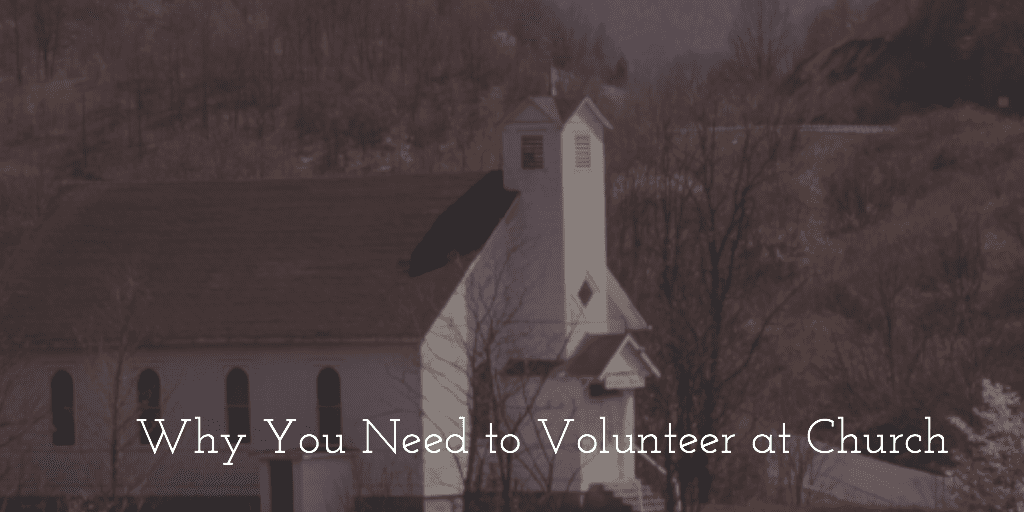 I get it. You're busy. You probably don't have time to read this, much less give a few hours a week to the homeless ministry at your local church. Life is speeding by, you've got deadlines and mouths to feed, and between your job and family and kids sports leagues there's just not enough hours in the day.
If that describes you, I'd like to invite you to reconsider for just a moment something crucial.
What if our hectic lives aren't a product of a lack of time but a lack of wisdom?
Last year, one of the most disturbing things I heard about was the increasingly popularity of a bedtime storybook for children, each story was carefully selected based on one specific criteria.
That it could be read to children in under a minute.
The 1 minute bedtime story book, is a real thing, that parents actually use. As a parent of 5, I get it, there are some nights when you're tired and ready to be done. But as a minister, I see the other side of this. I can't tell you how many people I know who would pay any amount of money just to go back and read their child another bedtime story.
I think that telling people "I'm so busy" is our culture's new, acceptable way of saying "I'm important." It's socially unacceptable to be seen as someone who's not constantly moving, But this constant way of life is destructive to your soul.
So today, I'd like to write to the busy people. The ones who couldn't possibly cram something else into their life, and give you my best shot at giving a few reasons why something as simple as volunteering at your local church is more important than almost anything else you can do.
1. You aren't that Important
I think one of the great symptoms of a bad relationship with time is that we take ourselves too seriously. We are tempted to think that we are going to change the world, that if things are going to change, if the world is going to get better, than it's up to us.
And in the process we lose the joy of just receiving life as a gift.
I honestly have this conversation with my peers a few times a month, and it tends to be with my successful friends who are in the same season of life as me. We grew up on a diet of self-esteem and being told that we were a cause-driven generation that was going to put a dent in the universe.
We believed the hype and it's killing us.
So I'll often ask my friends, "What did your great-grandfather do for a living?" If you don't know the answer to that, chances are neither will your great grandkids. You're not as important as your cable television leads you to believe. And one of the best places you can learn that is by serving alongside people who don't buy your hype, because they are recovering from believing their own.
I've seen this time and time again, the great antidote for loneliness in the church is serving alongside brothers and sisters for a common goal. And the great antidote for an overstuffed schedule is getting outside of ourselves and realizing how much of what we do isn't as important as fool ourselves into believing.
2. Your Time Isn't Your Time
Have you ever considered just how delicate life is? No matter how stacked your resume is, or how successful you are in your field, you're not even in control of your own pulse.
One of the most repeated commandments in the entire Bible is "Remember The Sabbath" and it's telling to me that most Christians never really talk about this. Chances are If you've heard a sermon on the Sabbath in the past year it was probably how Jesus was against it.
But that's not true, Jesus was never against the Sabbath, he practiced it! He just didn't idolize it.
Just like any good Jewish Rabbi, Jesus would have gone to the Synagogue every Saturday and rested to Remember that God was in control of the Universe.
When the earliest Christians began to realize that Jesus was God, they didn't abandon the Sabbath, they just changed the day they celebrated it on. Because of the Resurrection, early Christians began to honor the first day of the week as Holy. This was the day of the week that was set aside for God (Some of you may remember an earlier time when shops and restaurants were closed on Sunday's)
The problem Western people have these days is exactly what you'd expect from generations raised on a philosophy of Henry Ford and the neglect of a day of rest.
We're always busy, and we've forgotten that this is a vice and not a virtue.
3. It Helps Clarify What's Important (and what's not)
A few years ago, I stumbled across a haunting question that I started asking myself a few times a year. It's a life changing question if you take it seriously. '
The question is simply this:
"Do my commitments match my convictions?"
John Ortberg points out that most of us worry over the big decisions…like who we will marry, or what our vocations will be, or where we should live. But it's the routine that drive our lives. It's those habits we develop that look so small at first, but add up over time. And if we don't pay attention to them, we don't notice the gap that is slowly growing between what we say matters most to us and with what we are actually doing with our actual lives.
The Bible talks about sacrifice in terms of first fruits, or giving the best to God first, not just giving God what happens to be left over after you've watched everything Netflix has to offer, or put in your 70 hours at the office, or taken the kids to their 10 different team practices.
The problem is that we are over-committed. We make commitments without thinking about their hidden costs. Sometimes we buy a house because it's bigger without thinking about all the hours away from family the extra hours of work will cost. Or we start another hobby even though it means that we won't be as regular in a ministry God called us to.
And those might be the right decisions, but God wants you to pay attention to them.
Because we should never underestimate the power of routine.
Routine commitments look mundane, but they have great power to shape our life and the life of those around us.
If you are already living out the mission of God in your life, than maybe you don't need to volunteer at your local church. I'm certainly not suggesting that we take away time of serving in a soup kitchen or shelter, but I don't think that's most of our struggle.
I think the problem most of us have is that we don't honestly audit our time.
Pastor Bill Hybels says that the most holy thing we can do is sit down with our calendar and a submissive spirit before God. I think he's right.
Because some of us have unspoken commitments like watching TV, and while we'd rarely say this, what we are telling our hearts and our kids hearts is something like "I'm deeply committed to entertainment and escaping reality."
I've been in ministry long enough to see the dark side of routine. I've sat on the couches and cried with people who wish they would've paid attention to this decades ago, before their kids checked out of church or stopped believing in God or before a spouse left the marriage.
It wasn't bad parenting or an affair or anything malicious, it was just the slow erosion of a gap between what we say is important and how we fill our lives.
4. Your Time Is Your Testimony
I love my family too much to love my family too much. Leslie and I have intentionally made decisions to not let our world orbit entirely around our kids.
When I go guest preach at other churches, I take one of my kids with me, not just for the travel but for my kids to know what matters, what really matters, not something that's just a job, but how to live.
We go to church when we are on vacation, not because God's gonna zap us if we miss a Sunday, but because we know that our kids are not listening to what we say as much as they are learning from what we do…and just as importantly choose not to do.
Now, I'm not trying to present myself as the perfect parent (I recently stormed out of a room on account of losing a game of Go-Fish), and this post is not for those of us who are over-involved at church. The last thing you need is to feel guilty because you only volunteer 20 hours a week. But it is a post for everyone who belongs to a church.
Because Church is not done by the professionals. It's not done by ministers, it's not done primarily by elders, it's done by the people. If something is going to happen, if a church is going to bless a city, or the world, it doesn't primarily depend on any one person. Every church rises and falls, the vision and mission of every church rises and falls, on the people who are willing to give a little of their time to serve in ordinary ways and be a part of something extraordinary.
One of the great joys of my life as a preacher is watch God transform people's lives. I get a front row seat to things like marriages being restored, natural enemies becoming friends, fractured relationships being reconciled and people waking up to a real, meaningful, awe-filled life.
And the majority of times that this happens, it has had little to do with the sermon or the programming. People might credit those things, and to be sure, I know God uses it, but the biggest thing that I've seen transform people's lives time and time again is the power of serving others for a cause bigger than yourself.
And if you are too busy for that, chances are you're just too busy.