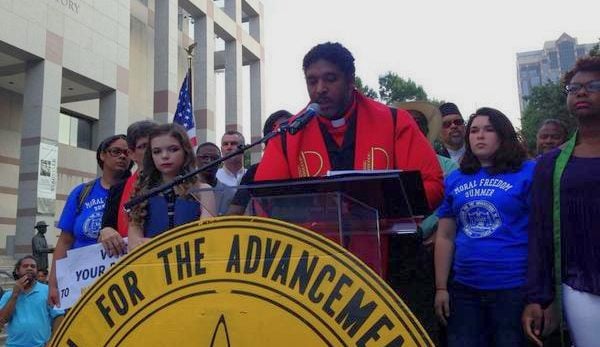 Now that it's black history month, kids across American are learning about Frederick Douglass and Harriet Tubman, Martin King and Rosa Parks. These heroes of the black-led freedom movement remind us that #BlackLivesMatter has been a bold assertion throughout US history. But it is as true now as it was during abolition. In so many ways, America could not have become the nation we are—and the one we are still becoming—without the gifts of strong black leaders… many of whom we still don't know. See, for example, how many black abolitionists you can name.
In this week's lectionary text, the prophet Isaiah waxes eloquent about God's faithfulness throughout every generation, then concludes by noting that even the young (like those protesting in the streets today) will grow weary, but "they who wait for the LORD shall renew their strength." Douglass and Tubman organized without telephones; King and Parks didn't have Facebook or Twitter. But they waited on the LORD and didn't grow weary. They mounted up with wings as eagles and lifted all of us up a little bit higher.
Celebrations of the past show us something about how we got over. But if, as Shakespeare said, "past is prologue," then Black History Month also has something to say about who we should pay attention to today.
Fact is, strong black leaders have been at the heart of America's faith-rooted freedom struggle from the very beginning. So red or yellow, black, white or brown, if you care about human freedom, black leadership matters in America.
The media does not tell us this, of course. Strong black leaders don't have the biggest PR firms working for them. They often aren't as well connected to "influencers." Frankly, mainstream America is often offended by what they say (just as it was offended by the people we now celebrate during black history month).
But a large part of the epiphany I'm praying for this year is that all people in America—especially my white evangelical sisters and brothers—will begin to pay attention to the folks we'll celebrate during black history month 50 years from now. For what it's worth, here are a few I've been learning from.
Rev. Dr. William J. Barber, II—Chief architect of the "Moral Monday" movement that has challenged 21st-century injustice throughout the South, Rev. Barber embodies a combination of Dr. King's ability to preach in the public square and Ella Baker's capacity to organize fusion coalitions. Learn more about his at naacpnc.org and, if you're free next weekend, join him for the Moral March and Symposium on Moral Leadership for Today's Freedom Movements.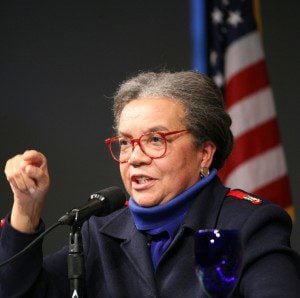 Marian Wright Edelman—A young lawyer during Mississippi Freedom Summer, Edelman has championed the cause of poor children into the 21st century through her work with Children's Defense Fund. Their Freedom Schools program is an incredible example of translating the lessons of black history for action today. Check out the Proctor Institute, where you can learn more about CDF and Edelman's work.
Bryan Stevenson—Founder of the Equal Justice Initiative in Alabama, Stevenson, whose own grandfather was brutally murdered, has fought for those condemned on America's death rows for two decades. Systemic racism in America's criminal justice system has led him to work for broader education about the role race still plays in American public life. Check out his TED talk on our need for a new imagination.
Ann G. Atwater—A militant freedom fighter in Durham's local civil rights struggle, Atwater gained national attention when she befriended C.P. Ellis, former head of the local Ku Klux Klan, to advocate for poor children. A play about their work, The Best of Enemies, as been adapted for a screenplay to be made into a major motion picture highlighting the power of fusion politics.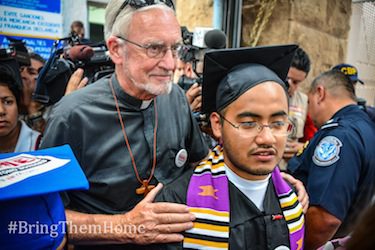 Marco Saavedra—A spiritual descendent of James Baldwin, the theo-poetic immigrant rights activist Saavedra is a reminder that, in the 21st century, "blackness" matters for all oppressed people's struggles. Read a great interview with Saavedra at Red Letter Christians.