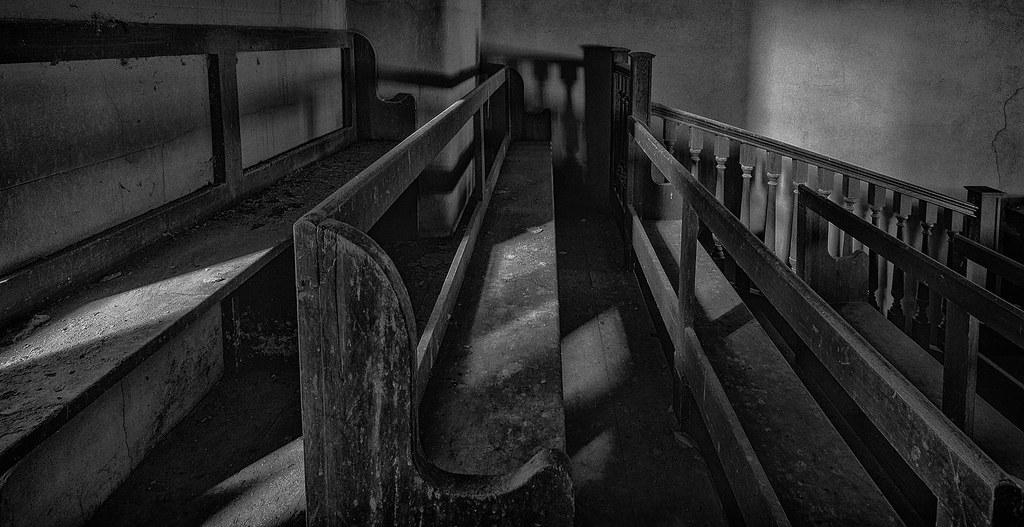 Faith. In a post-Christian society. That's the topic of the day.
Hello, by the way.
This is my personal introduction post. I'm only gonna do this once, so please listen up.
My name is Josh, and I'm the pastor of a United Church of Christ congregation in southern Ohio. This is strange to me, because I used to be thoroughly convinced that institutional Christianity, including the modern pastoral office, was everything that is wrong with the Church. In some ways, I still kind of am. 
Yet here I am, a pastor in southern Ohio. It's rural down here, too. As Hank Williams, Jr. says, "We say grace, we say amen, and if you 'aint into that, we don't give a damn."
At least that's the way it's always been. And still is for the most part. Yet things are changing, too. I like to keep my ear to the ground on cultural shifts, and I can say with confidence that the initial waves of post-Christian America are beginning to hit the shores of Central Appalachia. What started in Europe and then spread to the progressive, urban centers of the West is now making its way through the cornfields and up the hollers of rural America. 
People are leaving the churches. In droves. Some of those folks are looking for alternative forms of gathering, but many of them are giving up on faith altogether. The number of "nones" and "dones" is growing every year. "Spiritual, but not religious"–that's their mantra. Some of them still "love Jesus, but not the church." However you want to frame it, the cultural landscape is changing.   
Evidence of this cultural shift is all around. The church I'm currently serving has reached a point where it's time to either innovate or go the way of the dinosaurs. Forty years ago they had to bring in extra chairs to accommodate people in a sanctuary that seated 400. Now, we're holding steady at twenty. Declining membership and finances have forced the church to a point of decision: Either give up and go home, or change. To their credit, they risked bringing me on in the hope of rebuilding. But there are no guarantees. 
According to one report, 6,000-10,000 churches are closing their doors each year in America. That's some serious decline in a country that still largely boasts of its faith as a "Christian nation." Of course, many folks will argue that being "Christian" has very little to do with attending an institutional church on Sundays, but that is another conversation for another day. For now, it is simply evidence to support my point.
Times are changing in America. The cultural winds have shifted and the ship is beginning to turn.
All this indicates a deeper crisis of faith. In fact, I believe we're staring down the barrel of the end of an era, and that's my main point here. Old paradigms are shifting. The ancient stories of faith that form the bedrock of western culture are no longer satisfying a growing number of people. As a result, many folks are now cast adrift in search of a new narrative for their lives. I see this trend among Christians and non-Christians alike. 
How do we navigate this moment of change? That's the question I want to explore here at The Empty Pew. We're gonna cover all kinds of topics on this blog, but that will be the main theme. I invite you to join me, then, as I re-imagine faith in a post-Christian society.