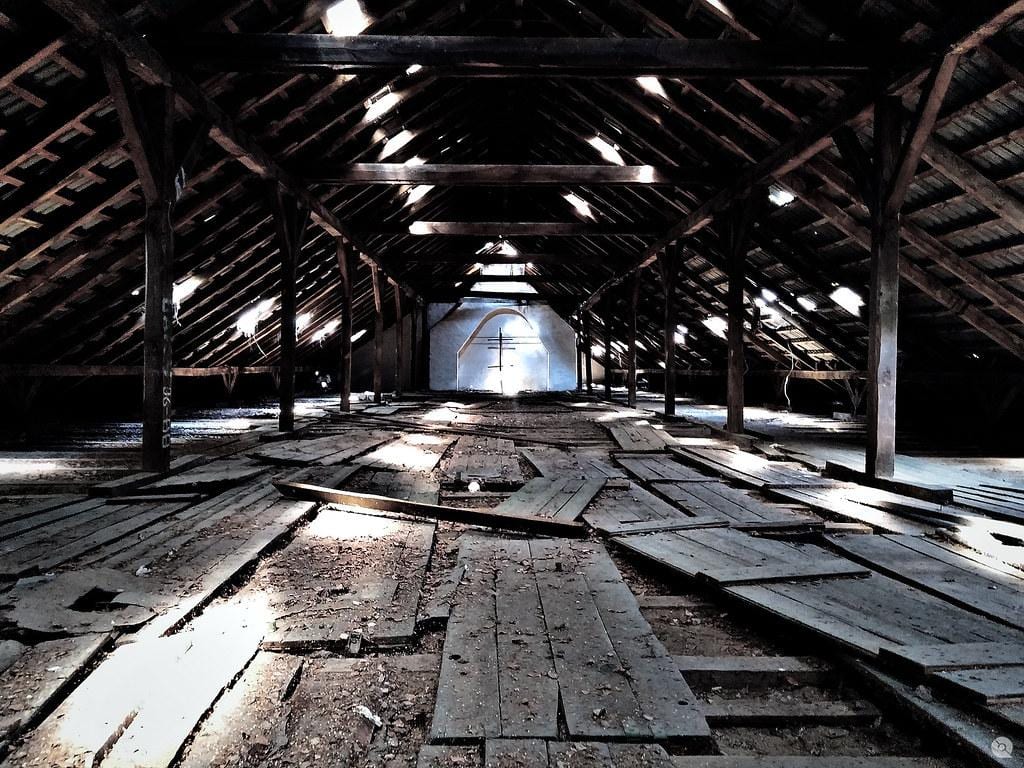 In that podcast interview I gave last week, they asked me about my process of religious deconstruction. To use my own description, they wanted to know how my journey from evangelical to post-progressive Christian (you read that right) took place.
In case you're unfamiliar with the concept of "deconstruction," it's a term people use to describe the process of "taking apart" their belief system. This process entails critically reevaluating their existing paradigm with fresh eyes. When it comes to religious faith, some people deconstruct and become atheist or agnostic. Others emerge from the rubble with a revised version of their faith that is more compatible with their new value system.
As you might imagine, an authentic experience of religious deconstruction can be a troubling experience for most folks. It's not easy to pass through the valley of the shadow of death when it comes to your most cherished notions about God and faith.
In fact, religious deconstruction can be such a harrowing experience that some people, like my friend Keith Giles, specialize in helping people get through it. I do a little of that work myself on an informal basis. If you're like me, you know how helpful it can be to have someone assist you through such seasons of spiritual crisis.
The causes of deconstruction
What causes people to deconstruct their deeply held religious beliefs? It varies, and it's not always a conscious choice. Some people experience deconstruction following an intense period of loss or even spiritual abuse. Others will go down this path after their first exposure to biblical criticism. Honestly, there are many different catalysts for this process that are all unique to the individual who experiences them.
One of the main factors in my own deconstruction has been encountering the psychological and philosophical Other. I'll try to relate what I mean by that from within my Christian tradition. Jesus liked to show his disciples how God was active in people outside their own faith tradition and theological box. Of one man he even said, "I've not found this kind of faith in all Israel" (Matthew 8:10)! Imagine the blow that must have been to the disciples' egos.
My journey has been a lot like that — being constantly surprised at the places and people among whom I have stumbled upon the activity of God. Many of whom I once believed could
not
be part of God's activity because of — what, their "unregenerate" sta
tus, or the fact that they believed differently than me? The list goes on.
But God has forced me to see (I use the word "forced" with some hesitation, but I think it conveys what I mean to say well enough), and to become honest about what I see. This process has compelled me to re-evaluate the way I understand many of my old theological concepts. In other words, I've had to recycle a lot of the old terminology in new light.
I am still in the process of doing this, actually. I assume it will continue until the day I die.
It's time to look outside your circle
This is the journey God will take you on, if you allow it. I say, "if you allow it," because we are all so stubborn and stuck in our ways that it's hard to accomplish any movement at all most days. But getting unstuck is necessary if you want to grow up, spiritually speaking. Most of what people call "spiritual growth" is just reinforcing what they think they already know and possess; however, this is not growth but religious refinement.
Although this is a Christian blog aimed at a religious audience, I will add that I think this principle applies equally well to persons of non-faith. We all get stuck in our own heads, unable to see the forest of reality for the trees of our own personal concepts. I know many atheists who would be better served and who would better serve others if they could get past their hang-ups over traditional God-concepts and religious belief in general.
So stop what you're doing today and look at what's going on outside your circle. To return to the language of my tradition, go visit the Samaritans. Listen to the Syro-Phoenician woman. Then get back with me, because I'd love to help you process what you see. Part of what I do, after all, is provide spiritual care and coaching for people who are navigating the murky waters of religious deconstruction.
Although it might feel like it, you don't have to walk the path alone. In fact, it's generally best if you don't.