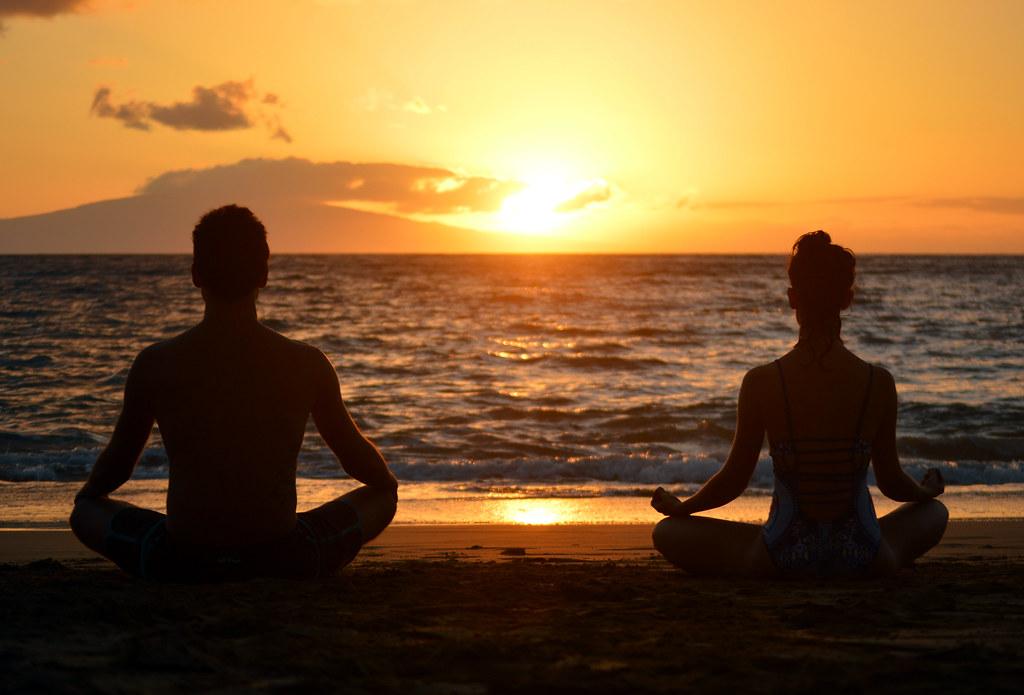 I've seen many former "believers" deconstruct their faith and become atheists. For many of them, this has been a healthy step on the road to spiritual wholeness. Having grown up with a fundamentalist conception of God that was prone to violence, wrath, vengeance, and shame, they were destined to either disbelieve or go crazy trying to live up to their God's standards.
In other words, I don't blame them. In fact, I can think of many still-believing friends who would probably benefit from a good dose of intellectual atheism, because it's clear (to me, at least) that their God-concept is unhealthy both for themselves and the people they are trying to serve.
You might not hear many pastors or faith leaders admit this, but it's true.
At the same time, I know many folks who would benefit just as much from a renewed faith in God. I met a guy this week who told me he's never really had time for God because God has always let him down. When I asked what he meant, he told me a story which implied that his belief was based simply on the fact that a lot of bad things have happened to him in life.
Ok, I get that. I'm sure there's more to the story, but again, I can't blame the guy for where he's at.
We humans instinctively conflate our (mis)fortunes in life with God. If life is good, we say we are "blessed." If life is bad, we think we are "cursed." These feelings are legitimate, but they can be problematic when we project them onto God. The resulting religious conceptions we form can create barriers to our healing by shutting us out from genuine spiritual care.
I see this in many former "believers" who are stuck in places of struggle that are essentially psycho-spiritual. They may eventually find their way to wholeness without "God," and if so I will celebrate with them, but I suspect they would have a far better chance if they opened themselves up to God again, albeit with a new conception and through a process of deliberate theological reflection.
I've been reading Carrie Doehring's book The Practice of Pastoral Care. Doehring provides helpful language in understanding the process of change that occurs when care seekers move beyond the "life-limiting" features of their "embedded" theology to a "life-giving" theology that is both deliberate and consistent with their deepest spiritual values.
Most interesting is the way she emphasizes the role of compassionate spiritual practice over the role of intentionally-formed theologies. She writes,
Meaning-making on its own will not be enough to change emotionally triggered body theologies formed in childhood. Co-constructing life-giving theologies that one tries to intentionally live out will not defuse automatic stress-related default theologies. People of faith might feel more inadequate, discouraged, and shamed when the intentional theologies they are trying to put into practice don't change the childhood theologies of fear and shame they still experience through their bodies. Trying to practice intentional theologies without compassionate spiritual practices that acknowledge embedded theologies might even increase spiritual struggles and related moral stress arising from conflicting core values and beliefs. (pp. 12-13)
Man, have I been there. Not only have I tried to remedy my own spiritual struggles by substituting one "better" theology for another over the years, but I've tried to provide relief for other people by getting them to do the same, such as adopting a more loving view of God, for instance.
That method has never worked — not for me and not for anyone in my care. We just started spinning our wheels in a different direction.
Doehring further elaborates on this principle later in the book:
Identifying life-giving values and beliefs will not, in and of itself, sustain ongoing change. Meaning-making at an intellectual level does not get rid of embedded theologies associated with emotions like fear, shame, and guilt… These embedded, emotionally based theologies formed in childhood by family and social systems arise over and over again under stress and will continue to be experienced in spite of the intentional theologies people intellectually adopt. Spiritual integration at an embodied, emotional level comes about through spiritual practices that foster compassion, especially self-compassion. (p. 85)
I would add that the same goes for people who cast off all notion of "faith" and embrace a kind of militant, intellectual atheism. They may think they've gotten rid of the problem, which they superficially relate to the toxic belief system associated with the church or religion they left behind, but the problem still lies within them.
Don't get me wrong, it may be the perfect move for them to divorce themselves from whatever form of faith they currently associate such theological toxicity with. But as Doehring says, this alone will not suffice for healing. Whether the new intellectual meaning they create is a more benign form of faith or a militant non-faith, their inner world will remain fragmented as long as they fail to address the roots of their issue through compassionate spiritual care.
Some people do this without even realizing it, whether they maintain a certain form of faith or not. In fact, it's no wonder so many Christians are turning to yoga and meditation these days. Pastor Joe at the church down the road might view it as a sign of the great falling away (let the reader understand), but what I see are broken people fleeing for refuge from a Christianity that has not met, and in many cases even warred against, their deepest spiritual needs.
If that's you, dear reader, all I can say is, "Do what you gotta do." I don't think Jesus is offended.