I've been grumpy this week.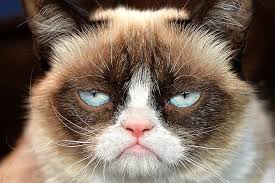 Typically, I'm a very joyful person and quickly hand over my difficult circumstances, troubles and cares to my Father, and allow Him to infuse my soul with His joy. Yesterday was different; I decided to grumble instead.
Some of my family was supposed to come and visit me this weekend. For weeks, I've been gleefully anticipating their arrival, planning out our adventures, and proclaiming my excitement to everyone that would listen. This trip was going to be especially meaningful, because my youngest sister has had some major health issues over the past few months, including severe memory loss. She was coming, and we were going to spend time building new memories and enjoying one another's company. Yesterday, I received a text from my parents that said that my sister had a bad fever and it wouldn't be best for her to travel.
I felt like the wind was knocked out of me, and bitter disappointment set in. Family means the world to me, and my heart was sad when I realized that I wouldn't see them this weekend like I originally thought. Of course I understand the reasons why. Of course it's not the end of the world.
I have a confession.
My first reaction was to run to the bathroom at work and quietly cry for a few minutes. The rest of the day, I was a little "off", I complained to anyone that would indulge me, and my words were tainted with murmuring. Frankly I miserable most of the day, because I had chosen to whine about my circumstances.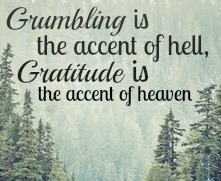 Someone had the boldness to speak the above truth into my life yesterday.Whether I like it or not, my words reveal what's in my heart. I'd chosen to remain in my misery, and even wrote a little "how to" list.
How do you make yourself miserable?
– Focus on the problem
– Focus on the disappointment
– Focus on what you think you deserve
– Focus on yourself
I was being disobedient, and completely disobeying the command in Philippians 2:14,
"Do all things without grumbling or disputing."
After deciding that enough was enough, I slipped away to be alone with my Father. Repenting for my disobedience and my discontentment, I confessed that I had allowed my eyes to focus on the disappointment, instead of the One who holds the whole world in His hands. My King woo's me to Himself. I don't deserve it, but He will always love me. Not because I"m lovely or worthy of that love, but because He's chosen me, saved me, and calls me His own.
Oh beloved, in the daily grind of life, we are faced with a choice. How will we respond?
Will we whine or worship?