This past Saturday, I attended the Together 2016 conference on the National Mall in Washington D.C. The purpose of the conference was for Christians from all over the country and the world to come together, make a stand for Jesus and "reset" their lives in repentance.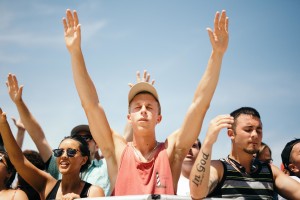 I brought a videographer / photographer along with me. Brian Tagalog was absolutely incredible!! I cannot say enough good things about him!! If anyone needs a photographer, contact Brian!
The event was supposed to run from 9:00 a.m. – 9:00 p.m. Brian and I arrived around 11:00 a.m., excited and ready to see what the day had in store for us. We got our media passes and headed down to the the stage to capture some footage. When we arrived, Louie Giglio of Passion City Church in Atlanta was speaking. Throughout the day, different pastors presented Ted Talk like talks on prayer, worship, revival, etc.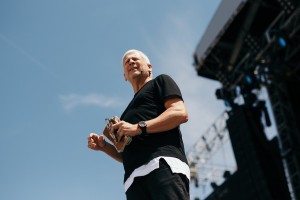 After a few hours, we headed over to a local hotel to do some interviews with event participants. I was able to ask David Crowder and Dr. Ravi Zacharias questions, and was present for several more interviews. I asked Dr. Ravi Zacharias, if he could tell my generation one thing, what would it be. His answer was profound:
"We're placing our hope in the wrong things. The most important thing I would say is that truth matters, whether we like it or not, truth matters. That's why we need to find out who is the ultimate Truth in life itself – that's the Lord Jesus. Then we move through life, looking for the source of truth in Him, and living with truthfulness.

The second thing I would say is that it's not just truth, it's relevance! What's the truth of Christ relevant to? It's relevant to my life, my conduct, my marriage, my finances, my relationships, etc. The feet of truth and relevance, we run, with the message that transforms the heart!

Don't get lost in politics. In politics, we swing like a drunken man from one wall to the other, knocking ourselves senseless. Let Christ be the king of your heart and let him give you the wisdom you need." – Dr. Ravi Zacharias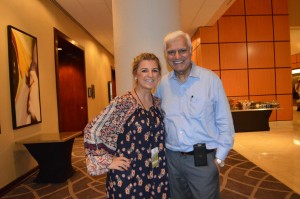 Unfortunately the event ended around 4:00 p.m., due to the fact that the National Park Services asked them to close down early because of the extreme heat. Hillsong United closed out the day with the songs "Oceans" and "With Everything". I'd never seen Hillsong United perform live, and wasn't disappointed! All in all, I had a
"While it is true that #JesusChangesEverything, this is not the truth that unifies believers. What unifies Christians is that Jesus died and rose and that anyone who repents and believes in Him and His work alone will be saved. The organizers of the event seemed to work so hard to bring down walls of division, that they intentionally neglected to be clear about the Gospel of justification by faith alone." – Garrett Kell
Garrett Kell wrote an excellent piece on his thoughts on the event. He dives a bit deeper into the theology than I've chosen to do here. Check out his thoughts here.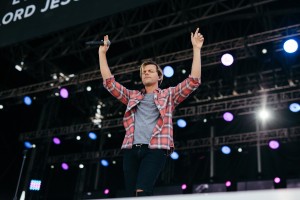 Click here to view all of the photos that Brian took from Together 2016.