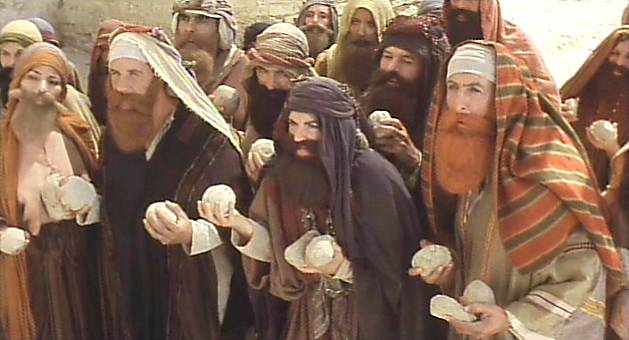 "There must be some kind of way out of here," said Trent to Matt. "There's too much confusion. I can't get no relief."
"Well," said Matt, "we could have a guest on the show. That would sort of give you a way out."
"Nice," said Trent.
"No reason to get excited," Levi kindly spoke, "There are many here among us who feel that life is but a joke. But we've been through that and this is not our fate, so let us not talk falsely now; the hour's getting late."
"Yeah, that's true," said Matt. "We should start recording."
Please join the pseudepodcasters for an audio exploration of the world of Jehovah's Witnesses with special guest Pr. Brian Kachelmeier.
Featured content:
This episode's bump-music was selected by Matt:
Eric Clapton & Lenny Kravitz – "All Along the Watchtower"

Jimi Hendrix – "All Along the Watchtower"
Pseudepodcast Bumps by Trent D. Demarest on Grooveshark
+SDG+