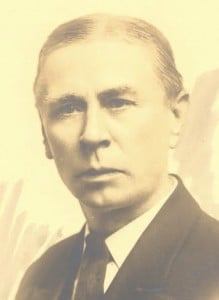 From Christian Dogmatics, Vol. III, (CPH, St. Louis: 2011) pp. 20-37
The Necessity of Sanctification and Good Works
The dispute about the necessity of good works was in part simply a logomachy, the words "necessity" and "free" lending themselves to different meanings. Formula of Concord: "This controversy was originally occasioned by the words necessitas and libertas, that is, necessary and free, because especially the word necessitas, necessary, signifies not only the eternal immutable order according to which all men are obliged and in duty bound to obey God, but sometimes also a coercion, by which the Law forces men to good works" (Trigl. 939, Sol. Decl., IV, 4). But in part basic doctrinal differences occasioned the strife. In the words of the Formula of Concord: "But afterwards there was a disputation not only concerning the words, but the doctrine itself was attacked in the most violent manner, and it was contended that the new obedience in the regenerate is not necessary because of the above-mentioned divine order" (939, ibid., 5). The Fourth Article of the Formula of Concord is directed against the errors and incautious statements on this point that had disturbed the peace of the Lutheran Church. 24
Scripture teaches that sanctification and good works are not necessary for salvation. It teaches that faith obtains not only the remission of sins, but also salvation without the works of the Law, entirely irrespective of sanctification and good works. The Formula of Concord, quoting Romans 4:6 and Ephesians 2:8, declares: "We believe, teach, and confess also that good works should be entirely excluded, just as well in the question concerning salvation as in the article of justification before God, as the apostle testifies with clear words, when he writes as follows: 'Even as David also describeth the blessedness of the man unto whom God imputeth righteousness without works, saying, Blessed is the man to whom the Lord will not impute sin,' Romans 4:6 ff. And again: 'By grace are ye saved through faith; and that not of yourselves, it is the gift of God; not of works, lest any man should boast,' Ephesians 2:8-9." (Trigl. 799, Epit., IV, 7.) Luther: "Where there is forgiveness of sins, there is also life and salvation."
But also the modified form of Majorism, which holds that good works are necessary not to obtain salvation, but in order to retain salvation, is contrary to Scripture. The texts quoted declare that faith from its very beginning is in full possession of salvation. The assumption that it is the business of the works to preserve salvation for the believer would create the queer situation that, in the words of the Formula, "faith only in the beginning lays hold of righteousness and salvation and then resigns its office to the works as though thereafter they had to sustain faith, the righteousness received, and salvation" (Trigl. 949, Sol. Decl., IV, 34). Faith as the means of salvation would be deposed! But "St. Paul, Romans 5:2, ascribes to faith not only the entrance to grace, but also that we are in grace and boast of the future glory, that is, the beginning, middle, and end he ascribes all to faith alone. Likewise, Romans 11:20: 'Because of unbelief they were broken off, and thou standest by faith.' Colossians 1:22: 'He will present you holy and unblamable and unreprovable in His sight if ye continue in the faith.' 1 Petet 1:5, 9: 'By the power of God we are kept through faith unto salvation.' Likewise, 'Receiving the end of your faith, even the salvation of your souls.' " (Ibid.) In short, Major, Menius, and the others directly contradict Scripture when they speak of the necessity of good works whether for the obtaining or for the retaining of salvation.
What Major and his adherents really meant by asserting that good works are necessary for salvation was that good works are necessary for the preservation of faith. It was this Semi-Pelagianism or synergism which lay at the bottom of Majorism.25 Synergism, which holds that conversion, the kindling of faith, is brought about by the proper human conduct, by refraining from willful resistance, will also teach that good works or the abstention from evil works are necessary to preserve faith. It has been correctly pointed out, in the past and also in recent times, that George Major did not invent the theory that good works are necessary for salvation. Already in 1536 and even earlier Melanchthon, the father of synergism in the Lutheran Church, had insisted that good works are necessary for salvation.26 On account of Luther's strong opposition he refrained for a time from reiterating such a statement, but he again made it in his later writings, particularly in the Leipzig Interim: "It is certainly true that these virtues, faith, love, hope, and others must be in us and are necessary to salvation." That Major was swayed by synergistic considerations becomes particularly evident from his chief argument: "No one is saved by evil works."27 He was ensnared by the synergistic paralogism: Since evil works entail the loss of faith and consequently the loss of salvation, it must also be said that good works are necessary for the preservation of faith and, consequently, of salvation. This paralogism had also been enunciated by Melanchthon in his Loci of 1543. Frank: "Among the reasons why good works are necessary the Loci list 'the necessity of retaining the faith' and offer as proof: 'since the Holy Spirit is expelled and grieved when a man sins against his conscience' " (Theol. der F. C., II, p. 151).28
Scripture, however, clearly distinguishes between the relation of evil works and of good works to the Christian's state of faith. Scriptural teaching on this point may be summarized thus: Evil works destroy faith, but good works do not preserve faith.
Scripture teaches most distinctly that evil works destroy faith. 1 Timothy 1:18-20 and 2 Timothy 2:16-18 state that those who by evil actions thrust aside their conscience have made shipwreck concerning their faith. 1 Corinthians 6, 9 ff. warns: "Be not deceived: neither fornicators, nor idolaters, nor adulterers, nor effeminate, nor abusers of themselves with mankind, nor thieves, nor covetous, nor drunkards, nor revilers, nor extortioners shall inherit the kingdom of God." Galatians 5:21, Ephesians 5:5, Romans 8:13, Colossians 3:6, make the same statement. Quoting these passages, the Lutheran Confessions declare: "The false Epicurean delusion is to be earnestly censured and rejected, namely, that some imagine that faith and the righteousness and salvation which they have received can be lost through no sins or wicked deed, not even through willful and intentional ones" (Trigl. 947, F. C., Sol. Decl., IV, 31–32). Faith cannot endure in the heart which is given to sin because, as Scripture so plainly tells us, the Holy Spirit, who is the causa efficiens of faith, is grieved by evil works and will finally depart from the heart. Hence the earnest admonition of Scripture: "Grieve not the Holy Spirit of God, whereby ye are sealed unto the day of redemption" (Ephesians 4:30). The Holy Spirit is not only "the Spirit of faith" (2 Corinthians 4:13),29 but also the Spirit of sanctification and good works.30 He incessantly admonishes and urges believers to avoid the evil and perform the good.31 And if the Holy Ghost is persistently thwarted in this part of His work, He will cease to perform the other part, the preservation of faith. The Christian Church has always taught that evil works destroy faith.
On the other hand, we dare not say that good works preserve faith. True, good works, being effected through faith by the power of the Holy Spirit, assure Christians of their faith, of their state of grace (tesimonium externum Spiritus Sancti de fide et statu gratiae), and for this reason Christians should show all diligence in good works.32 But to say that good works preserve faith and thereby assure Christians of the final salvation, turns everything that Scripture says of the relation of faith to good works upside down. Good works do not sustain faith, but, conversely, faith sustains good works. It cannot be otherwise, since good works, according to Scripture, are in every case only the effect, fruit, and consequence of faith. (See the chapter on "The Relation of Justification to Sanctification.")
It seems incredible that the proposition that good works preserve faith should ever have arisen within the Lutheran Church. Major and his associates were guilty of a glaring self-contradiction when they contended both that good works are solely the fruit and effect of faith and that faith is sustained by good works. They might as well have said that the fruits sustain the tree instead of the reverse. Majorism would make sense only if it were not true that good works are the fruit and result of faith, only if good works were placed ahead of faith. Majorism belongs in the Semi-Pelagianistic-synergistic camp, in the Roman camp. The Formula of Concord puts it there: "The decree of the Council of Trent, and whatever elsewhere is set forth in the same sense, is justly to be rejected, namely, that our good works preserve salvation, or that the righteousness of faith which has been received, or even faith itself, is either entirely or in part kept and preserved by our works" (Trigl. 949, Sol. Decl., IV, 35). Without any further ado all should admit that Majorism reproduces the Catholic doctrine.
Any attempted defense of Majorism flouts logic and contradicts the Scripture doctrine of justification. Some theologians of our day have sought to extenuate the error of Major by pointing to his good intention, namely, "to stress the necessity of the renewal and good works which grow out of faith."33 There is absolutely no logical connection between "the necessity of the renewal and good works which grow out of faith" and the assertion that good works sustain faith. On the contrary, as surely as renewal and good works are only fruits of faith, so surely they do not sustain faith, but are sustained by faith. Furthermore, what does Majorism do to the doctrine of justification? If good works sustain faith and thus preserve salvation, faith is no longer the sole means of obtaining salvation, but good works take their place beside faith as the means of obtaining salvation, yea, they take the place of faith. Then man no longer obtains salvation by faith minus works, but by faith plus works. And that is exactly the Papistic doctrine of the fides caritate formata. In the words of Luthardt, Major's teaching "bases the continuance of the communion with God on both faith and the new obedience" (Dogmatik, p.321; Luthardt-Jelke, p. 424). Thomasius himself reaches the same conclusion. According to the propositions of Major and Menius, "The salvation of man still rests on two factors: God's work of grace through Christ for us and the work of the Spirit in us, the trust in the former and the obedience toward the latter. Faith does not, in the course of the Christian life, entirely surrender its position of chief importance to sanctification, but it does share it with sanctification, and thus after all loses it." (Op. cit., p. 108.)
Again, in order to extenuate Majorism, it has been urged that Majorism was far from ascribing any merit to the good works in the obtaining of salvation. Major himself made much of this point.34 It is the same kind of deception which is practiced with regard to conversion and justification. We are told that conversion does not depend on the facultas se applicandi ad gratiam, the right conduct, etc., as a merit, but as a conditio sine qua non. Likewise, in justification the works are said to be required not as a merit, but as that without which justification cannot come about: Praesentia bonorum operum ad iustificationem necessaria est. We have shown that this is simply a juggling with words (Vol. II, p. 482 f.; 534 f.). They will not call it a merit, but ascribe to it the effect of merit, namely, "that through this trifling thing_we obtain righteousness and grace" (Luther, St. L. II:580). And that is precisely what is wrong with Major's statement that good works, while they do not merit salvation, are nevertheless necessary for salvation. One who believes this assertion will not look to the Gospel, which promises salvation "without the deeds of the Law," but will look about for the good works which supposedly are necessary for salvation; he will, in fact, base his salvation on works; he will seek his salvation in the Law. The Formula of Concord emphatically calls attention to this deception. It rejects as "modes of speech that should not be taught, defended, or excused" such statements as the following: "We should not indeed rest faith upon the merit of works, but we must nevertheless have them as things necessary to salvation." Again: "Although we require works as necessary to salvation, yet we do not teach to place trust in works." (Trigl. 945, Sol. Decl., IV, 27 ff.) In short, Majorism belongs in the Romish camp. The content of this teaching is Papistic, and the effect on the assurance of justification and salvation is Papistic. If good works are necessary to preserve faith and salvation, "they [these propositions] take from afflicted, troubled consciences the comfort of the Gospel, give occasion for doubt, are in many ways dangerous, strengthen presumption in one's own righteousness and confidence in one's own works" (Ibid., 23).35
Majorism to this day seeks cover behind Hebrews 12:14: "Follow peace with all men and holiness, without which no man shall see the Lord." But, in the first place, true sanctification presupposes the faith which already possesses salvation (Ephesians 2:8: "By grace are ye saved through faith." John 5:24). Because we already have heaven, we lead a holy life (Colossians 3:1 ff.; 2 Corinthians 7:1). Possessing the treasures of heaven, we turn from the refuse of earthly things. And, in the second place, this passage, as the context shows, warns against carnal security and thus is part of the Law. Because Christians are inclined to carnal security and forget sanctification, these words: "Without holiness no man shall see the Lord" are also directed to them; for the very next words are: "Looking diligently lest any man fail of the grace of God; lest any root of bitterness springing up trouble you and thereby many be defiled; lest there be any fornicator or profane person, as Esau, who for one morsel of meat sold his birthright." In short, it is clear that these words belong to the preaching of the Law, and it is just as clear that these words have no place in answering the question how the sinner, condemned to hell by the Law, appropriates and keeps God's grace and eternal salvation. That is done by faith without the works of the Law, without the works enumerated Hebrews 12:14-16. Here, as Luther often reminds us, one must entirely forget all about the Law and its demands. Also Heb. 12:14-16, like all other passages demanding good works, belongs to the Law (sunt phrases legales), is directed against carnal security (contra fucatam fidem), and must be kept out of the doctrine of justification and the attainment of salvation.
In defending their position Major and Menius mixed Law and Gospel in still another way. They claimed that though the statement concerning the necessity of good works for salvation does not apply in the sphere of justification, it is true in the sphere of the obedientia of the new man.36 That will never do. The new obedience is fulfillment of the Law (Romans 13:8-10). But since the obtaining of salvation is in no wise dependent on our fulfillment of the Law, it will never do to say that the new obedience is necessary for salvation.
In opposition to Major's claim, Nicholas of Amsdorf asserted that good works are detrimental and injurious to salvation.37 What he originally meant to say was that to trust in good works for justification and salvation is injurious. Formula of Concord: "If anyone should wish to drag good works into the article of justification, or rest his righteousness or trust for salvation upon them, to merit God's grace and be saved by them, to this not we say, but St. Paul himself says, and repeats it three times, Philippians 3:7 ff., that to such a man his works are not only useless and a hindrance, but also injurious" (Ibid., 37). But the Formula of Concord then rejects the fiat statement that good works are injurious to salvation. We are not "to say simpliciter and flatly: good works are injurious to believers for or as regards their salvation." They are to be performed with all diligence because 1) they are a "token" (ἔνδειξις) of salvation, Philippians 1:28, 2) they are "God's will and command," and 3) God "promises a glorious reward in this life and in the life to come." Therefore, says the Confession, the proposition that good works are injurious to salvation is to be avoided as false and offensive; it impairs discipline and decency (Trigl. 951, ibid., 38 ff.).
Concluding this section, we take note of the offer made by Major in 1558 that "in order not to give anyone a cause for further contention he would no longer employ the words 'good works are necessary for salvation,' because they are liable to be misunderstood."38 However, this statement must be avoided not because it is liable to be misunderstood, but because it is wrong in itself. The Formula of Concord was right in rejecting the proposition outright: good works are not necessary to obtain nor to preserve salvation, not to procure nor to preserve faith. There is only one cure for Major's proposition, and that is to strike out the words "for salvation." It must be made to read: "Good works are necessary." Majorism can be cured only by eliminating it.
"Sanctification and good works are necessary." This statement, too, has been violently assailed. But it must stand as a statement of Scripture. Scripture calls the obedience rendered to the government a "necessity" (ἀνάγκη, Romans 13:5); it declares that we "must" (
δεῖ
) obey God rather than men (Acts 5:29). The fact that Scriptural terms, such as "necessity" and "must," have been misused by false teachers to hide their error must not induce us to criticize and reject the Scriptural terms. That would be a criticism of the Holy Ghost. The Holy Ghost always uses exact language.
When Scripture speaks of the necessity of good works, it means that we must perform them. It is the clear teaching of Scripture that God has commanded them (necessitas voluntatis et praecepti sive mandati divini). We read: "This is the will of God, even your sanctification," 1 Thessalonians 4:3. "This is His commandment that we should … love one another, as He gave us commandment," 1 John 3:23. God commands Christians to lead a holy life 1) on His account. He does not want His children to serve sin and Satan. He wants them to serve Him, their rightful Lord, who has created them and then clearly purchased them by the blood of His Son. He redeemed them for this very purpose that they should lead a holy life. Titus 2:12-14: "Christ gave Himself for us that He might redeem us from all iniquity and purify unto Himself a peculiar people, zealous of good works." Ephesians 2:10: "We are His workmanship (ποίημα), created in Christ Jesus to good works."39 2) Christians should perform good works on their own account. Sanctification and good works are to be for Christians the external testimony (testimonium Spiritus Sancti externum) of their state of grace and their possession of salvation. 1 John 3:14: "We know that we have passed from death unto life, because we love the brethren."40 3) Christians live a holy life on account of the world. By their holy life they should prove the truth of the Gospel to the unbelievers and thus induce them to hear the saving Word.1 Peter 2:12: "Having your conversation honest among the Gentiles," etc. 1 Peter 3:1–2: Husbands should be won without the Word "by the conversation of the wives." Matthew 5:13-16: "Salt of the earth, light of the world."
This necessity, however, does not imply coercion, compulsion (necessitas coactionis); it is a necessity which is coupled with willingness, since Christians according to their new man gladly and willingly do the will of God. Romans 7:22: "I delight in the Law of God after the inward man." The necessity which arises from God's will, precept, and command and the willingness on the part of the Christian go together, because the Gospel has written the Law, i.e., the will, precept, and command of God into the heart of the Christian (Jer. 31:31 ff.). He performs his duty willingly.41 The Antinomians would not tolerate the use of the terms "necessary" and "must" because of their mistaken notion that these terms always imply coercion.42
On the other hand, the terms "willingness," "free," etc., have been subjected to criticism. Yet Scripture itself uses these terms in settingforth that good works are done without the coercion of the Law. Ps. 110:3: "Thy people shall be willing in the day of Thy power"; 2 Cor. 9:7: "Every man as he purposeth in his heart, not grudgingly or of necessity" (there is to be no compulsion about it); 1 Pet. 5:2: "Not by constraint, but willingly." No man in his right senses will get the impression that Scripture leaves it to the discretion of the individual whether he will or will not do good works.43
The Imperfection of Sanctification
While justification is always perfect, admitting of no degrees, our sanctification in this life will remain imperfect, sometimes showing a minus, sometimes a plus, but never reaching perfection. Scripture admonishes us to grow, increase, abound, in sanctification, Eph. 4:15; in every good work, 2 Cor. 9:8; in the work of the Lord, 1 Cor. 15:58; in the knowledge of God, in all patience and long-suffering, Col. 1:11; in the love of the brethren and of all men, 1 Thess. 3:12; in the knowledge of what is excellent, Phil. 1:10; in doing what pleases God, 1 Thess. 4:1; and couples these admonitions to grow in holiness with the admonition to keep on putting off the old man, Eph. 4:22. It is clear that the sanctification of even the most earnest Christians remains imperfect in this life.44 The σάρξ remains in Christians throughout this life, Rom. 7:14–24; Heb. 12:1, 45 and for this reason their sanctification remains imperfect throughout this life. Paul describes the situation in these words: "So, then, with the mind" (the new man) "I myself serve the Law of God, but with the flesh" (the old man) "the law of sin," Rom. 7:25.46 The dogmaticians express it thus: Iustitia fidei sive imputata perfecta sive consummata est, iustitia vitae sive inhaerens imperfecta, inchoata, non consummata. (Baier-Walther, III, 312.)47
Perfectionism, which teaches that complete sanctification is attainable in this life,48 cannot dwell in the Christian heart, which daily asks for the forgiveness of sin. Rome goes so far as to teach that certain individuals merit more holiness than they need for themselves, the surplus going to those who need it.49 Scripture denounces perfectionism as a lie. 1 John 1:8, 10: "If we say that we have no sin, we deceive ourselves and the truth is not in us.… If we say that we have not sinned, we make Him a liar and His word is not in us." See also Prov. 20:9; Job 14:4; Eccl. 7:20; Rom. 7:18–24; Matt. 6:12. 1 John 3:9: "Whosoever is born of God doth not commit sin; for His seed remaineth in him"—the favorite prooftext for perfectionism—describes the Christian according to the new man who maintains the dominion over the old man. The Apostle distinguishes between "committing sin" (ἁμαρτίαν ποιεῖν, 1 John 3:9) and "having sin" (ἁμαρτίαν ἔχειν, 1 John 1:8). Christians do not "commit sin," that is, they do not permit sin to rule over them, to give it free reign; they "have sin," but in the power of the new man, the offspring of God, they control sin. Speaking of the same matter, Rom. 6:14 declares: "Sin shall have no dominion over you; for ye are not under the Law, but under grace."
The fact that sanctification in this life will always be imperfect must not be put forward as an excuse for the neglect of sanctification. On the contrary, it is God's will and the will of the Christian that he strive after perfection;50 he wants to be fruitful, not only in some, but in all good works.51 It is characteristic of the true Christian life and the will of the new man that he refrain from every sin. The Christian is eager to serve God in all good works. "I delight in the Law of God after the inward man," Rom. 7:22. And when Scripture calls Christians "perfect" also with regard to their life ("Let us, therefore, as many as be perfect," Phil. 3:15), it takes "perfection" in the sense of "striving after perfection,"Phil. 3:13–14: "Forgetting these things that are behind and reaching forth unto those things that are before, I press toward the mark."52
The Christian who does not strive to serve God alone is perilously close to losing his Christianity. "Ye cannot serve God and mammon,"Matt. 6:24; "So likewise, whosoever he be of you that forsaketh not all that he hath, he cannot be My disciple," Luke 14:33 (the entire passage, Luke 14:25–35, belongs here). Unsparing self-denial marks the Christian life. "If any man will come after Me, let him deny himself and take up his cross and follow Me," Matt. 16:24. The way to heaven leads through "the strait gate" and the "narrow way," Matt. 7:13–14. Only he can go this way who is willing to cut off his hand and foot and pluck out his eye, Matt. 18:8–9. The Apostle Paul describes the Christian as one who exercises self-control in all things, πάντα ἐγκρατεύεται, 1 Cor. 9:25, and points to himself as an example: "I keep under" (ὑπωπιάζω—buffet, maul) "my body and bring it into subjection, lest that by any means, when I have preached to others, I myself should be a castaway," 1 Cor. 9:27.53
In view of the Scriptural requirement of perfect sanctification, the Christian will ask: "Who, then, can be saved?" Christ tells him: "With men this is impossible, but with God all things are possible," Matt. 19:25–26. Nothing makes Christians so conscious of their daily deficiencies as the earnest striving for perfection. And when they acknowledge and confess their daily shortcomings before God, they flee for refuge to divine grace, knowing that the grace of God takes no account of the Law and human works, of our daily success or failure in sanctification and good works. Only by keeping Law and Gospel separate could the Apostle, on the one hand, be fully assured of grace and salvation, Rom. 8:37–39, and, on the other hand, require unsparing self-denial, 1 Cor. 9:27. The whole life of the Christian thus becomes a daily repentance. The more sincerely Christians daily endeavor to rid themselves of all they have and to serve God alone in all their works, the better they learn to know the abysmal sinful depravity which clings to them, and the more earnestly they will daily implore the free grace of God in Christ. And since they are no more under the Law, but under grace (Rom. 6:14), they daily begin anew their struggle to attain perfect sanctification, deploring their many failures ("O wretched man that I am! Who shall deliver me from the body of this death?"), but, at the same time, being assured of their ultimate victory ("I thank God through Jesus Christ, our Lord," Rom. 7:24–25). Striving after perfect sanctification, the Christian thus leads a life of daily repentance (poenitentia quotidiana, poenitentia stantium).
Which is the greater evil, perfectionism or indifference to sanctification? A. J. Gordon says: "If the doctrine of sinless perfection is heresy, the doctrine of contentment with sinful imperfection is a greater heresy.… It is not an edifying spectacle to see a Christian worldling throwing stones at a Christian perfectionist." (See Strong, Syst. Theol., p. 881.) It is useless to discuss the question which of these two "heresies" is the greater. The Bible says to the "Christian worldling": "This ye know that no whoremonger, nor unclean person, nor covetous man, who is an idolater, hath any inheritance in the kingdom of Christ and of God. Let no man deceive you with vain words; for because of these things cometh the wrath of God upon the children of disobedience. Be not ye therefore partakers with them." (Eph. 5:5–7.) And to the perfectionists the Bible says: "If we say that we have no sin, we deceive ourselves, and the truth is not in us." Again, in still stronger language: "If we say that we have not sinned, we make Him a liar and His word is not in us." (1 John 1:8,10.)54 If perfectionists such as Wesley retained their faith, this was due to the fact that for their own persons they did not believe their doctrine.
In the treatise An Argument in Defense of All the Articles of Dr. Martin Luther Condemned in the Roman Bull Luther, following Augustine, insisted: "A pious man sins in all his good works," and: "The very best work is a venial sin according to God's merciful judgment, and a mortal sin according to His strict judgment." (St. L. XV:1551, 1554.) Later the Council of Trent repeated the Pope's condemnation of this statement of Luther,55 which overthrows the foundation of Roman work-righteousness and of the whole Papacy. It is clear that if Christians stand in need of the forgiveness of sins for their good works because of the imperfection clinging to them, they cannot merit the forgiveness of sins by these works. What Luther says in establishing the article which the Pope had condemned is a complete refutation both of Papistic and of "Protestant" perfectionism. Luther writes:
This article (a pious man sins in all his good works) is obnoxious to the work-saints, who place their reliance not upon God's mercy, but on their own righteousness, that is, on sand (Matt. 7:26 f.). But a pious Christian should learn and know that all his good works avail nothing in the sight of God; with all the dear saints he should despair of his own works and rely on the pure mercy of God with all confidence and firm trust. Let us see what the dear saints say about it. Isaiah (64:6) says: 'We are all of us unclean, and all our righteousness is like a filthy, stinking rag.' Observe that the Prophet excepts nobody; he says, 'we are all of us unclean,' and he was a holy Prophet. Again, he says, 'all righteousness,' none excepted. If, then, there is such a thing as a good work, without sin, this Prophet is lying, which God forbid. Is not this passage of Isaiah clear enough? Why, then, do they condemn my article, which states nothing but what this Prophet states? But we shall gladly stand condemned with the holy Prophet. Furthermore, Solomon says (Eccl. 7:20): 'There is no man on earth so righteous that he doeth a good work and sinneth not.' I think this passage covers everything; it states, nearly word for word, what my article states. Well, Solomon here stands condemned. And his father David is in like condemnation. He says in Ps. 143:2: 'Lord, enter not into judgment with me, Thy servant, for in Thy sight shall no man living be justified.' Who is God's servant but he who does good works? How, then, does it happen that he cannot endure God's judgment? Surely God's judgment is not unjust. If a work, then, were altogether good and without sin, it need not flee God's just judgment; the fault must necessarily lie in the work, which is impure. Therefore no man living is justified in God's sight, but all men need His mercy, even when they do good. Here you Papists should exhibit your skill, not by simply fabricating bulls, but by answering these passages. I have already shown, in the first two articles, that all the saints struggle against their sinful flesh and are sinners as long as they live in the flesh, which warreth against the spirit; therefore at one and the same time they serve God according to the spirit and sin according to the flesh. If, then, a righteous man is at the same time justified by reason of the spirit and sinful by reason of the flesh, the work must certainly be as the person, the fruit as the tree. Inasmuch as it is a work of the spirit, it is good; inasmuch as it is a work of the flesh, it is evil.… If they say, as they are wont to say, 'Yes, but this uncleanness is not sin, but rather an imperfection, or weakness, or defect,' I answer, It is indeed a defect and weakness, but if that be not sin, then I will say that murder and adultery are not sins, but defects and weaknesses. Who has given you Papists authority thus to tear up God's Word and to call the impurity of a good work weakness and not sin? Where is there a single letter of Scripture for that? Must we believe your poor dreams without Scripture and you will not believe our plain Scripture?… If David says (Ps. 143:2) that even God's servants cannot endure His judgment and no man living is justified in His sight, then this defect must certainly be sin.… Again, St. Augustine says in his Confessions (9): 'Woe unto all human life, though it were most laudable, if it were judged without mercy.' Behold the great heretic St. Augustine speaking against this holy bull so impudently and wickedly that he attributes sin not only to a good life, but even condemns the very best life (which is made up of good works), if judged without mercy, as though it were nothing but mortal sin. O St. Augustine, dost thou not fear the most holy father Pope? Gregory, too, speaks of the holy man Job thus: 'The holy man Job saw that all our good works are nothing but sin if God judge them; he says (Job 9:3): "If anyone will contend with God, he cannot answer Him one of a thousand." ' What, you, too, Gregory? Dost thou dare to say that all our good works are nothing but sin? Thou art under the Pope's ban and a heretic far worse than Luther. Luther says only that there is sin in all good works; thou makest them sin outright.… If these passages do not help my article, then may God help it! I had rather be condemned with Isaiah, David, Solomon, Paul, Augustine, and Gregory than be lauded with the Pope, and all bishops and Papists, though all the world were made up of Pope, Papists, and bishops. Blessed is he that must die for these things. XV, 1551 ff.
+SDG+
Get yourself a copy of Volume III of Pieper's Christian Dogmatics! Or the whole set! Available on Kindle or hardcover from CPH and Amazon. You can also find a lot of used copies out there. Laymen and pastors alike should familiarize themselves with or refresh their knowledge of the work of this fine theologian.