I think there is something that may turn this Lenten season around in me, give it fresh new meaning, a deeper sense of Spirit and truth and Kingdom.
Sybil MacBeth's book, Praying in Color: Drawing a New Path to God has given me permission to pray the way I've wanted to pray for awhile, but wasn't sure it was allowed.
Her book comes in a print for adults, and one for kids, too.
We can pray through doodling, through drawing, through art, through engaging our senses in a very therapeutic way.
Sybil explains it like this:
A new Lenten habit I'd like to start and continue long after Lent is the practice of this kind of prayer in my day.
We begin in the center, we begin with the presence of God, and we move through the people we love, through our worries, through life events and particulars of our human experience.
And when we are done, we have this little masterpiece, drawn prayer, expressed emotion, and we have elevated our spirit to a place both known and understood by ourselves and by God.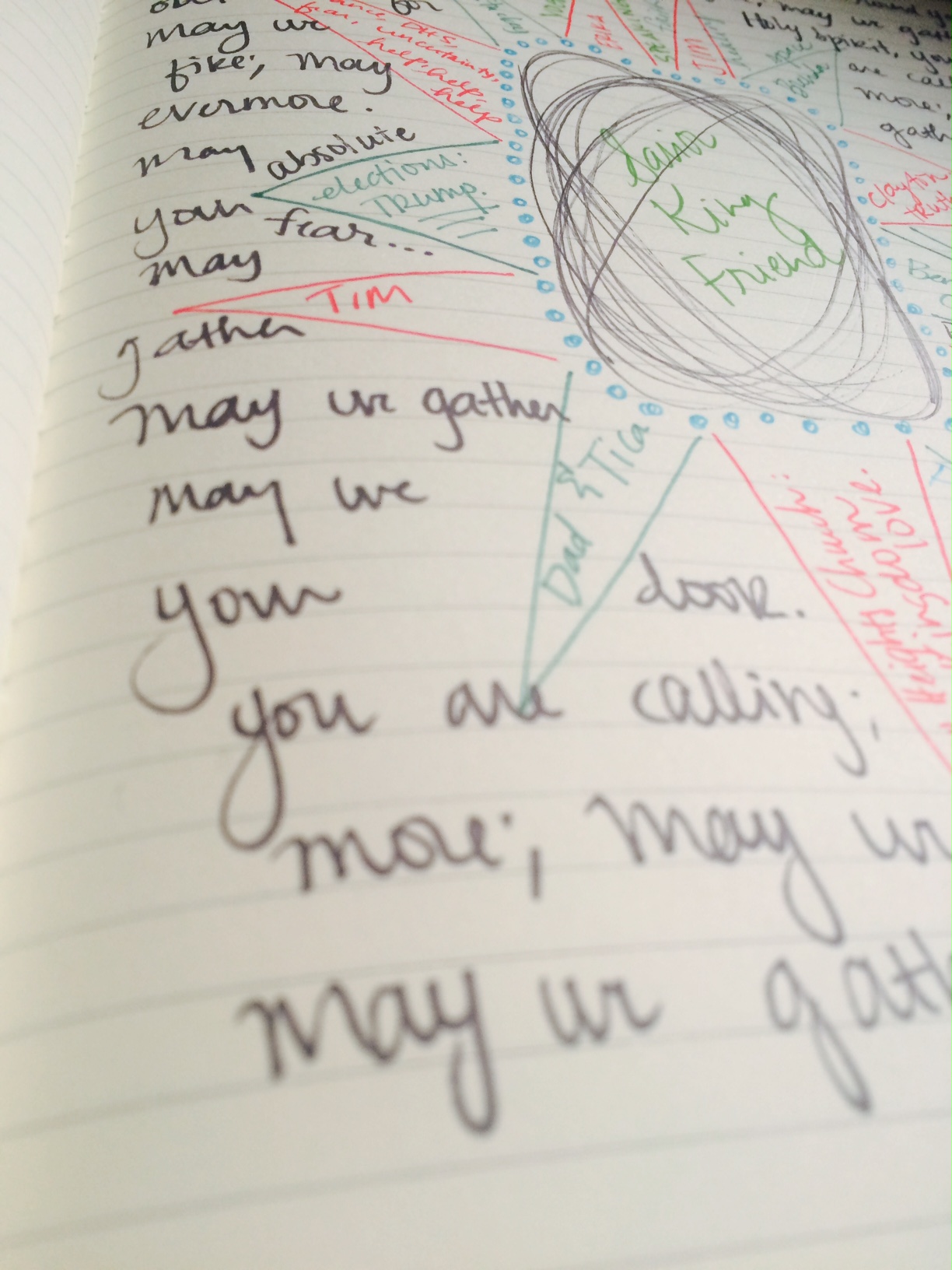 And so this morning I gathered to the table with my son Eliot, and while he colored his own pictures, maybe prayed his own prayers, I tried to still my already flustered self into quiet– and it worked, at least for the few minutes I could hold onto that space at the table.
And while I drew I prayed this prayer that I've been singing to myself for a few days now, something that I can't quite understand yet, but that I'm leaning into daily:
May we gather to your fire;
May we gather round your door;
May we gather to your fire;
May we gather evermore;
Holy Spirit, you are calling;
You are calling out for more;
May we gather to your fire;
May we gather evermore.
Hallelujah for the creative work of prayer.