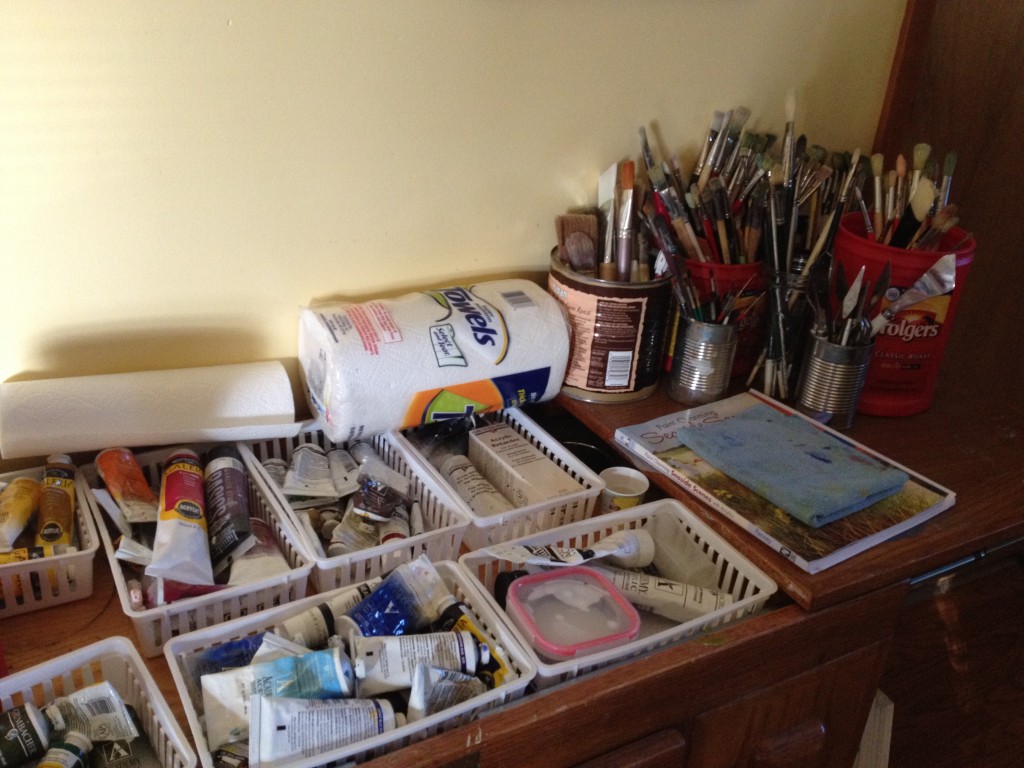 This is the place where my mother creates.
Had she been born to another time and place, my mother would likely have made her living as an artist. But circumstances and three children and a dead husband demanded else of her.
Throughout her life my mother has been a pursuer of beauty. Where she doesn't see it, she creates it.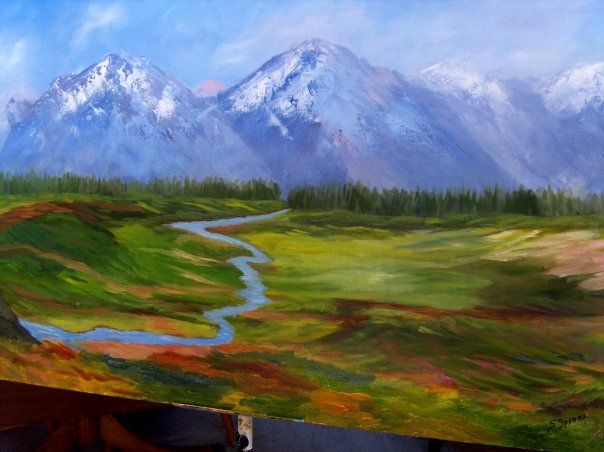 When she isn't inside painting, my mother is outside gardening. Since she moved in with my brother a few years ago now she has transformed his property into an oasis of potted herbs, pink roses and purple petunias. That is no easy task given that my brother's property is a forested hillside slope smack dab in the greater metropolis of Seattle. Sunshine is a premium. How my mother finds enough of it to get anything to grow is beyond me but she pipes it in somehow.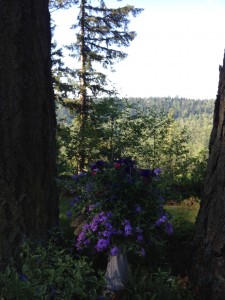 My mother is the living example of that old adage: You can take no credit for beauty at sixteen. But if you are beautiful at sixty, it will be your soul's own doing.
I surround myself with artists, creators.
When I read a newspaper story about an artist moving into our local community and opening up an art gallery, I got in my car and drove out to meet her.
I told Brandi Hurt that we just had to be friends.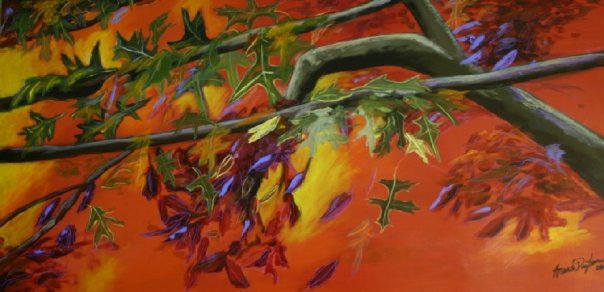 There are two kinds of people in life — those who spend their lives creating and those who spend their lives destroying.
We give harbor to both within us.
We decide whether we will be co-creators with God, or whether we will be otherwise.
When we want to legitimize those who tear apart, we refer to them as deconstructionists.
The blogosphere is full of deconstructionists.
So is all of media.
I've grown weary of them.
I've grown weary of my ownself.
I am in a different place I said to the friend who asked.
I want to create.
I want to surround myself with creators.
There is an entire wall in my home filled with the art of my friend Stacey Howell.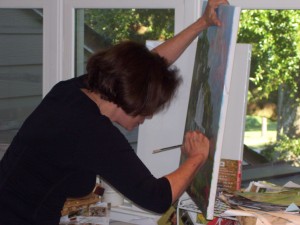 Not all artists look for beauty the way Stacey and Mama and Brandi do. I was in a gallery recently filled with art that depicted death and destruction.
Death comes soon enough for us all. I want to see the beauty that is beyond that.
It takes very little effort to deconstruct and destroy. But to build something worthy, requires real skill and talent and plain hard work.
I want to spend my energies, my talents, my passion creating a greater good and surrounding myself with people who seek to do the same.
One of God's most neglected character traits is his beauty.
Scriptures tell us that there is a beauty in God's Holiness.
I thought of that while sitting between the Benedictine Sisters at the Sacred Heart Monastery in Cullman, Alabama. The sisters were singing the evening prayers, back and forth their voices called out to one another, recalling the faithfulness of God.
His Holiness.
His beauty.
What are you creating these days?