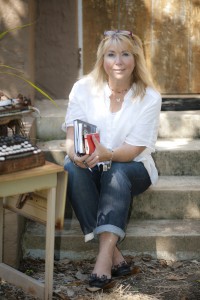 Karen Spears Zacharias is a daughter of Appalachia. She learned the craft of storytelling from her Aunt Cil Christian, of Christian Bend, Tennessee.
She teaches journalism at Central Washington University, Ellensburg, Washington. Her work has been featured in the Huffington Post, New York Times, USA Today, Washington Post, Newsweek, National Public Radio, and CNN. She blogs at patheos.com
---
---
While serving as the writer-in-residence at the Fairhope Center for the Writing Arts, Fairhope, Al., Karen wrote A Silence of Mockingbirds, the true crime story behind Karly's Law.
Praise for A Silence of Mockingbirds: The Memoir of a Murder:
"Riveting. Brilliantly plotted. I couldn't put it down. A Silence of Mockingbirds will fill your eyes with tears, make you mad, and hopefully make you act."– Robert Dugoni, New York Times Bestselling Author of Bodily Harm
"Karen Spears Zacharias has written a compassionate and comprehensive story of how abuse affects us all."   – Sara O'Meara, Chairman & CEO and Yvonne Gedderson, President of CHILDHELP
"A Silence of Mockingbirds is an important book.  The message has stayed with me.  We are all family. This true story shines a laser beam on how children are failed in America by the very systems and people that exist to protect them.  Shame on us!"
-Wanda Jewell, Executive Director Southeast Independent Booksellers Association SIBA
"Karen Zacharias, using her own reporting skills files a crime story readers won't put down and will never forget. A Silence of Mockingbirds will open eyes, raise voices, and save lives."
- Winston Groom, New York Times Bestselling author of Forrest Gump
"A Silence of Mockingbirds is truly an addictive read…I took off work to finish it!  In typical Karen Zacharias fashion, it is impeccably researched, extremely well written and uniquely told. It is an important, affecting book about child abuse that I wasn't sure I could read it at first, but then couldn't put down." -Karin Wilson, owner, Page & Palette Bookstore, Alabama.