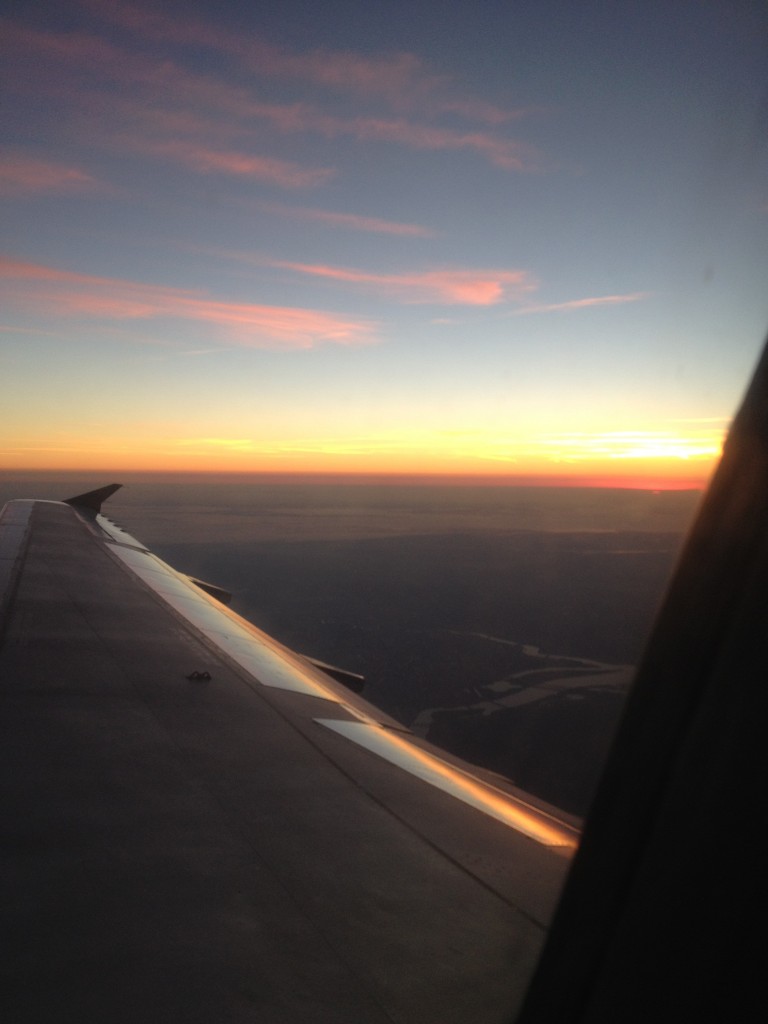 The dawn of this day began with a flight west.
Headed home.
Home used to be the place where my mother lived, but that was decades ago. Before she up and moved off West. She was trying to stay a step ahead of grief. She thought if she could walk faster, move quicker, stay busier than everybody else, then that emptiness that is sorrow would not catch up to her.
She could cry for others. Those sick and dying in her care, and their families left behind. But never for herself, never for her loss. There wasn't time for that. She had children to attend to, patients needing tending, yards to mow, beds to make, meals to cook, cars to clean, flowers to plant, dogs to train.
An introduced me to a veteran outside Froggy Bottom Pizza where VietNow was hosting their annual thank you party to veterans.  She told me he teaches at George Washington University.
Oh, I said, what do you teach?
Grief, he said. I teach a class on grief.
Mmm. Do you have a difficult time getting people to sign up?
No. It's crowded, he said. A lot of people cultivating a career in the medical arts register for the class.
Ahh. Of course.
Do you use a lot of the Kubler-Ross material?
No, he said. Grief is a lot messier than Kubler Ross allowed for.
Indeed.
I came to Oregon because that's where what I understood as home — my mother — moved to, but I discovered home was no longer the place where my mother lived.
Home became the place where my happiest memories resided — back in Georgia. Among the community of Rose Hill Baptist, which was the safest place I found comfort in the chaos that was my life as a teenager.
Until I made new memories, with the man who is still my partner after 34 years. Then home became the place of diapers, and burp rags, squeals of children delighted, and the gentle rhythm of babies rocked to sleep.
Where do you live? General Barry McCaffrey asked me.
I'm in Seattle a lot these days but I teach in Ellensburg.
I'm in Seattle too, he said. We love it there. Where do you live in Seattle?
He meant Ballard or Bellevue.
I don't really live there, I replied. Mama is dying so I'm there a lot.
So where is home? he asked.
It shouldn't be such a hard question to answer. But the truth is I don't know where home is anymore.
The Wall can feel like home to me. It is the place I go to embrace and be embraced by people who understand that grief is always messy but there is comfort in accepting that. If we could just acknowledge that hey, there's a huge emptiness that can come with loving others. Disappointment. Rejection. Loss.
Running from grief only leaves a person exhausted.
Gordon's Angela read her father's name at the Wall. She couldn't speak of Gordon, the wounded man her father, the medic, had pulled to safety before being hit by the sniper bullet himself.
She knew Gordon only such a short time before he died of cancer, as did I, but some people leave crater-sized holes when they die. Some people can fill us up while leaving us empty at the same time. Gordon filled empty places in Angela's life, in mine, but then, like our fathers before him, he died too, leaving now another empty place next to our fathers.
For awhile Gordon's sunroom felt like home to me. Sitting there with Gordon, watching the squirrels and the birds fetching food in the hickories and pines, as we swapped stories of people we knew, experiences we'd had. I've never meet a better storyteller than Gordon. He had this way with words. This turn of the phrase. Old-timey language. Don't stand there peeing on my leg and tell me it's raining.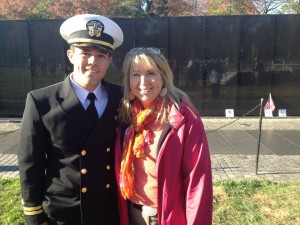 I met a boy from Daphne, Alabama at the Wall. He's five years in the Navy now. He came to read names, although he has no family member on the Wall, no connection to it. Landis Fouts earliest memory is of his father waking him up, taking him down to the Bay of the Holy Spirit for a Jubilee.
Can you imagine your earliest memory being of something so miraculous as  Jubilee?
Daphne is one community over from Fairhope, Alabama, which felt like home to me the first time I walked under those Live Oaks down to the pier. I have nothing but good memories of Fairhope and the people there who embraced me the same as the veterans at the Wall.
But for today, this day, home will be seeing Mama again and standing alongside Sister Tater as she welcomes her first grandbaby into the world. That's if Landon Barnes cooperates and arrives according to schedule.
If not, I'll celebrate my birthday quietly, feeling blessed that no matter where I travel, someone is always willing to make me feel like I've just arrived home.
Where do you find home?