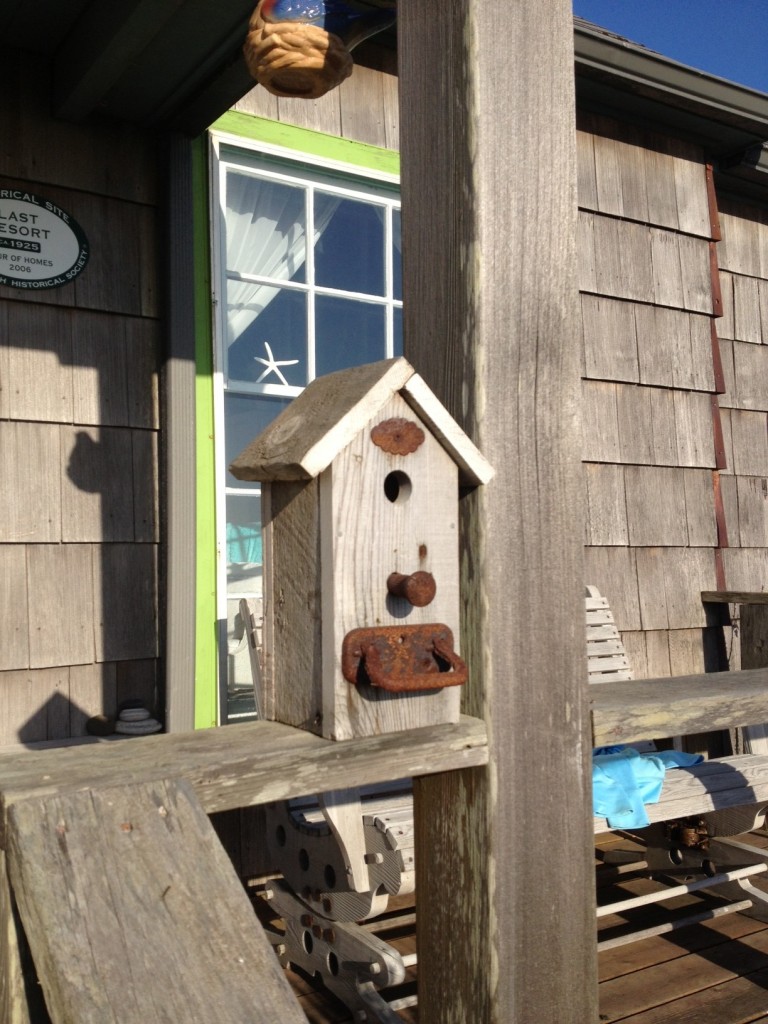 We sat on the weathered deck, my friend and me. Her in the north corner, munching on a granola bar, drinking coffee. Me in the south corner, eating the other half of a muffin leftover from breakfast, and drinking hot tea.
This was our evening meal.
Over on the dunes, a lab chased after the Frisbee an elderly man threw.  The man and his lab walk by my friend's cottage every morning, and again in the evening. This is the only stretch of beach where dogs don't have to be on leashes.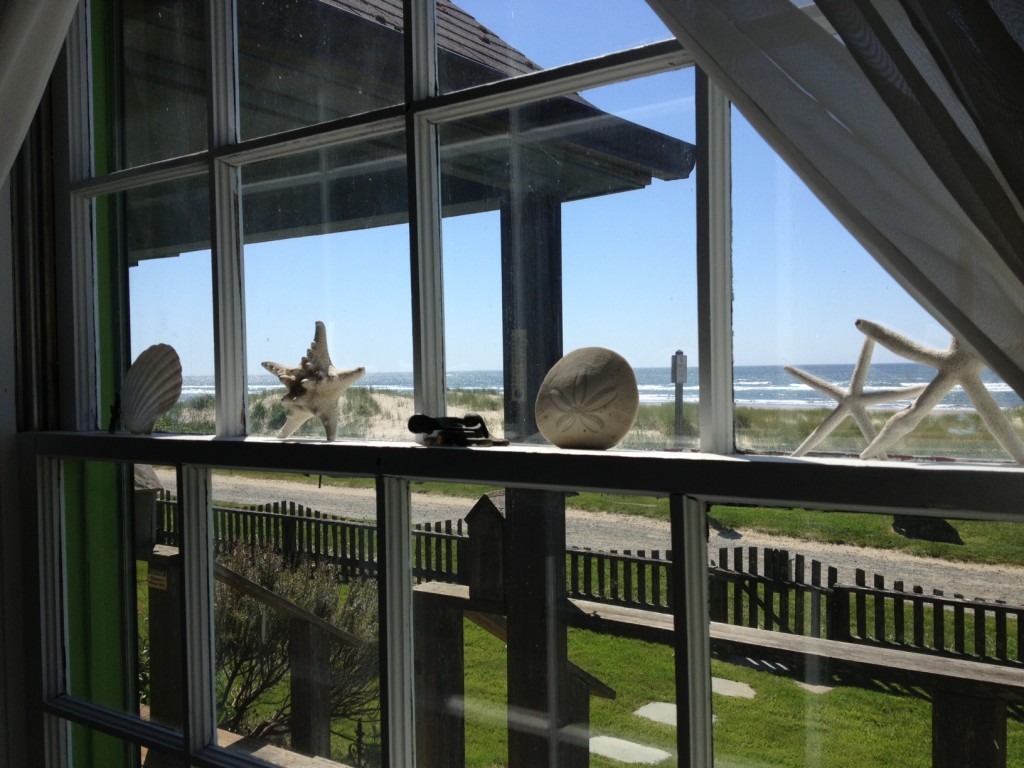 My friend once watched a lady climb the dunes in front of the house, drop her drawers and take a leak. She laughed when she told me the story. Apparently the woman with the full bladder figured that if she hid down behind the dunes nobody on the beach could see her peeing. And that much was true. But she did not take into account all those houses facing the dunes and all those people inside those houses peering out their windows at the silly lady squatting and
Mooning
all those onlookers.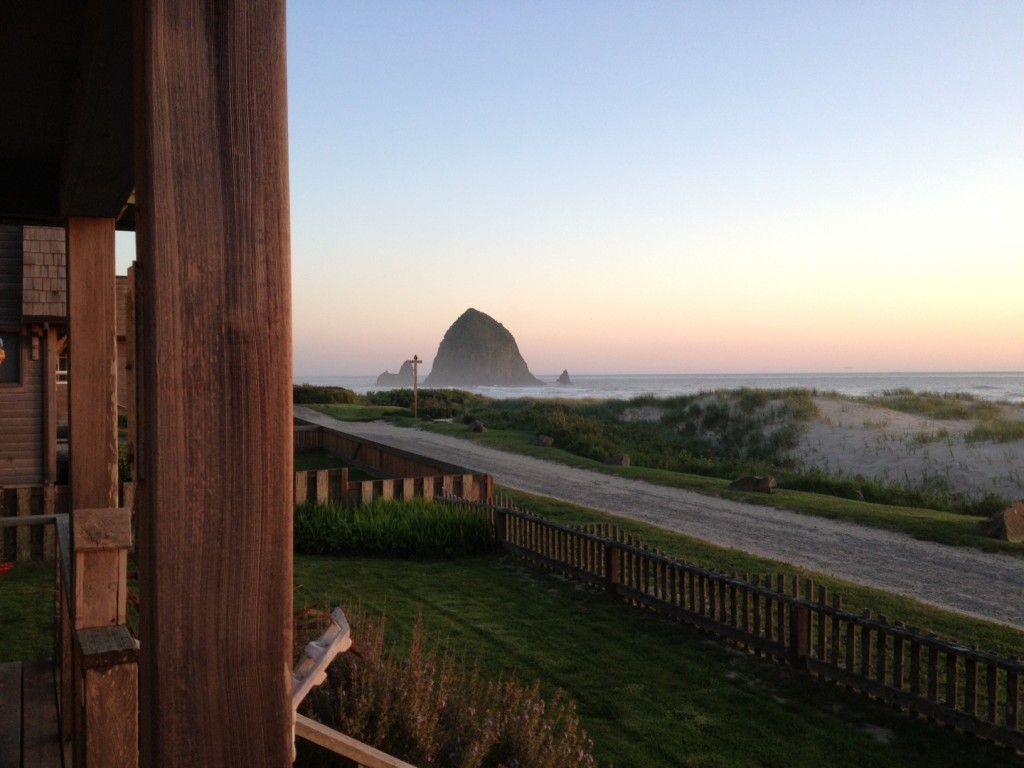 But there were no squatters Saturday evening as we sat in our respective corners waiting for
the Sun to go down.
You know about the green flash? my friend asked.
Yes, I replied. My friend Tim Wright told me about them.
Tim's a biologist. He knows about matters of molecules and such. We take a beach trip with Tim and his wife Peggy once a year. Tim always watches for the green flash at sunset. I've never seen it myself but then I never can figure out those 3-D photos either.
You have to squint, my friend suggested.
Uh, can you look directly at the sun, even a setting one, without squinting? I asked.
She laughed.
But I was thinking of all the times my elders had warned me as a child to not look directly upon the sun: It will blind you, Child, they warned.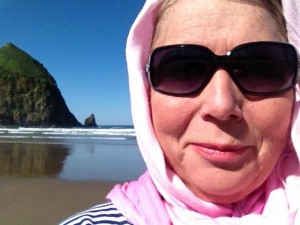 Wonder, has anyone ever gone blind looking for the green flash?
We sat there, she and I, squinting, and listening to the hum of passerbys, some who stopped to wave or nod in our direction.
The giant orb moved ever so slowly.
Wow, my girlfriend said. I've never seen it take so long. Usually it hurriedly slips away.
How many times have I called out to loved ones myself: Hurry! The sun is setting! We are going to miss it!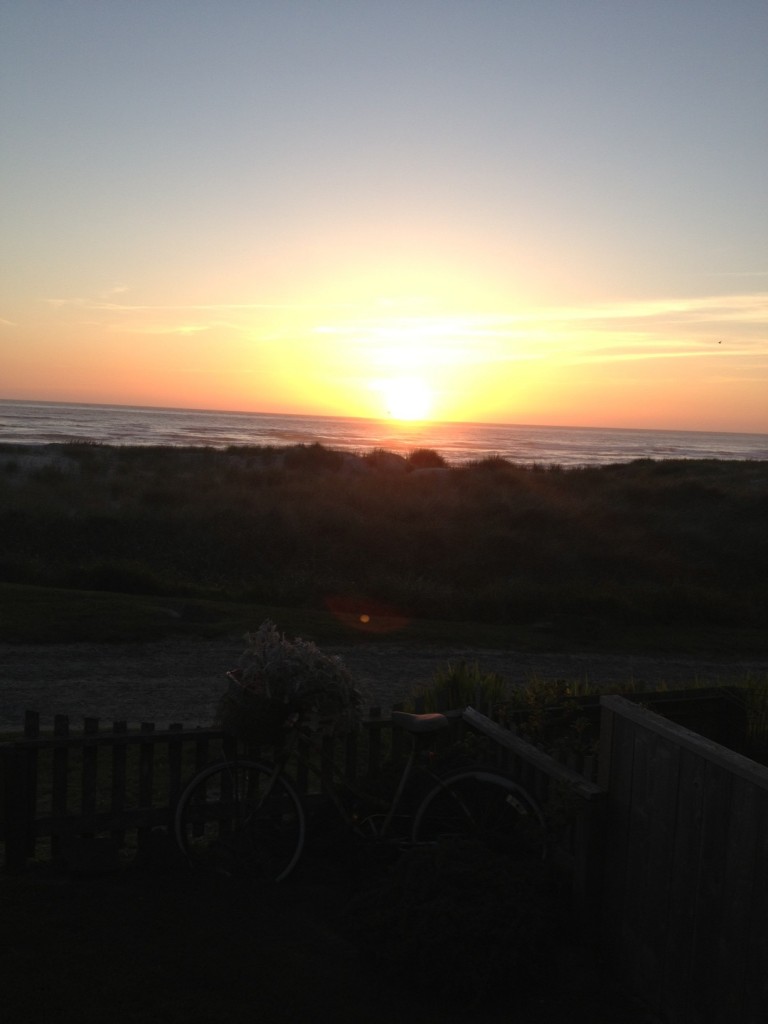 But that night, there on the weathered deck of the charming Last Resort cottage, the sun put on a show. Danced its orange self into the watery blue horizon.
Like a Flamenco dancer in slow motion.
If there was a green flash, I never saw it.
Neither did my girlfriend.
But when the last bit of sun slipped into the Pacific, I felt like clapping.
I wanted to shout out: Bloody Good Show, God.
And I don't usually talk with a British accent.
Still
It was awesome.
Seeing the sun set
slowly —
and recognizing the of the gift of one more day
and the Creator behind it all.
Do you ever feel like giving God a standing ovation
from where you sit?