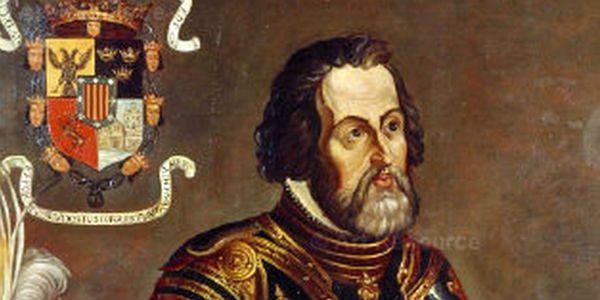 From Saturday's Hollywood Reporter:
Alfonso Arau (Like Water for Chocolate) is in talks with Netflix to develop The Conquest of the Sun, a miniseries about how Spanish conquistador Hernan Cortez defeated the Aztec empire.

The Conquest of the Sun will consist of three, two-hour episodes written in English, Spanish and Nahuatl. Arau said an important Hollywood screenwriter is attached, but he declined to provide the writer's name.
Since Spanish exploration in the New World was also connected to the conversion to Catholicism of indigenous peoples, this project bears watching to see how this subject is handled.
Click here to read the rest.
Image: Hernan Cortes, Wikimedia Commons