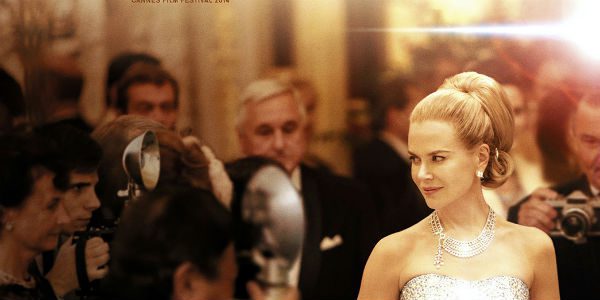 The attempt by one Catholic woman to bring the life of another to the big screen has been derailed by, well, you name it. Originally, the film was supposed to come out at during the 2013 Christmas season, but, not so much. From Variety:
Nicole Kidman's troubled Grace Kelly biopic "Grace of Monaco" is skipping a theatrical release and will be airing on Lifetime on May 25, the network announced on Tuesday.

The drama opened the Cannes Film Festival in May to mostly negative reviews, with Variety's Scott Foundas calling it a "cornball melodrama." The film was plagued by drama onscreen and off, with the Weinstein Co. originally making a $5 million deal to acquire U.S. rights to the $35 million production.
Other reviews have been equally unkind. From the U.K. Guardian: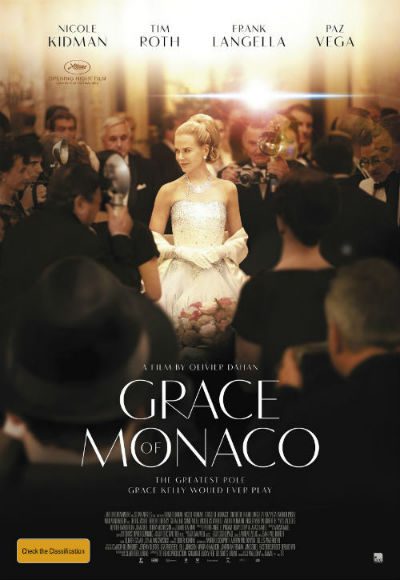 Grace of Monaco is a stately and swooning homage to Princess Grace, formerly Grace Kelly, focusing on her alleged courage in keeping plucky little Monaco safe for tax-avoiding billionaires. This was during its supremely parochial and uninteresting 1962 face-off with Charles De Gaulle, who wanted to absorb the principality and its monies into France's national bosom. So can Grace, by finally sacrificing her movie career on the altar of this cockamamie Ruritanian state, and flaunting her martyred couture loveliness, win the respect of the Monégasque folk and even the grumpy old Général himself?

The resulting film about this fantastically boring crisis is like a 104-minute Chanel ad, only without the subtlety and depth. Princess Grace herself is played by Nicole Kidman, wafting around the Palace with dewy-eyed features and slightly parted lips which make her look like a grown-up Bambi after a couple of cocktails, suddenly remembering his mother's violent death in the forest.
The royal family of Monaco isn't too fond of the film either, saying in a statement:
"The trailer appears to be a farce and confirms the totally fictional nature of this film."
Now premiering on cable network Lifetime on Memorial Day, May 25, at 8 p.m. ET/PT, "Grace of Monaco" purports to tell the story of American actress and Catholic Grace Kelly, who married Prince Rainier of Monaco (played by British actor Tim Roth) in 1956.
As Hollywood royalty, this doesn't bode well for Kidman either. From TIME:
This is a major blow for Kidman, whose rare TV work has tended towards the prestigious. To go from an Emmy nomination for HBO's Hemingway & Gellhorn to a movie premiere on the network that also played host to Lindsay Lohan as Elizabeth Taylor is a comedown indeed. But she can't possibly have expected that this journey might be quite so tortured: After all, the film's director, Olivier Dahan, is best-known for shepherding an unknown Marion Cotillard to Oscar in a biographical film with a similar degree of difficulty, La Vie en Rose. But no one involved in the long saga comes off particularly well, least of all producing company the Weinstein Company, who had purportedly battled with Dahan over the film's final cut. That Weinstein couldn't be brought to release the film is strictly business, of course, but feels punitive to a group of people who'd meant their movie to be seen on the big screen. Even Naomi Watts's Diana played theaters; Grace of Monaco, tepid-to-poor reviews very much in mind, can't be that bad.
On the upside, the potential size of a TV audience is considerable, and given the difficulty of getting people out to see a movie that doesn't have superheroes and/or sexual perversity, "Grace of Monaco" might wind up getting seen by a lot more folks on Lifetime than it ever would have in theaters.
Whether that's a good or bad thing for the image and legacy of Grace Kelly remains to be seen.
Here's the trailer from Warner Bros. U.K.:
Images: Courtesy Stone Angels/YRF Entertainment