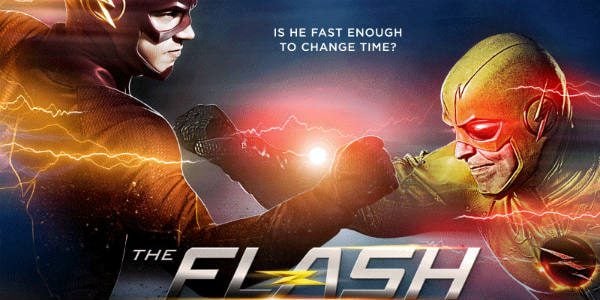 THERE ARE MAJOR SPOILERS AHEAD. DON'T READ THIS IF YOU HAVEN'T WATCHED THE SEASON-ONE FINALE OF "THE FLASH."
AND IF YOU HAVEN'T WATCHED "THE FLASH" AT ALL, YOU'LL BE VERY CONFUSED, BECAUSE THIS IS WRITTEN FOR FANS, BY A FAN. I'M NOT GOING TO EXPLAIN MUCH. GO GET CAUGHT UP FIRST.
YOU'VE BEEN WARNED.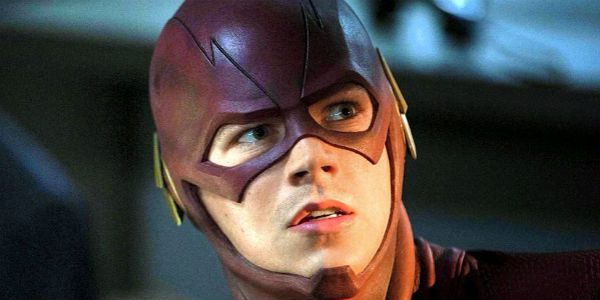 No one has greater love than this, to lay down one's life for one's friends … Christ to the Apostles, in John 15:13
For the first season of The CW's "The Flash," I've gotten together with two of my Catholic friends — who are both bigger comic-book fans than me, especially of DC Comics (if I read any, they were Marvel) — to do our own version of "Mystery Science Theater 3000" on each episode.
Over dinners at my place or theirs, we cheered and booed, laughed and gasped, and threw out snarky asides. Sometimes we fell behind and had to binge-watch until the wee hours of the morning. But tonight, Tuesday, May 19, they're on a trip, and I couldn't wait until they got back to see the season-one finale.
Sorry, guys.
I think the only thing I'll enjoy more than watching the show will be watching them watching it. And we all have a sin or two to answer for, if cruelty to a fictional character counts as sin.
The character was Central City police Detective Eddie Thawne (Rick Cosnett). We mocked Eddie; we said mean things about the way he dressed, his hair, pretty much everything about him. We didn't care much for old Eddie, and we didn't buy into the romantic relationship between him and Iris West (Candice Patton), not for a minute.
When we watched last week's episode, I said that we should have done some videos of our commentary — but now I'm glad we didn't, because we'd have egg on our faces.
On May 15, the pilot for "The Flash" took home an award from The Christophers, founded by Maryknoll priest Father James Keller. The group's motto is "It's better to light a candle than to curse the darkness," and "The Flash" won for its positive portrayal of love and virtue, the goodness of Barry Allen (Grant Gustin), a k a The Flash, and the show's hopeful spirit.
To me, "The Flash" truly earned that honor in the finale, called "Fast Enough," which proved that not all heroes need superpowers.
As he's been wanting to do all season, Barry went back in time with the intent of saving his mother, killed when he was a child by his nemesis, the Reverse-Flash (Tom Cavanagh) — a k a Dr. Harrison Wells, a k a evil Eobard Thawne from the far future — only to discover the right thing was to let her go (but she got a gander at her grown-up son first, and the tear dripping off the end of Barry's nose will haunt me).
Thwarted, the Reverse-Flash still wanted the Flash dead, and he would have succeeded … but Eddie Thawne, the distant ancestor of Eobard Thawne, took his own life to save that of his friends, and especially of Iris, the woman he truly loved and wanted to marry.
As Dr. Martin Stein (Victor Garber), said to Eddie earlier in the hour, when he moped about not having a future: "You are the only person in this whole story who gets to choose his own future."
In the end, Eddie opted for self-sacrifice, and in snuffing out his own life, he also snuffed out the life of his descendant Eobard, who dematerialized before our eyes. As Eddie lay dying, he looked at Iris, whose survival he purchased at the cost of his own, and whom he considered his destiny, and said:
I'm a hero after all. That's all I ever wanted to be, your hero.
And in that moment, I regretted every time we ridiculed Eddie. He always seemed like a bit of a third wheel, not just between Barry and childhood pal/secret love Iris, but in the series as a whole.
Shows what I know.
Continuing the theme of self-sacrifice, seen through the lens of the father-son relationship — versions of which are threaded through many superhero stories, from Batman to Superman to the Flash — there was the question of the fate of Barry's father.
Despite being wrongly imprisoned for the death of his wife, Henry Allen (John Wesley Shipp, the TV Flash from the '90s), counseled Barry against changing "the natural order of things." He was not willing to sacrifice his son for his own freedom. Speaking to Barry in prison, Henry said:
I am in awe of the remarkable man that you are becoming. All the things you have achieved, not just as the Flash, but you, Barry, your honesty, your heart. You were always a hero, and your mom would be just as proud. If she had a say in this, if she thought, for one second, that you going back to save her would mean you losing what makes you so special, she would never want that.

Barry, what I hope for you, maybe the greatest thing that a father can hope for his son, is that one day, you will become a father yourself, and then you will know how much I truly love … you.
Yeah, I was already mostly toast after that, and Eddie hadn't even died yet.
Oh, and in a move that would please any Jane Austen fan, there was a wedding slipped in, as Caitlin (Danielle Panabaker) tied the knot with her metahuman fiance Ronnie Raymond (Robbie Amell).
I don't know the religious persuasions of most of the people who work on "The Flash," or if they have any at all — with the exception of executive producer Greg Berlanti, whom I know occasionally goes to Mass to please his mother — but there was nothing a Catholic wouldn't have appreciated about that finale.
"Fast Enough" celebrated love in many forms: eros, agape, parent/child, husband/wife, and friends as family. It featured sacrifice that echoed Christ on the Cross. And in the cliffhanger ending, Barry once again put his life in peril to try to save the world from a singularity that threatened to swallow it whole (there is a second season, teased at episode's end by Berlanti and fellow producer Andrew Kreisberg, so one assumes he somehow succeeds).
Until right now, I thought that Netflix's "Marvel's Daredevil" was my favorite Catholic show of the year — and I may still write about that — but intended or not, "The Flash" has given the Devil of Hell's Kitchen a run for the money.
Images: Courtesy The CW