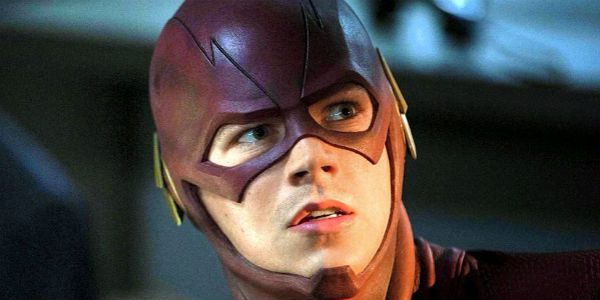 In a quest to be taken seriously, comic-book superheroes — and the movies made about them — have become steadily darker, grittier and more dystopian. "Marvel's Daredevil," which just posted its first season on Netflix, is a example of that, all angst and crime and violence, shot in dark, rainswept alleyways, with a hefty dose of Catholic guilt thrown in for good measure.
But over on The CW, season one of "The Flash," — which concludes on Tuesday, May 19, at 8 p.m. ET/PT — adapted from the DC Comics character, took a different direction, and that hasn't gone unnoticed.
Founded by Maryknoll priest Father James Keller in 1945, The Christophers uses broadcasts, awards and leadership courses to encourage people of all ages and backgrounds to use their God-given talents to make a difference in the world. As the group's motto says: "It's better to light a candle than to curse the darkness."
Each year, the Christopher Awards honor movies, TV shows and books that best exemplify that spirit. When the 66th annual kudos are handed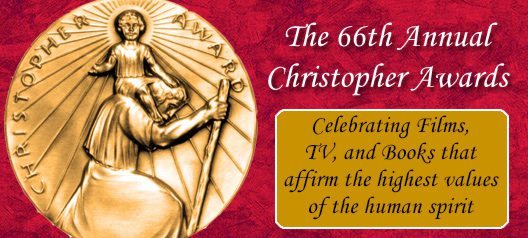 out in New York City on May 13, the pilot for "The Flash" will be among the honorees, which also include feature films "Selma" and "St. Vincent," and the Lifetime TV movie, "The Gabby Douglas Story."
Said Christophers Director of Communications Tony Rossi about the awards:
The Christopher Awards are unique in that they celebrate both sacred and secular works across a variety of media. The stories we're honoring—whether true or fictional—highlight people who rise above their own wants and needs to act selflessly, regardless of the sacrifice involved. These individuals are motivated by a higher purpose or a higher power—and sometimes both. As a result, they're leaving their world better than they found it.
Developed for TV by executive producers Greg Berlanti, Andrew Kreisberg and Geoff Johns, "The Flash" stars Grant Gustin as Barry Allen, a CSI in the fictional Central City. Raised by police detective Joe West (Jesse L. Martin) after his father (John Wesley Shipp, who played the Flash in the '90s) was unjustly imprisoned for his mother's murder, brilliant yet good-natured Barry is caught in the radiation of a particle-accelerator malfunction and dosed with chemicals in his lab. Awakening after a nine-month coma, he's discovered to have super-speed and healing abilities.
Under the guidance of accelerator designer Dr. Harrison Wells (Catholic actor Tom Cavanagh), and the team (Carlos Valdes, Danielle Panabaker) at S.T.A.R. Labs, Barry has acquired a specialized suit and learned how to use his abilities to fight a series of "metahuman" criminals that were also transformed by the radiation.
I got to on the phone with Kreisberg, who said, "Winning any award is humbling and amazing, but winning the Christophers Award just feels the best. That this show means so much to people, and that the message of hope and courage really comes through, is special for us."
In developing "The Flash," Kreisberg, Berlanti and Johns looked back to classic cinema superheroes, like Christopher Reeves' "Superman," who, Kreisberg said, "was really the epitome of the ideal of hope and courage that we all grew up with.
"We wanted to get back to that, with a brighter, more cheery, more hopeful character and building a show around him, where we wouldn't have to shy away from having a family moment, an engaging emotional moment, and grounding the show in reality, despite the extraordinary events that are happening around the characters."
While Kreisberg loves darker, grittier fare — including The CW's DC-inspired "Arrow," which he developed with Berlanti and Marc Guggenheim — he wanted to explore a different way to be a superhero in "The Flash."
"What's so great about it," he said, "and what really appealed to us to do the show was to embrace the light, the hope and the joy of being a superhero, and the real reward of being a superhero — helping people. It's full of characters who've had some bad things happen to them, but they don't let that define them. Usually, you have a hero who's gone through some family tragedy, and it's so damaged them that they had no choice but to become a vigilante or this dark warrior.
"That's it, certainly, on 'Arrow,' but on 'Flash,' we have somebody who had a terrible tragedy but rose above it. It made him a better person and a more loving person and somebody who wanted to help people and always had this desire to sacrifice and be selfless and be a hero.
"Suddenly, through extraordinary circumstances, he's given this power and ability to be able to fulfill that promise to himself."
Unlike "Daredevil," though, "The Flash" doesn't explore spirituality directly.
Said Kreisberg, "I like to think the best aspects of spirituality, of being kind to others, making the world a better place, striving to be the best you can be and being there for your community, that those thing are present in 'The Flash' without them having to be assigned to a religious text."
Kreisberg also gives lots of credit to Gustin.
"Truthfully, if we hadn't have found Grant," he said, "we're not sure we would have done the show. It was  tall order of somebody who had a kindness about them, and had a sort of old-fashioned, Jimmy Stewart quality."
He added, "You want to be his friend. He is very approachable. In this day and age of larger-than-life heroes and dark warriors, Batman and Daredevil, 'The Flash' is somebody that you want to go out and have a beer with and hang with. We're so blessed to have Grant."