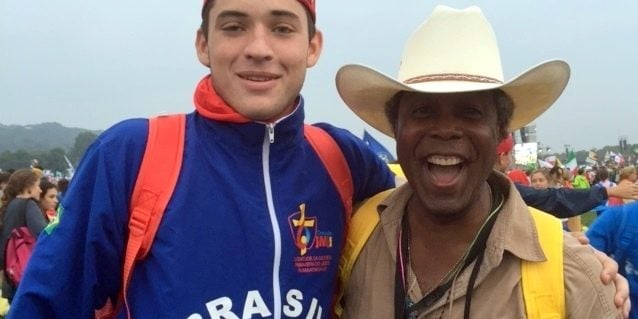 A little bit of Texas hit Krakow this week — or, at least, a little bit of "Walker, Texas Ranger."
Last week, I did a post for the Faith & Family Media Blog at my regular employer, Holy Cross apostolate and TV/film/digital production company Family Theater Productions (FTP) — where I manage, among other things, the Facebook, Twitter and Instagram accounts — about the early adventures of actor Clarence Gilyard Jr. at World Youth Day in Krakow, Poland.
The veteran performer, known for "Matlock," "Left Behind," "Die Hard," "Top Gun" and, especially, his co-starring role with Chuck Norris in "Walker, Texas Ranger," Gilyard is also a convert to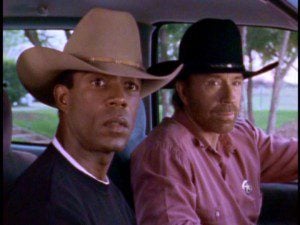 the faith from Lutheranism.
From my post:
Gilyard came to the Faith after dabbling in substance abuse and sexual immorality, but then a friend invited him to Mass.

Being on his knees in the presence of Christ in the Eucharist had a profound effect. From a 2009 piece in St. Anthony Messenger Press:

"I don't know how many Catholics are aware of why we are on our knees in the presence of Jesus," he continues. "That's where I needed to be. Mother Church allows that and informs us that way," he says. "It is one of the great gifts."

Being near the Eucharist made Clarence intensely aware of the presence of God, he explains. "It's all about the presence of God in the consecrated host. Otherwise, it's just a building. If Jesus is not present, it's a sham," he says. But Jesus is present, he knows: "I experienced it that day and to this day. To this day, it is what sustains me."

He describes "needing" to go to daily Mass, and when he slips, he recommits himself to the practice. He had known God's mercy, God's grace. Back in the early '90s, when his religious awakening had occurred, he soon got himself to a priest: "I dumped everything" out, and, after it was all over, he was "in a state of grace," he says. The priest told him, "'You're in a great place, kid.' I've never forgotten that."

That Jesuit counseled Clarence into an RCIA (Rite of Christian Initiation for Adults) program for joining the Catholic Church and gave him some booklets for daily prayer.
Gilyard is one of the board members of Holy Cross Family Ministries (HCFM), FTP's parent organization. His traveling companions in Krakow are HCFM president Father Willy Raymond, C.S.C. (promoted from his former post as head of FTP) and National Director Father Hugh Cleary, C.S.C., formerly the superior general of the Congregation of Holy Cross.
Father Willy — as he's known, especially in Hollywood — has been sending back lots of photos. Some of the early ones are in the FFM blog post, and here are some of the rest.
Gilyard meets a Brazilian pilgrim: