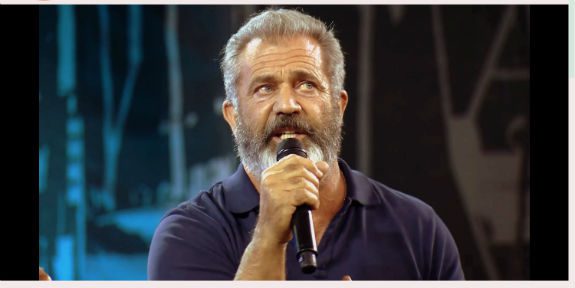 Back in June, screenwriter Randall Wallace, who worked with Mel Gibson on "Braveheart" and "We Were Soldiers," told The Hollywood Reporter:
Mel Gibson and writer Randall Wallace are working on a sequel to The Passion of the Christ that will tell the story of the resurrection of Jesus, Wallace tells The Hollywood Reporter.

…

Wallace was a religion major at Duke University and says the resurrection was a specialty of his. "I always wanted to tell this story," he says. "The Passion is the beginning and there's a lot more story to tell."

A rep for Gibson declined to comment on the filmmaker-actor's involvement in a Passion sequel.
Now, Gibson has commented.
As reported in an Aug. 29 story at the Christian Post, the 60-year-old Gibson went to Evangelical event SoCal Harvest at Angel Stadium in Anaheim on Sunday, Aug. 28, and sat down for an onstage interview with megapastor Greg Laurie.
Sporting a beard of Old Testament proportions, Gibson reportedly said:
"We're talking about that. Of course, that is a huge undertaking," Gibson said. "And you know, it's not the 'Passion 2.' It's called 'The Resurrection.' Of course, that's a very big subject and it needs to be looked at because we don't want to just do a simple rendering of it — you know, read what happened."

"But in order to read it, experience and explore probably deeper meanings of what it's about, it's going to take some doing and Randall Wallace is up to the task," Gibson continued. "He is also, as well as a brilliant writer, he is a great director. He directed 'We Were Soldiers' and 'Heaven is for Real' and stuff. So, he is a good writer and director."
Gibson and Laurie also talked about his upcoming film, "Hacksaw Ridge," set for November.  It's the story of Desmond Doss (Andrew Garfield), a Seventh-Day Adventist Army medic — who refused to carry a weapon — credited with single-handedly saving dozens of wounded soldiers after a horrific battle on Okinawa. Dragging them and carrying them on his back, Doss lowered them, one by one, to safety at the bottom of the aforementioned ridge.
I got to see a rough cut of it recently, and it's a powerful statement. Like "The Passion of the Christ," it's brutal to watch, but no doubt only a faint echo of how brutal it was to experience firsthand.
Gibson also refers to both Christ and Doss as "superheroes" who don't wear spandex, but work instead through the power of God.
More on this later.
Here's the video of Gibson and Laurie:
And a peek at "Hacksaw Ridge":
Image: YouTube screenshot
Don't miss a thing: head over to my other home at CatholicVote and like my Facebook page; also like the Patheos Catholic FB page to see what my colleagues have to say.