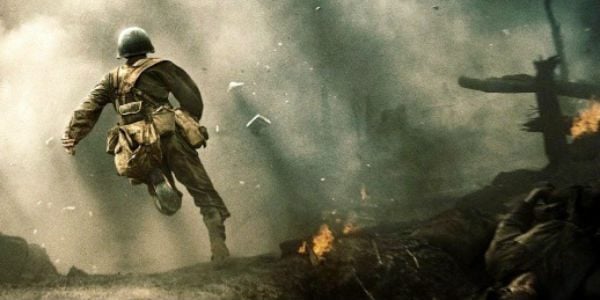 On Feb. 21, "Hacksaw Ridge" comes out on Blu-Ray and DVD (learn more here), and on Feb. 26, we learn whether or not it wins any of the six Academy Awards it's nominated for, which include best director for Mel Gibson, and best actor for Andrew Garfield.
However the awards shake out, the case can be made that "Hacksaw Ridge" — the World War II story of medic Desmond Doss, the first conscientious objector to receive the Congressional Medal of Honor — is the most successful faith-based film since an earlier Gibson film, 2004's "The Passion of the Christ."
Not only did it do well at the box office, but it earned kudos right from the start from the secular film industry, despite being centered on Seventh-day Adventist Doss' struggles to be true to his Christian faith in the midst of hazing during training and then in battle.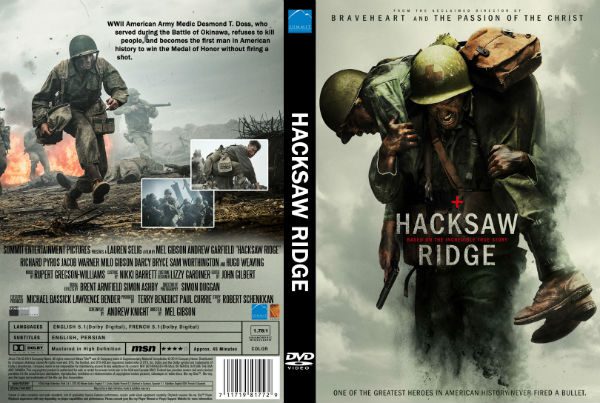 "Hacksaw Ridge" — named after the Okinawa escarpment where, during one long night, Doss singlehandedly saved at least 75 wounded men from the battlefield — has also represented a resurrection of sorts for Gibson. After drunken anti-Semitic comments in 2006 to a Malibu sheriff's deputy, the actor/director found himself on the outs in Hollywood.
But in the wake of "Hacksaw," Gibson signed with mega-agency CAA (his first representation in a decade), and he's teaming with "Hacksaw" star Vince Vaughn as an acting duo in the crime thriller "Dragged Across Concrete."
A few days ago, I caught up with "Hacksaw" producer Terry Benedict — who previously did a 2004 documentary on Doss, called "The Conscientious Objector" — to see what he thought of the film's success.
On the nominations (which included Golden Globes and more) and acclaim:
I certainly don't take it for granted. You never know how people are going to feel or react. The thing that's always been most important for me was my relationship with Desmond. The reason why we did this in the first place was, we really wanted to impact people's lives in a positive way — hopefully inspire people to find ways to serve each other and come together for the collective greater good and also to live a life of faith as well.
On how a film that features faith so prominently could hit with secular critics and audiences:
My original premise for going to Desmond in the first place is, I believe there were universal themes that could be a bridge to everybody, that we could aspire to be more like Desmond. So, I think that Mel did a terrific job in taking a faith-based story and building that bridge.

Desmond's story it's a great story. It's very captivating. It happens in a very horrific scenario, but it also happens as a result of how we treat each other. Even Americans on Americans, how we can be very coarse and lack understanding and not treat each other well.

Just because we believe a little bit differently then the next guy, we shouldn't automatically assume that that's a problem. It could be, instead of being the weakest link of the chain, in this case the military chain, Desmond turned out to be the strongest link. They totally miscalculated and misunderstood him.

That lesson is as relevant today as it was back then. So, that's why this resonates with us. There are some things that are just universal through periods of time.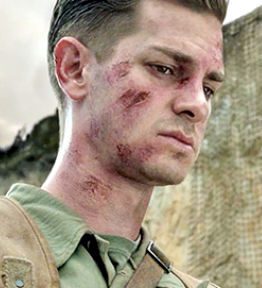 On how Desmond persevered through hazing and persecution during military training:
There are literally, now, hundreds of people, sons and daughters, and grandkids and great-grandkids, walking the face of the earth, that wouldn't be here had Desmond not saved those men's lives back then, had he not been persistent.

He could have just given up and said "OK, I quit. I don't need to put up with this. You guys want me out, I'm out." Those people, they wouldn't be alive today. I think about those things, and that just tells me something about the power of Desmond's character and will to follow what he believes was a vision given to him by God was to be that combat medic.
On bringing Gibson on as a director:
Well, Mel was a believer, and he's an extraordinary filmmaker. When you combine those two aspects — I was really excited about it because part of Desmond's concerns, when he gave me the rights to his story, and I did the documentary first ,which Hacksaw was based on [was] about his character being compromised. That he would be glorified instead of God being glorified. I made this promise to him. I said "Look, I'll answer to God first, you second, and everybody else can get in line." He just laughed. He said, "Okay, lets do it."

I knew Mel was going to be passionate. I knew the integrity of Desmond's story would be protected and respected.
On what people should take away from "Hacksaw Ridge":
It's the same thing Desmond and I talked about at the very beginning, that no matter what life may throw at you, whether it's good, bad or the ugly, that if you have a life of faith, that your faith can carry the day, no matter what the circumstances are. That's what everybody was in Desmond. That at the end of the day his faith was carrying him.

So the passion that [the other soldiers] had in their hatred for him flipped. It became this incredible passion of love for him. They were the ones who recommended him for the Medal of Honor. You can only get that by multiple eyewitnesses to the events that happened. You have men who absolutely, in an unmitigated way, realized how mistaken that they were. They had their own, sort of, come-to-Jesus moment, so to speak.

They realized that they had made a terrible, terrible mistake about him in this judging his character and who he was. That this man truly was gifted with unconditional love for serving others.
Image: Courtesy Lionsgate
Don't miss a thing: head over to my other home, as Social Media Manager at Family Theater Productions; also like the Patheos Catholic FB page to see what my colleagues have to say.