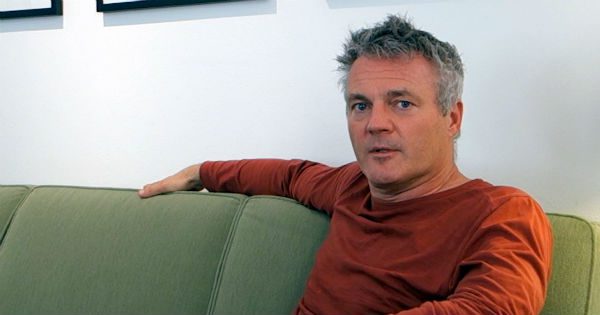 Writer/producer Chris Brancato has done different genres in his career, from science fiction (Syfy's "First Wave") to Biblical drama (ABC's "Of Kings and Prophets").
But one genre he's returned to again and again is crime, from writing the movie "Hoodlum" to executive-producing NBC's LAPD drama "Boomtown"; writing for NBC's "Law & Order: Special Victims Unit" and "Law & Order: Criminal Intent" (for which he was also an executive producer); and producing and writing for NBC's "Hannibal."
Brancato also co-created the hit Netflix series "Narcos," focusing on Columbian drug kingpin Pablo Escobar. He's also been developing "#Cartel," a drama about Mexican drug lord Joaquin Guzman, better known as El Chapo.
That hasn't quite materialized, so Brancato has pivoted to being named as showrunner for the ABC pilot "Las Reinas," to be directed by Liz Friedlander (Brancato has an overall deal with ABC Studios, part of Walt Disney Company).
From Variety:
"Las Reinas" centers around detective Sonya De La Reina, who is forced to confront her past when a case compels her to reconnect with her estranged family — the most powerful criminal outfit in Miami. Thrust back into the world she thought she had left behind, Sonya must walk the murky line between the law and her family, and question her true destiny as a De La Reina. Braga will play Gabriella De La Reina, the head of one of the most powerful crime syndicates in the world. After her husband was killed, Gabriella took over their small criminal enterprise and turned it into a multi-national, multi-million dollar behemoth of illegal and legal interests. She has it all — except the one thing she wants more than anything: to bring her estranged granddaughter Sonya back into the fold.

The hourlong drama hails from "Lara Croft Tomb Raider" writer Dean Georgaris. ABC Studios is producing with Mark Gordon Co., which is behind ABC's "Designated Survivor," "Quantico" and "Grey's Anatomy." Georgaris and Brancato will executive produce with TMGC's Mark Gordon and Nicholas Pepper.
Since this is a Latino family, it's possible they're Catholic — but it's anyone's guess how devout. In the case of the ones involved in crime, likely not very.
Last November, Chris Brancato spoke to a packed house at the monthly Prayer and Pasta event at Hollywood's Family Theater Productions, where I blog and produce videos as Social Media Manager. As a former fulltime entertainment journalist, my acquaintance with Brancato goes back to the late '90s, and I knew he'd be a perfect fit to share his showbiz wisdom with our attendees.
Prior to the event, I headed over to Brancato's office at Disney Studios in Burbank to record a companion interview video, in which we discussed the topic of his talk — keeping the core of your project alive during the pitching and production process — and a few other things.
Have a look:
Lots more videos on faith and media available at FTP's YouTube page.
Image: Courtesy Family Theater Productions
Don't miss a thing: head over to my other home, as Social Media Manager at Family Theater Productions; also like the Patheos Catholic FB page to see what my colleagues have to say.