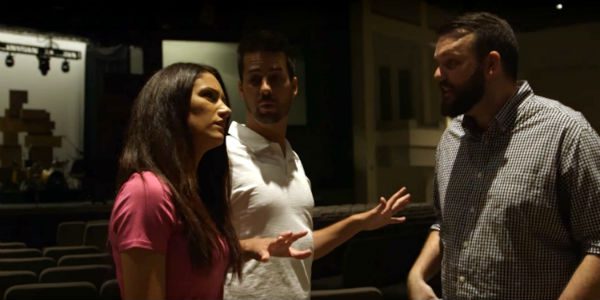 As my new favorite parody series, "Church Hunters," continues, clueless couple Nick and Molly are so over the "traditional" Baptist church they went to the last time. So, they visit a new place that takes "relevance to a whole new level."
It's "interdenondenominational."
Well, Nick and Molly are looking for a "Tony Robbins-type sermon," something like, "a TED talk with a Bible verse."
Also, they do like it when an intern holds up your arms in case they get tired from all that waving and praising.
We also learn that Molly "grew up Catholic." Ouch.
Image: Courtesy John B. Crist
Don't miss a thing: head over to my other home, as Social Media Manager at Family Theater Productions; and check out FTP's Faith & Family Media Blog.