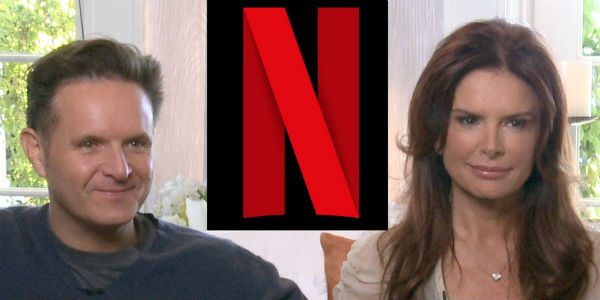 Mark Burnett and Roma Downey may have launched a faith-friendly channel of their own, called Light TV, but they're still actively looking to produce for other outlets — such as Netflix.
Burnett and Downey — the husband-and-wife producing duo behind "The Bible," "Son of God," "Dovekeepers," "A.D.: The Bible Continues" and more — are bringing the streaming service a modern-day biblical drama called "Messiah."
The scripted series looks at how modern society and media react when a man appears in the Middle East and begins to apparently do miracles.
Unlike many of Burnett and Downey's Biblical productions, which mostly shot in Morocco, this could be a home-grown production.
From a report in The Hollywood Reporter:
The scripted drama, which is in early development, has already been pre-approved for a California Film Commission tax credit, though it's considered unlikely to use that given Messiah's early timing. Sources tell THR that the drama is in early development and not fully baked as a script still needs to be written.

Messiah is created by Michael Petroni, whose credits include co-creating ABC's short-lived drama Miracles — a drama starring Skeet Ulrich that was described as a "spiritual version of The X-Files. Petroni exec produces alongside Burnett, Downey and Andrew Deane. The drama is being produced in-house at Netflix. MGM Television, where Burnett serves as president, is not attached.

The streamer does not operate under the traditional development process of script to pilot to series, instead opting to go direct to series on fully formed ideas. That is still the case, despite Messiah's early development status as it is still being eyed as a standard straight-to-series order at Netflix. The drama was pre-emptively submitted for a tax credit and in the event that scripts are completed on time, it would film in Los Angeles.
More news as I have it.
Image: Courtesy LightWorkers Media
Don't miss a thing: head over to my other home, as Social Media Manager at Family Theater Productions; and check out FTP's Faith & Family Media Blog.