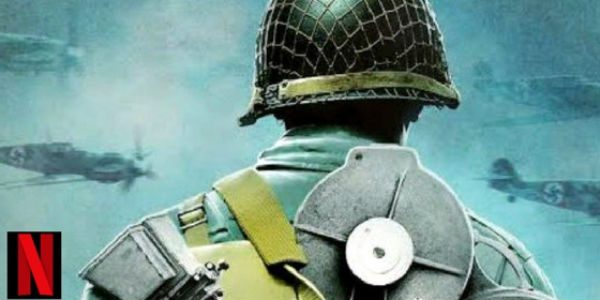 "Five filmmakers wanted to respond as so many millions of men and women responded, they chose to serve."
Director Paul Greengrass, "Five Came Back"
Releasing on Netflix on Friday, March 31, "Five Came Back" — adapted from Mark Harris' best-selling book "Five Came Back: A Story of Hollywood and the Second World War" — is a three-part docuseries that looks at five top filmmakers who put their lives and careers on hold to put on uniforms and shoot films during World War II.
Executive producers are Steven Spielberg, Scott Rudin and Barry Diller. Laurent Bouzereau directs; Meryl Streep narrates.
The format pairs five modern filmmakers with the five historical ones: Guillermo del Toro, with Frank Capra; Francis Ford Coppola with John Huston; Paul Greengrass, with John Ford; Lawrence Kasdan, with George Stevens; and Steven Spielberg, with William Wyler.
Says Spielberg in the film:
"Film was an intoxicant in the early days of silent movies. And early on, Hollywood realized that it had a tremendous tool or weapon for change, through cinema."
Adds Coppola:
"Cinema in its purest form could be put in the service of propaganda. Hitler and his minister of propaganda Joseph Goebbels understood the power of the cinema to move large populations toward your way of thinking."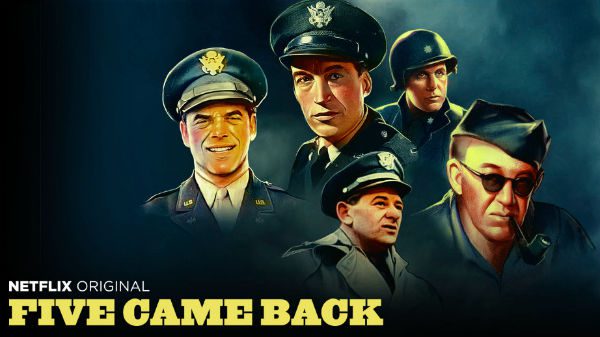 I spoke to Bouzereau — who grew up in France playing in fields that featured buildings bombed during World War II — about this compelling confluence of film and war history.
On the filmmakers:
Bouzereau: Those men, they're nothing short of heroes. From their families, their work, their careers, they were all extremely successful, and they were past the age of [military service], of going to war. So, this is pretty amazing.
On their efforts to switch from narrative to documentary filmmaking:
Bouzereau: You find Capra saying, "I thought documentaries were something rich cooks made." Now, I don't truly quite understand what that means, but it just means that it was so alien to him, that it was completely out of his vision. But when you think about the fact that Capra was inventing the language of film alongside Wyler and Ford, the guys we're talking about.

It's pretty interesting that there he is, being inspired by "Triumph of the Will," by Leni Riefenstahl, and understanding how to use it to his benefit to make his own propaganda films.
On Netflix providing another outlet for short- and long-form documentary series on serious subjects:
Bouzereau: I hope it rattles networks and cable and others to pull through and to step up and do the same, because the opportunities that I've been given in my field — it was a nice market. When I started my career 20 years ago, it was a hobby. It's pretty fun to turn this into a career thanks to Steven Spielberg.
Families, be warned, there is graphic war footage.
Image: Courtesy Netflix
Don't miss a thing: head over to my other home, as Social Media Manager at Family Theater Productions; and check out FTP's Faith & Family Media Blog.