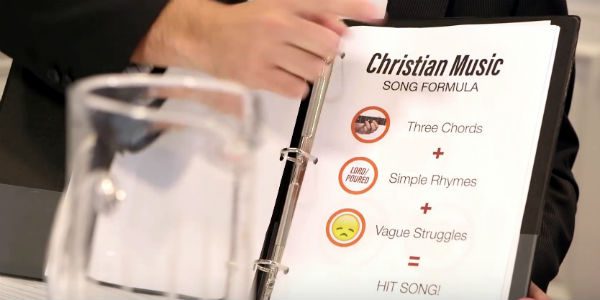 From the creators of the new Web parody series "Church Hunters" — click here and here — comes "HOW IT'S MADE: Christian Music," a comedic look at modern praise-and-worship music.
Gotta have those water references!
It may also be the best ad for Gregorian chant and traditional hymns I've ever seen.
Speaking of chant, here's a palate cleanser:
And, hey, it's a big Church, and there's more than one way to do Catholic:
Yeah, we do contemporary, too. No water references, though.
Image: Courtesy John B. Crist
Don't miss a thing: head over to my other home, as Social Media Manager at Family Theater Productions; and check out FTP's Faith & Family Media Blog.