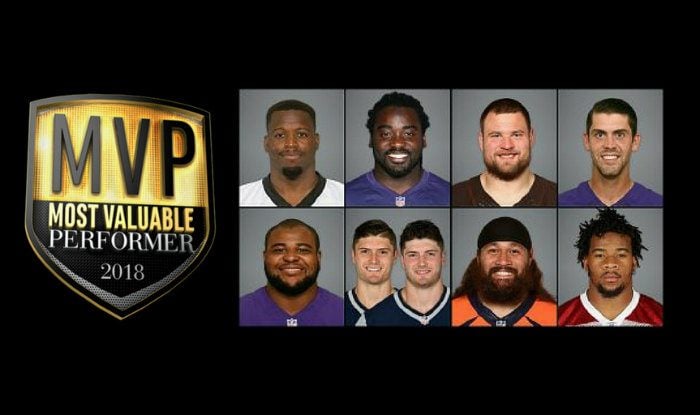 Kicker Justin Tucker is one of the more public Catholics in the NFL, doing the Sign of the Cross before drilling yet another great field goal (apparently, as of 2017, he has the highest accuracy of any field-goal kicker in NFL history). Not saying he has divine assistance, but you never know.
Anyway, there's another side to the Texas native — he's a trained opera singer. Check out this Ave Maria that he sang for a Catholic Charities benefit in Baltimore:
Tucker is one of the finalists for a special airing on CBS tonight, called "MVP: Most Valuable Performer." From CBS:
From CBS:
Six NFL talent acts—and two alternates—have been named as finalists for MVP: Most Valuable Performer.

Justin Tucker

This unique contest will find the current NFL player with the best off-the-field talent. The interactive one-hour special airs live on Thursday, Jan. 25 at 8/7c (delayed PT) on CBS and CBS All Access.

During the live broadcast, a panel of celebrity judges at the Avalon Hollywood will narrow the group down to three. Then, during the show, you'll be able to vote on CBS.com to determine the overall winner—who will also be announced live.

After a nationwide vote, the finalists and their talents are listed below. Click each player's name to see them demonstrate their amazing talent!

– Brandon Williams (Baltimore Ravens, Defensive Tackle), singing

– Jonathan Stewart (Carolina Panthers, Running Back), playing piano

– Justin Tucker (Baltimore Ravens, Placekicker), opera singing

– Alex Collins (Baltimore Ravens, Running Back), Irish dancing

– Kevin Zeitler (Cleveland Browns, Guard), dog tricks

– Domata Peko (Denver Broncos, Nose Tackle), playing guitar

Robert Nkemdiche (Arizona Cardinals, Defensive End) playing saxophone has been named as an alternate. Due to their NFL obligations, Cody Hollister and Jacob Hollister (now playing in the Super Bowl) will no longer be competing in the live show.

"These six NFL player finalists are about to show viewers another side of their personalities and skillsets," said Bob Horowitz, JUMA Entertainment President. "As they prepare for next Thursday night's competition, it's impressive to watch these athletes focus and train in much the same way as they approach a game on Sunday. And just like their day job, their primetime performance will be LIVE!"

Watch MVP: Most Valuable Performer live on Thursday, Jan. 25 at 8/7c on CBS and CBS All Access.
UPDATE: Justin WON! Of course he did … 
From ESPN:
Tucker, who earned a music degree at the University of Texas, will give his $50,000 prize money to the Baltimore School for the Arts.

"Hopefully, we're going to keep encouraging Baltimore's youth to stay involved in music, dance and all of the fine arts," he said.

In what was his fourth live performance, Tucker wowed the judges in the first such talent show involving NFL players.

"That's what we call pitch perfect," said Katharine McPhee, a singer and actress.