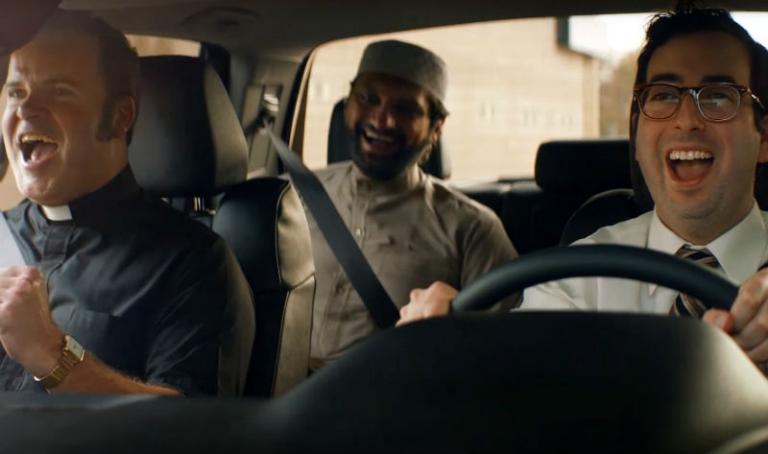 A rabbi, a Catholic priest, an imam and a Buddhist monk get into a truck …
And this charming, joy-filled ad is the result:
Plus, nuns!!
(Who, by the way, were KILLING on Twitter. Click here to check it out.)
Well played, Toyota!
Football — bringing us all together.
Image: YouTube screenshot
Don't miss a thing: head over to my other home, as Social Media Manager at Family Theater Productions; and check out FTP's Faith & Family Media Blog, and our YouTube Channel.