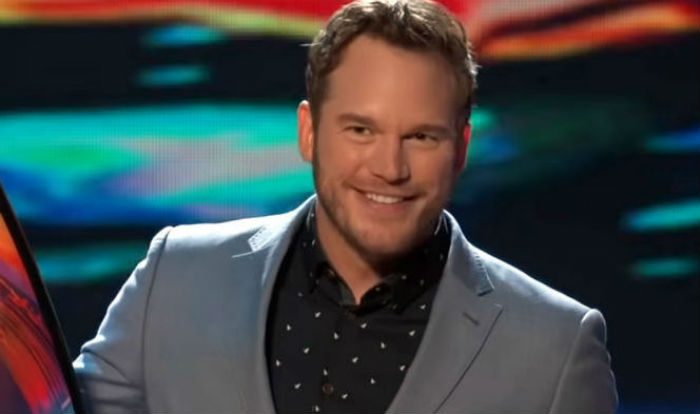 Chris Pratt is at it again, proclaiming his love for God in front of a nationwide audience.
On Sunday, Aug. 12, Pratt and "Jurassic World: Fallen Kingdom" co-star Bryce Dallas Howard won the Choice Summer Movie Actor and Actress Awards at the 2018 Teen Choice Awards, broadcast on Fox. Howard was working in London and called in to accept her honor (which includes a sweet surfboard), but Pratt was there in person.
As part of his speech, he said:
I want to thank God. I always do that when I'm up on a big platform in front of a bunch of young faces. I say, "I love God, that's my thing. I love Him, and you should, too."
And here it is:
This isn't the first time that Pratt has given a shout-out to the Almighty in an acceptance speech. It's not even the first time at the Teen Choice Awards. Last year, he took Choice Movie Actor: Sci-Fi for "Guardians of the Galaxy, Volume 2."
After telling a story about how he came from Hawaii to Los Angeles, looking like a surfer and claiming to be one (which he wasn't) in hopes of getting an agent, Pratt said:
I would not be here with the ease and grace I have in my heart without my Lord and Savior, Jesus Christ.
… for which he got big cheers. Take a look:
Pratt spoke even more about his faith at the MTV Movie & TV Awards back in June, laying down his 9 rules for life (details here), including injunctions to care for one's soul, to pray, and that God is real and that He loves you.
I met Pratt, now 38, back in 2004 at on the set of "Everwood" (
here's
that 14-year-old story), and he was the same quick-witted, easygoing jokester that he is now. But, as he's discussed publicly, the health issues of his now-5-year-old son, Jack, brought him back to faith and prayer. Unfortunately, his marriage to fellow actor Anna Faris has fallen apart.
The two had a spur-of-the-moment wedding in Bali in 2009. Supposedly there was a "local priest" involved, but I haven't been able to determine what sort of a priest. There's a good chance it wasn't a Christian ceremony. Nevertheless, it's a sad thing for all involved, and Faris has had some blunt things to say recently about marriage in the media.
Pratt is reportedly dating Katherine Schwarzenegger, the Catholic-raised daughter of Maria Shriver and Arnold Schwarzenegger, who had a famously troubled, and now legally ended, marriage of their own.
So, Chris Pratt isn't a perfect person, but his sincerity about his faith, his willingness to speak about it — and his ability to do that without losing fans or the respect of Hollywood — are remarkable.
Keep it up, Chris …