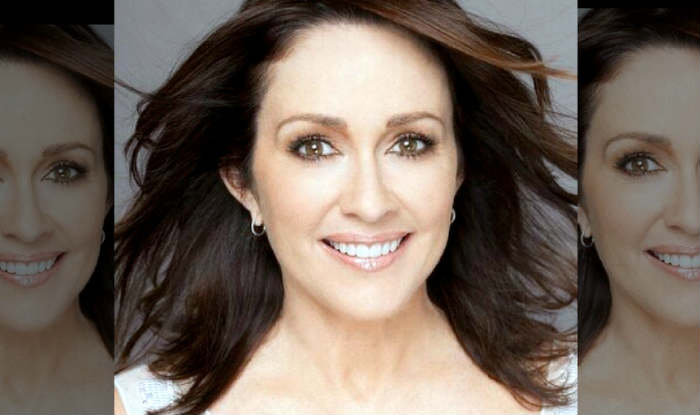 Coming off a long run on ABC's The Middle, Catholic actress/producer (and ardent pro-life advocate) Patricia Heaton reaffirms her star power by landing a series commitment at CBS, and reinforces her activist chops by tweeting in support of Gosnell: The Trial of America's Biggest Serial Killer, currently in theaters.
Before The Middle, Heaton had a long, Emmy-winning run on CBS' Everybody Loves Raymond, and she returns to her former network with a multicamera comedy called Carol's Second Act, featuring her as star and executive producer.
Heaton plays Carol Chambers, a retired teacher with two grown children who decides to return to school — this time as a student, with the goal of becoming a doctor.
From The Hollywood Reporter:
Trophy Wife creators Emily Halpern and Sarah Haskins will pen the script and exec produce the comedy alongside Heaton and [husband] David Hunt's FourBoys Entertainment banner's Adam Griffin and Rebecca Stay. Aaron Kaplan and Dana Honor of Kapital Entertainment will also exec produce.

The project, which despite the massive penalty attached, will still need a formal series order before it makes it to air, stems from an August pod deal Heaton and Hunt's FourBoys signed with producers CBS Television Studios, which is where Kapital is also housed.
(BTW, "pod" in showbiz-speak stands for "production overall deal," in which a production company has an overall deal at a studio, which pays for exclusivity to the company's projects. More on Heaton's deal here.)
Heaton hasn't let her Hollywood success interfere with her commitment to pro-life issues. She's taken to her very active Twitter account to talk about Gosnell — see my review of the film here — which was released last weekend (and cracked the list of the top 10 movies, and was the top indie movie, for its opening salvo).
Based on grand-jury testimony, court transcripts and press reports (and the filmmakers' own meeting with the incarcerated Dr. Kermit Gosnell), it recounts the investigation and trial that led to the conviction of the Philadelphia abortionist in 2013 for three counts of first-degree murder, for babies born alive that he then killed, and the involuntary-manslaughter death of an immigrant patient.
Dr. Gosnell is currently serving three life sentences without parole, plus 30 years, for the deaths and a variety of other state and federal charges, including drug charges and for violating abortion statutes. His filthy, substandard clinic operated in Philadelphia's inner city for 17 years without being inspected by authorities (which inspect other facilities, such as nail salons, yearly).
Take a look: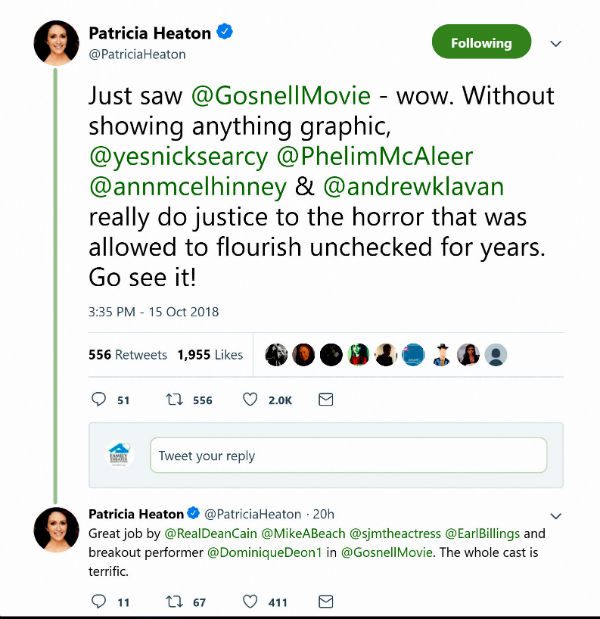 Fight on, Patricia!
Images: Courtesy @PatriciaHeaton on Twitter