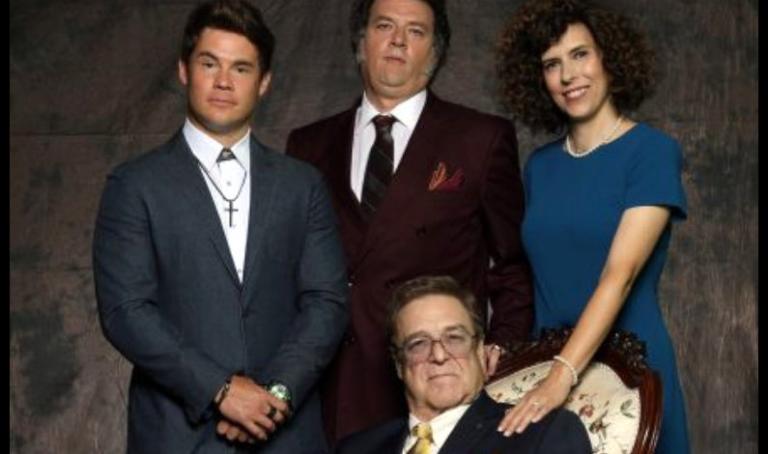 Hollywood may not be fond of faith in general, but it sure likes it as a topic. Two upcoming projects, from Netflix and HBO, could be bad, could be good, could be ugly. Time will tell.
The Chronicles of Narnia Come to Netflix
First up are new series and film projects based on Christian author C.S. Lewis' beloved seven-book series The Chronicles of Narnia, fantasy tales that also function as Christian allegories. The projects are being created under the auspices of a multi-year deal between the streaming service and the C.S. Lewis Company.
From The Hollywood Reporter:
"It is wonderful to know that folks from all over are looking forward to seeing more of Narnia, and that the advances in production and distribution technology have made it possible for us to make Narnian adventures come to life all over the world," said Douglas Gresham, the writer's stepson, in a statement released by Netflix. "Netflix seems to be the very best medium with which to achieve this aim, and I am looking forward to working with them toward this goal."

Under the terms of a multiyear deal between Netflix and The C.S. Lewis Company, Netflix will develop classic stories from across the Narnia universe into multiple projects. All series and films produced through the deal will be Netflix productions, with Mark Gordon of Entertainment One (eOne) producing. Gresham and Vincent Sieber will serve as executive producers for the series and as producers for the films.

"C.S. Lewis' beloved Chronicles of Narnia stories have resonated with generations of readers around the world," said Ted Sarandos, chief content officer of Netflix. "Families have fallen in love with characters like Aslan and the entire world of Narnia, and we're thrilled to be their home for years to come."
Mark Gordon is also known for producing such movies as Saving Private Ryan, The Messenger and The Day After Tomorrow, and working on TV series like Grey's Anatomy, Quantico, Designated Survivor, Criminal Minds and Ray Donovan.
This could be great … or not.
HBO Tackles Televangelism
HBO has given a series order to The Righteous Gemstones, a comedy about a family of televangelists, created by Danny McBride, Jody Hill and David Gordon Green. McBride is writing, executive producing, directing and co-starring.
From Collider.com:
The show was created by, directed by, and stars Danny McBride and it's described as a "televangelist comedy" revolving around the lives of a famous televangelist family—the Gemstones—"with a long tradition of deviance, greed, and charitable work, all in the name of the Lord Jesus Christ."

John Goodman plays the patriarch, Eli Gemstone, who is known for his aggressive techniques and award-winning weekly television program. McBride plays the eldest son Jesse, heir to the throne and a man who forges his own more modern path as his father's light is fading. Edi Patterson (Vice Principals) plays Judy, daughter of Eli who's not offered the same opportunities in the church because she's a woman. She resents her family for being stuck in the past and longs for an opportunity to get up on stage on Sunday mornings. Then there's Adam Devine as Kelvin, the youngest member of the family and the "edgy" child who's branded himself an outsider to the church.
McBride previously starred in HBO's Vice Principals and Eastbound & Down, which he also co-created with Jody Hill. According to Wikipedia, McBride grew up in Virginia and was raised Baptist.
From Vanity Fair:
[McBride] was raised in a religious family, with his mother, Kathy, performing puppet shows at their Baptist church and McBride collecting perfect-attendance pins at Sunday school. (McBride's parents divorced when he was in sixth grade, and the family stopped attending church afterward.)
Televangelism is certainly ripe for satire, so I'm not expecting the Gemstones to be good representatives of Christianity. You probably shouldn't, either. But, I could be wrong.
Stay tuned …
Image: Courtesy HBO