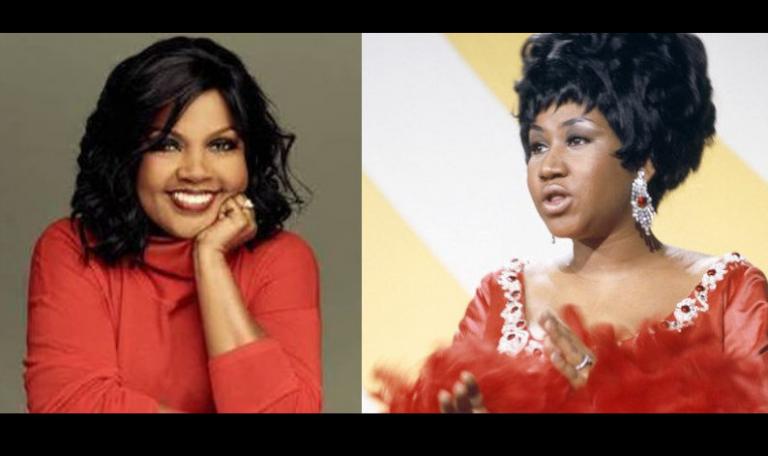 To gospel singer CeCe Winans, the late Aretha Franklin will always be a sister in soul.
Franklin, who died Aug. 16 at the age of 76, began her musical career singing at New Bethel Baptist Church in Detroit, Michigan, where her father, C.L. Franklin, was a minister.
"Everything she did outside of gospel music," says Winans, "she always brought the gospel flavor. That was her foundation. 'Amazing Grace' is a well-known song all over the world, because it's just a song that touches people from every walk of life. She did a recording of that song that changed, well, literally the world. I just want people to understand, those who don't know her as a gospel singer, go find it."
Well, here it is … it's 10 minutes long, so you may want to play it as a soundtrack to the rest of this article.
Who Else Is Honoring Aretha?
Winans joins musical director and composer Rickey Minor, R&B legend Gladys Knight, gospel duo Mary Mary, R&B/jazz artist Ledisi and gospel star Donnie McClurkin in a tribute to Franklin, as part of the 2018 American Music Awards. The honors on ABC on Tuesday, Oct. 9, live (in Eastern/Central time; tape-delayed in Pacific/Mountain time) from Microsoft Theater L.A. LIVE, at 8 p.m. ET/PT.
Among the other stars performing are Cardi B, Carrie Underwood, Ciara, Missy Elliott, Mariah Carey and Taylor Swift, who opens the show with a performance of "I Did Something Bad." Presenters include Amber Heard, Constance Wu, Heidi Klum, John Stamos, Lenny Kravitz, Rami Malek and Tyra Banks.
How is Gospel Music Faring Today?
Asked what she thinks the state of gospel music is today, Winans says, "It's alive and well. That's the beauty of gospel music. You have people who do hip-hop, you have people who do more of an R&B sound, you have a lot of different sounds in gospel music. When you look at all the genres of music, especially the brightest and biggest stars, what we call stars in this industry, came from gospel music.
"We've got some great young gospel artists that are coming up. You hear the flavor in almost everything."
Christians, Including Aretha, Are Far From Perfect
Franklin had a complicated life, with children out of wedlock, more than one affair and marriage, and issues with substance abuse and weight.
Critics of Christianity could say that its moral teachings didn't seem to improve Franklin's life, but Winans takes issue with that, echoing Pope Francis' comment that the Church is a "field hospital" for sinners.
"If we were perfect," she says, "we wouldn't need Christianity. Jesus came because we were hopeless. We are all sinners, and because of the blood of Jesus, and because of us having our faith in Him, we understand that there's hope. When we fall — not if we fall, but when we fall — we get back up. Your faith strengthens you, and it enables you do to what you've been called to do.
"The greatest thing about Christianity is that when we leave here, you don't lose when you serve the Lord. When you leave here, you're going to a better place."
As for Franklin in particular, Winans says, "Everything [a famous person does] is publicized. Everything they do is scrutinized. If all of us looked at our lives, we would see imperfection and wrong choices that we do every day.
"I need Jesus every day. I need Him. I need forgiveness every day. It's good to know that it's there for me It doesn't mean that I won't have problems; it doesn't mean I won't have mistakes. God doesn't leave us because we make mistakes. If anything, He embraces us more when we call on Him.
"Now, we do have to make that choice to call on Him and let Him in, and to know that He's not there to hit us over the head. He's there to share love and bring healing and to bring hope and answers. It's an individual walk. Aretha was amazing, yes, she had complications — but haven't we all?"
Asked what she'd like people to take away from Franklin's faith life, Winans says, "She wasn't ashamed of her faith. If I just pull one thing out, Aretha would take her roots and her gospel music wherever she went. She never apologized for where she came from. … We all, as believers, have to understand that wherever we go, we should bring the light with us."
What It's Like to Record With Aretha
There's no doubt Franklin was blessed with amazing talent, which Winans got to experience firsthand.
"I got a chance to record with Aretha," she recalls, "my brother and I, a while back. I'll never forget it. She came in, she got behind the microphone … most singers have to warm up and go through all this, but she just opened her mouth. I looked at my brother, and I was like, 'Why are we in the industry? What are we doing here?'
"I mean, it was just a gift like no other. It was just, wow. We had the best time. You can learn that she wasn't afraid to be who she was. She knew who she was; she knew the gift she head; and she would use it to the best of her ability every time you heard her."
Christmas Is Coming …
Speaking of music of faith, Winans has a new Christmas album, called Something's Happening!, coming out on Oct. 19. Songs include "Something's Happening," "The Grace of the Father," "O Come, O Come Emmanuel" and "Silent Night."
Image: Cameron Powell (Winans); Public Domain (Franklin)