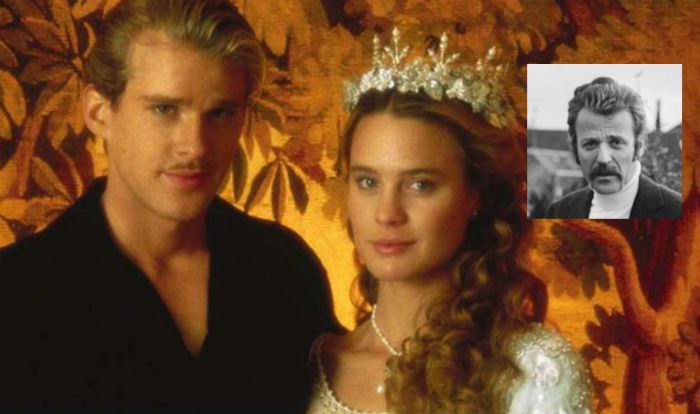 On Nov. 16, the Washington Post reported that screenwriter and novelist William Goldman had died at the age of 87, from complications of colon cancer and pneumonia, according to daughter Jenny Goldman.
From the story:
In a career spanning more than five decades, Mr. Goldman regarded himself as a novelist who just happened to write motion pictures. "In terms of authority," he wrote in "Adventures in the Screen Trade," his 1983 memoir and acid critique of show business, "screenwriters rank somewhere between the man who guards the studio gate and the man who runs the studio (this week)."
In an undated chat transcript from CNN (which probably took place in December 1998), Goldman observed:
I've been writing a very long time. Probably I started before most of you were born. And I believe this: Everything is about story. If any of you want to be writers, please try and believe me about story. If you have the story right for you, you have a chance. If you mess up the story, no matter how dazzling your style, you'll be in trouble.
Goldman wrote a lot of words, but he may be best known for these, from Adventures:
Nobody knows anything…… Not one person in the entire motion picture field knows for a certainty what's going to work. Every time out it's a guess and, if you're lucky, an educated one.
In the book — which I highly recommend for any current or aspiring screenwriter — Goldman takes a deep dive into his own work, including his Oscar-winning screenplay for Butch Cassidy and the Sundance Kid. He also took home an Academy Award for All the President's Men; and adapted his own novels Marathon Man and Magic.
But for many moviegoers, even if they don't know to whom they're grateful, the Goldman work that is held closest to their hearts is The Princess Bride. He adapted his 1973 novel, a send-up of fantasy stories, into a beloved 1987 movie, directed by Rob Reiner.
Set within the framing story of a grandfather (Peter Falk) reading a story to his ailing grandson (Fred Savage), the film stars Robin Wright, currently the POTUS in Netflix's House of Cards, as Buttercup. A simple farm girl, she's been chosen to marry a prince (Chris Sarandon),she does not love, while mourning what she believes was the death years before of her love Westley (Cary Elwes) at the hands of a pirate.
Along the way, she's kidnapped by outlaws and has a wild adventure.
Said Goldman to Entertainment Weekly:
I had two little daughters, I think they were 7 and 4 at the time, and I said, "I'll write you a story. What do you want it to be about?" One of them said "a princess" and the other one said "a bride." I said, "That'll be the title."
Not long ago, I saw The Princess Bride for the first time on BYUTV, the cable channel run by Brigham Young University in Utah, named for an early leader of the Church of Jesus Christ of Latter-Day Saints. This puzzled me a bit, until I was told by several people that the film is a particular favorite of Mormons. Apparently, they were right.
The website LDSLiving.com observed:
For Mormons, this movie has everything: lovable characters, clean comedy, true love, and good morals. Although I'll warn you now. Yes, this is a kissing movie.
Catholics love it, too. Elwes, himself a Catholic, recounted in a 2014 New York Post story what happened when he met Saint Pope John Paul II:
Elwes briefly met His Holiness at the Vatican in 1988, a year after the movie was released. After posing for a quick photo, the pontiff turned to the actor and asked if he was the one from "The Princess and the Bride." (Infallible, my backside.)

Elwes was so startled, he could barely speak. "Yes," he answered.

"Very good film. Very funny," the pope said.

"I mean, what are the chances of that?" Elwes tells The Post. "'Inconceivable' was what went through my mind."

Maybe the revelation wasn't that shocking. "The Princess Bride" has earned millions of fans around the world — and not always those on the side of the angels.
In his review at the film's release, film critic and Catholic Dean Steven D. Greydanus wrote:
Unlike an out-and-out satire like Monty Python and the Holy Grail, The Princess Bride offers real swashbuckling excitement, real romantic feeling, real villainy and intrigue, real loyalty and heroism. In fact, it does all these things with such sparkle and flair that most straight-faced exemplars (e.g., Dragonslayer) seem dull and plodding by comparison.

But it does it all with a slyly subversive wink, lacing the story with outrageous conceits and comic repartée.
It's a bit long to excerpt in this piece, but I recommend clicking here to go to a Deadline.com story about Goldman, in which director Jonathan Demme recounts the small but decisive change that acquaintance Goldman suggested for The Silence of the Lambs. Also, click here for another great in-depth piece on Goldman.
As a nascent screenwriter — lucky enough to have my first movie optioned, and then recently re-optioned (God willing it will eventually get made) — I've learned that you break the rules of storytelling at your peril. But also, there's a gut sense, made up of experience, training and talent, that tells you when something is or isn't right.
Not many have it, but in a Hollywood where "nobody knows anything," Goldman did.
Image: MGM/Wikimedia Commons