Christmas isn't just about Hallmark movies. One more cable network that takes Christmas seriously is Georgia-based UPtv, which had a successful 2018 slate of movies and is hard at work on 2019.
These days, "Hallmark Christmas movie" has almost become one word, but the Hallmark channels are hardly the only players in the holiday-movie game. Netflix has jumped out with some popular offerings, including this year's raucous The Christmas Chronicles, with the irrepressible Kurt Russell as Santa Claus. Lifetime TV continues to roll out holiday fare, with a sprinkling of holly-wreathed movies on other channels.
UPtv began life in 2004 as Gospel Music Television. In mid-2013, it rebranded as UPtv, promising uplifting, often faith-infused, family-suitable programming. Among the network's 2018 slate was the well-reviewed Christmas on Holly Lane, but the cocoa had barely cooled before executive vice president and general manager (and Notre Dame grad) Amy Winter was hard at work on the 2019 slate.
"It's sort of a 365-day-a-year process," she says, speaking in mid-December. "Everybody wants to take advantage of not only when the snow is on the ground, but when the decorations are up. There are a couple movies we're considering — I think one is already in production now for the 2019 season already.
"Then we are in the process of locking down the remainder of the premieres that we'll be producing in the next month or so, so that we can complete them before the winter weather ends."
Most of Hallmark's Christmas movies have romance at the core, but Christmas on Holly Lane was about friendship, as three lifelong pals (Sarah Lancaster, Karen Holness, Gina Holden) return to a home where they've shared many holidays — which now may be sold off.
Explains Winter: "We were looking for a concept across the board — not even necessarily Christmas but this sort of 'it takes a village' — people moving in together … because we were reading in the papers that a lot of families, in order to make ends meet, are trying these non-traditional ways of supporting each other and living together.
"It's something we've been digging into. Then this script came in, and we loved it. It turned out to be a beautiful film."
But, as with almost all modern TV Christmas movies, the leads are female. Other than Russell as Santa Claus, it's hard to find any of these films that don't center on a female character.
"We all," says Winter, "have a tendency to put a female lead in the position, because we know that mostly women are driving the remotes to get to these films."
On the other hand, I point out, one of the greatest Christmas movies of all time, It's a Wonderful Life, has a male protagonist (although you could argue, quite persuasively, that his wife is the real hero of the piece). And for those who love, say, Jane Austen's Pride & Prejudice, most of the conversation I've heard is not about the Bennet sisters but about Mr. Darcy. Women do like to watch women, but they also like to watch men.
Provided it's the right story, Winter is open to the idea of a male protagonist in a Christmas movie — and not just another Scrooge (and having him look like Colin Firth as Mr. Darcy wouldn't be a bad thing either).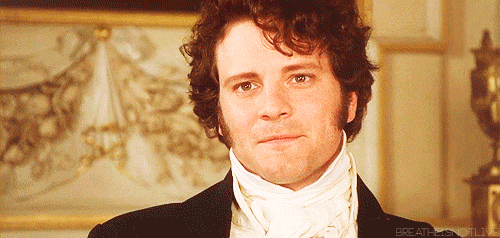 "It could be an opportunity if you found the right thing," she says. "We're really willing to look at some outliers in the space. The thing that's hard is, I have seen recently that half were in the Scrooge area, that were male-centric. The thing is, you have to make sure they do it in such a way that you still like them at the end.
"Because if they're just a terrible person, I'm not sure someone wants to sit through 10 minutes of what was supposed to be a wonderful Christmas movie watching a guy be a real jerk, you know? So it's a really intricate balance, that you need an exceptional writer to nail."
While many of today's Christmas movies are stocking-full of decorations, lights, cookies, eggnog, ugly sweaters, Santa Claus and reindeer, many of them are remarkably light on faith. Christian fans don't necessarily need the Nativity story being depicted in every Christmas film, but keeping Christ in the mix (since it's His birthday celebration, after all) is always appreciated.
Considering UPtv's lineage, I wanted to know how faith figures into the network's programming mix.
"Faith is very important to a large portion of our audience," says Winter. "We're very aware of that, so when it happens organically in a storyline, and we feel it's a great story, we are absolutely happy to offer that to our audience.
"You see that woven through our Christmas season, and a number of other shows that we have on our air, that we've produced as well."
Modern lives can be challenging, and what networks like Hallmark, Lifetime and UPtv have realizes is that people need a happy place, and for many, top of the list of those is the Christmas movie.
"What we hear from the audience," says Winter," is we are a haven. It's been a pretty tough year for a lot of folks. A lot of our audience comes to us, because they trust us to deliver shows and movies that they feel comfortable with for the entire family.
"They are really so pleased to have us on."
So, what do you want from these cable channels? More family-suitable shows all the year around, more shows featuring honestly portrayed Christian characters, more Christ in Christmas, or just more stories featuring positive emotions and warm relationships?
Speak up. Trust me, they're listening.
Image: UPtv
Don't miss a thing: head over to my other home, as Social Media Manager at Family Theater Productions; and check out FTP's Faith & Family Media Blog, and our YouTube Channel.