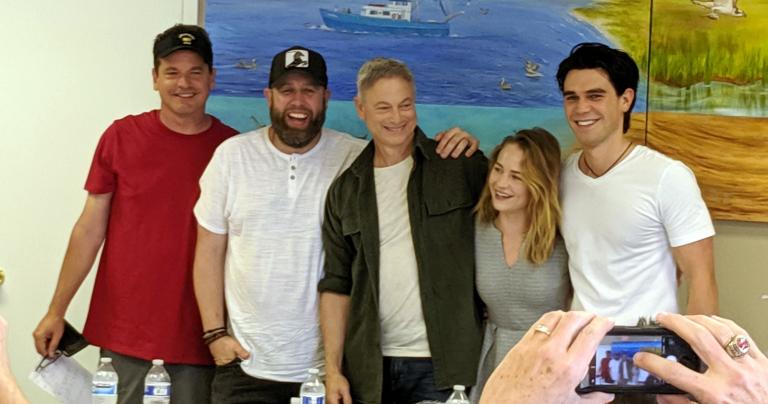 Shot in and around Mobile, Alabama, earlier this year, I Still Believe just released its first trailer. The film is based on the true story of Christian singer Jeremy Camp — and takes its name from his hit song — who married his first wife despite her cancer diagnosis.
AJ Kapa (Riverdale) plays Camp; Britt Robertson plays his wife; and Gary Sinise plays his father. Shania Twain also stars. I Still Believe comes from the same team that produced the surprise hit I Can Only Imagine, also based on a popular Christian-pop song. The Erwin Brothers — Andrew and Jon — directed from a script by Jon Erwin and Jon Gunn. It's also the first film from Kingdom Studios, a new, faith-based division of Lionsgate.
I visited the set in Mobile in June, at the time the Camps' beach wedding was being filmed.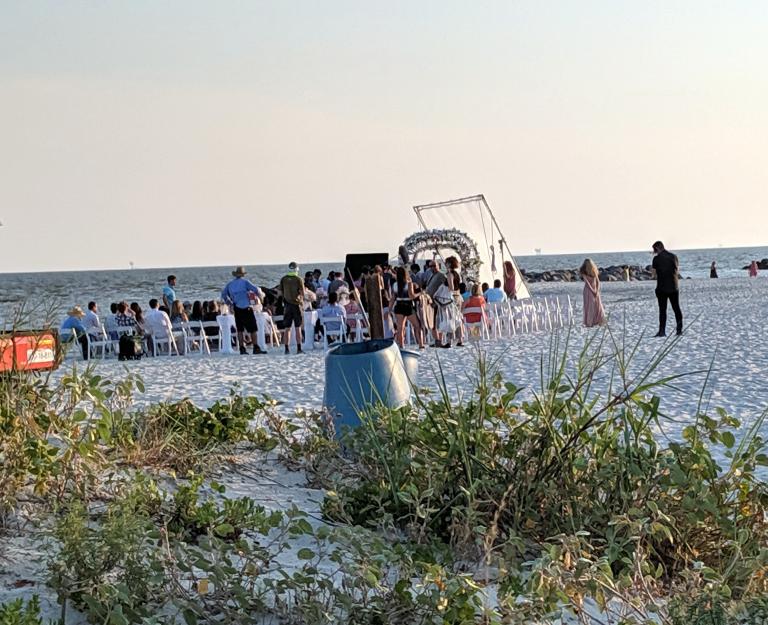 We also got to spend a bit of time with the cast. More on that later.
I Still Believe isn't set to be released until March 20, 2020, and has just released its first trailer. Take a look:
Images: Kate O'Hare
Don't miss a thing: Subscribe to all that I write at Authory.com/KateOHare
And, head over to my other home, as Social Media Manager at Family Theater Productions; and check out FTP's Faith & Family Media Blog, and our YouTube Channel.