Elise Italiano is a schoolteacher in Washington, D.C., who contributed a chapter to the book called Breaking Through: Women Speak for Themselves. The book flowed from a movement in response to an abortion-industry-led "Where are the Women?" campaign in response to protests against the White House's abortion-drug, contraception, sterilization mandate. Since so much of the rhetoric about the religious-freedom controversy surrounding the mandate has been about single women, that's what her chapter is about: Single women, modern life, and the Catholic Church.
(For the sake of full disclosure, know Elise has participated in Catholic Voices USA programs, which I am a director of, though I was opposed to the mandate and cheering the Women Speak effort; the initial petition they released was first published on National Review Online, before CVUSA came to be.)
KATHRYN JEAN LOPEZ: Why are you still talking about Sex and the City?
ELISE ITALIANO: Sex and the City shaped several generations of women's views on what it meant to be an independent, confident, successful, chic, and modern woman. It created a cultural "readiness" in speaking about sex that has only — and who would have thought it possible — gotten more explicit as time has gone on. It was a show that simultaneously shocked viewers into thinking about sex while delicately exploring its relation to a woman's desire for forms of intimacy that may or may not be related to sex. The characters were people whose wardrobes and professions were enviable, but they were people you wanted to get a cup of coffee with, because they, too, were struggling with similar questions about the meaning of life and love. I'd argue that its presence in syndication is an indication that it has irrevocably shaped many of us. What I find most compelling is that with the exception of one character, everyone else in the end was looking for lasting companionship and monogamy. It's depressing how shows like Girls don't even recognize or portray the link between sexual activity and that innate desire to be committed to one person.
LOPEZ: How is the Catholic single woman misunderstood?
ITALIANO: A single woman in her twenties, thirties, and forties is wrestling with the questions that her non-Catholic sisters are wrestling with about dating, marriage, and professional aspirations. But the culture largely speaks about virginity as something totally freakish (or doesn't even talk about it as something the people are committed to). It's seen as a repression of desire, a denial of some sort of necessary part of a healthy life. The idea of vocation, which is largely on the Catholic, single woman's mind, is seemingly out of sync with a culture that encourages us to be self-focused. The idea that you might be innately "called" to something in which you selflessly give of your time, talent, and attention is at odds with the idea that you make your destiny according to what you want and when you want it.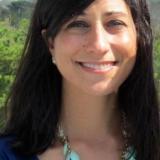 LOPEZ: Why is this important to talk about out in the cultural open?
ITALIANO: It's important to allow single, Catholic women, in the cultural conversations –and not just in the "on religion" sections of newspapers or web magazines — because in reality, we are present in every aspect of the professional realm, but we often feel we marginalized at the water cooler or at the happy hour, precisely because of the mischaracterizations of things that are important to us. In a culture where every voice is tolerated, it often feels like our voices are the only ones silenced because they are not seen as rational or culturally relevant. When your views about sex, marriage, and babies are repeatedly pushed aside as radical, bigoted, or anti-woman, how can you ever speak up about the joy and beauty they offer? How can you participate in a conversation if you aren't welcome based on its starting premises?
LOPEZ: "It's time to allow Catholic women to join the conversation about the changing topography of the relationship and marriage market." Who's keeping you out?
ITALIANO: I don't know that anyone is necessarily intentionally boxing us out of the conversation. I just think that when a Catholic woman picks up a magazine in the grocery store, it's often harder than not to recognize herself in the headlines and feature stories. When the culture assumes that sex is the main ingredient for a happy and full life, that the recognition of a woman's equal contribution to society hinges upon her ability to have an abortion, and that you cannot both love your homosexual friends and hold that marriage is itself something between a man and a woman, it's increasingly easy to feel silenced.
LOPEZ: Do you really think there are that many women who subscribe to both Magnificat and Real Simple, visit InStyle.com and news.va?
ITALIANO: I do! One of the best things about looking at your life through the lens of the Catholic faith is that culture matters. Beauty matters. Food and drink matter. What's on television matters. So we take the best parts of everything out there and integrate them into our daily life. Spiritual growth and a relationship with Christ don't happen in some sort of state apart from being in the body, in time, and in the world. You become holy right where you are, in the thick of your daily choices and encounters.

LOPEZ: What do the Ignatian exercises mean to you? How are they similar and different from cardio exercises?
ITALIANO: The passage you're referring to was just about the fact that I think it's important to build oneself spiritually and to take care of oneself physically. Overall health includes taking care of your body and soul. Just as it takes someone a few weeks to get into shape and only a few days to get out of shape, one has to be dedicated to spiritual growth in the same way. And both are fulfilling and improve your quality of life!
LOPEZ: Why do you express a love for the Catholic Church? The world conventionally seems to think it is all about keeping women down.
ITALIANO: I'm the type of person that wants to understand people's stories: where they've come from, what's important to them, how do they understand and make sense of the events of their lives and their hopes for their futures… and in the end, what makes them happy. I've watched friends, relatives, coworkers, and even strangers make various decisions as they answer that question about happiness. What I am repeatedly struck by in my life is that the men and women who participate in the life of the Church — in its rhythms, celebrations, sacraments, communal living — they are all able to deal with suffering in a way that no one else has been able to. They are able to maintain a deep, unshakeable peace in the face of whatever happens to them or whatever life demands of them. The people whose lives I want to emulate live according to their relationship with Christ and are happy in a way that no other narrative about how to live or what to live for can offer them.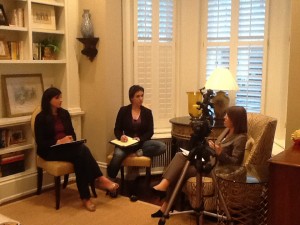 LOPEZ: Is "what constitutes a date" really a mystery? For a generation that seems to communicate non-stop, that seems avoidable.
ITALIANO: There's certainly no shortage of people sharing what they think. We lead public lives for sure. Virtual communities lend themselves to forums where diverse opinions and points of view are expressed. But what is lacking is a real conversation about masculinity, femininity, and dating norms and expectations. In a culture where young people live thousands of miles away from family members, where communities develop less naturally and organically than they used to, such diversity of thought on such matters can make it hard to know what the other person is thinking or intending. Some common frame of reference would be helpful, but since there are no cultural norms or rules in this realm anymore (for instance, the phrase "they hooked up" could mean any number of things), we're all kind of figuring this out on our own.
LOPEZ: "The expectation that you will be sexually intimate in a relationship – or with anyone with whom you go out for whatever duration – is now a given," you write. Could the case be made that you should loosen up? Perhaps it might help with the "vocational" "angst" you describe?
ITALIANO: The fact that we're sexually attracted to people is a very good thing. But unlike many of my peers, I don't see my sexual behavior as something that I'm using to express something about myself. It's not about me. Intimacy requires that you want to share yourself with another person. Sexual intimacy, then, is about expression – but something you want to say to someone else. As a Catholic, that something else has appropriate boundaries, limitations, and freedoms, depending upon the context of your relationship with the other person. You can say certain things when it's secure, safe, and when you're ready to do so. And all of those parameters are meant to help you to love the other person more fully. This way of living as a sexual being is so much more attractive to me than if it were all about me – my wants, desires, and needs.
LOPEZ: Why did you find it important to note that "our culture is not yet a total moral dystopia"?
ITALIANO: I think it's important to celebrate the things that the culture is getting right – the things that speak to the universal human experience in a way that is beautiful and intelligible. Christ came into the world as it was, in all of the muck and the mess. He also came in a particular culture and worked in and through it. Life is good – we have to focus on that!
LOPEZ: What do you tell high-school students who face pressure to get sex over with before they go to college?
ITALIANO: I ask my students about other issues that they care about –- social justice, the protection of the weak and the vulnerable, and human rights. I ask them if they would let anyone else sway their convictions about protecting these things. Of course they respond that they wouldn't… that some things are worth fighting for. And then I ask them why the heck they would say that they are not worth fighting for? That they should be won over and treated with dignity and respect? They find the Catholic view of sexuality so compelling and attractive, but feel like they can never have it with all of the pressure they face. The most convincing witness is to show them attractive, successful men and women who lived as if they were worth fighting for, and in the end, found exactly what they were hoping for.
LOPEZ: Will their twenties be harder or easier than yours?
ITALIANO: I think that the twenties are nothing that you expect them to be. You think you have things figured out, but in the end, you need experience to gain any wisdom. And that only comes with time. I do believe that the next generation is going to have to intentionally build real communities instead of virtual ones and to create some time and space for silence and contemplation. It's the only way to stay in touch with yourself, with God, and with reality.
LOPEZ: Does the current, ongoing Fortnight for Freedom have anything to do with any of this?
ITALIANO: The Fortnight for Freedom is a response to a growing cultural situation in which certain voices are no longer fully welcome in the public square and certain ways of living are seen as unacceptable and culturally irrelevant, which was my case above. In the end, countries where religious citizens have a place, a voice, and a forum to witness to their relationship with God and to live out what the relationship demands of them are more likely to protect the weak and vulnerable of their society, including women and children. The Fortnight is a time to advocate for this freedom.
LOPEZ: Could you be friends with Sandra Fluke?
ITALIANO: I'd certainly welcome the chance to get to know her -– her story, her hopes, her aspirations. It seems that we're both interested in the protection and flourishing of women, but we'd likely disagree on how that shakes out. Maybe we could start with a glass of wine and a discussion of a Sex and the City episode as a first outing.