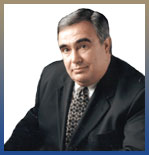 It was the fall of 1987.  I was heading southward on I-75, driving home from my job in downtown Detroit and listening to "Talk From the Heart" on evangelical radio station WMUZ-FM.  The show was hosted by Al Kresta, then pastor of a small non-denominational church, Shalom Ministries.
As I crossed the Rouge River Bridge, I heard Al say, "You know, we'd like to find a producer for the show—someone who can answer the phones, screen callers, line up some interview guests…."
"Wow!" I thought. "I'd like to do that!"
That's it!  That's how I began my career in Christian radio:  I applied; I met with Al Kresta and the station's general manager Frank Franciosi; we hit it off; and I became the first producer of what was to be one of the nation's most popular talk shows among evangelical Christians.
Al was a stellar talk show host. His colorful prose (that "nailing jello to a tree" stuff) captures the imagination.  His guests frequently commented that this was "the best interview they'd ever had"; and indeed, Al's questions were incisive—extracting the deeper meaning, the back story that gave life to the interview.   Al was everything to everybody: He drew out a writer's pent-up frustration, comforted the mother of a sick child, prayed with a distraught wife whose spouse had filed for divorce.  He understood politics, education, theology, and proposed complex answers drawn from his Christian faith.
But despite his generous spirit, he was no push-over.  Once, after learning that a particular guest had published two wildly divergent books using different pen names, Al broke the news—revealing the guest's "alter-ego" in a live broadcast by calling him by his pen name.
Anyway, that's how our work relationship and our friendship started.  My respect and admiration for his work have burgeoned in the 25 years that followed.  When Al investigated the Catholic faith, studying with the likes of Scott Hahn and Richard John Neuhaus and Fr. Peter Stravinskas—when he converted, then brought with him a steady stream of friends and associates—and when Al, at the urging of Tom Monaghan, began a fledgling radio station, the first Catholic station—I watched with pride and excitement.  When his life was threatened by necrotizing faciitis, his leg eventually lost to the flesh-eating bacteria, I joined the WDEO staff in worry and in prayer. 
We worked together again:
  Al helped me to get a foot in the door at Legatus, where I became conference director.  For a few years, I produced his show on Ave Maria Radio, broadcasting from studios in Ann Arbor, Michigan. 
I'm still a faithful listener.  Every afternoon from 4:00 to 6:00, Al Kresta looks at all of life "through the lens of Scripture and the teachings of the Catholic Faith."  We drive home together, Al and I:  he, on the airwaves; I, behind the wheel.
This Saturday evening, Al Kresta celebrates a milestone:  Twenty-five years in broadcasting!  The Catholic station he leads, WDEO 990-AM, celebrates fifteen years.  The network has grown, the idea has spread, and there are now some 200 stations around the country broadcasting the Good News. 
Friends and supporters of Al Kresta rejoice at this occasion.  We'll do a little rockin', too:  The station is putting on a grand celebration, featuring a concert with Catholic country singer Collin Raye at Ann Arbor's Hill Auditorium.  I'll be there!  Tickets are still available, and I know how much Al would appreciate it if you could be there, too.  Go to Avemariaradio.net for more information. 
See you Saturday?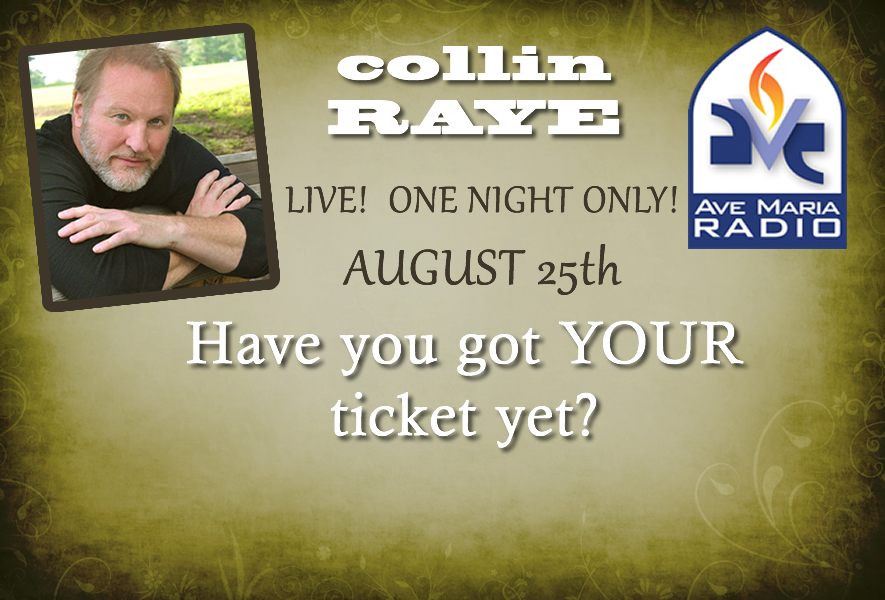 The station's mission statement reads:
Ave Maria Radio employs radio, internet and other media to offer news, analysis, teaching, devotions and music to demonstrate the good news that Jesus is Lord over all areas of life. Through these means and activities we show that the teaching of Christ, through His Church offers a rational view of the world, a deep sense of spirituality, a firm family life, enhanced human relationships, and the creation of a culture of life and love.
 Oh oh!  And coming right up:  A special guest post from Al Kresta himself, addressing Cardinal Dolan's invitation to the President to the Al Smith Dinner.