If you're in southeastern Michigan, and if you're interested in the New Evangelization or in better understanding the challenges and opportunities in Ecumenism, I've got news for you!
First, a wonderful opportunity to learn more about the New Evangelization: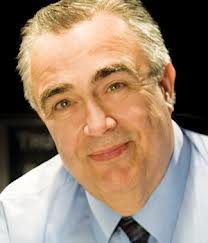 My friend and former boss, Al Kresta, will speak on Thursday, March 6 on the topic of The New Evangelization:  Build the Church and Bless the Nation.  Al has taught that only by building the Church will we effect real change in the culture.  This is a call to become the disciples Christ has called and gifted us to be, by sharing our Catholic faith in today's culture.
Kresta is a best-selling author of several books including his most recent, Dangers to the Faith: Recognizing Catholicism's 21st Century Opponents
.  Perhaps you've heard Al's nationally syndicated show, Kresta in the Afternoon, on Ave Maria Radio or on your local Catholic station.  If not, tune in weekdays from 4:00 to 6:00 p.m. on-line at avemariaradio.net.
Al's presentation will be at 7:00 p.m. March 6, at St. Linus Church, 6466 Evangeline in Dearborn Heights.  Parking is free, and refreshments will be served.  There is no charge for this important lecture; free will donations will be accepted, but are not necessary.  For more information, call 313.274.4500.
And now, An Adventure in Ecumenicity.
That's the topic of a Symposium which brings together nationally-known theologians to discuss the thought of Dutch Reformed ecumenist Gerrit Cornelis Berkouwer.  Symposium presenters will include three well-known teachers:
Dr. Eduardo Echeverria, professor of philosophy and theology at Detroit's Sacred Heart Major Seminary, and author of Berkouwer and Catholicism: Disputed Questions (Studies in Reformed Theology);
Dr. Francis Beckwith, professor of philosophy and Church/state studies at Baylor University in Waco, Texas; and
Dr. John Bolt, professor of systematic theology at Calvin Theological Seminary in Grand Rapids, Michigan.
Who was Berkouwer?
 The Dutch theologian was delegated by the Council of the GKN (the Reformed Church of the Netherlands) to attend the 1957 assemblies of the International Council of Christian Churches, a world fundamentalist body that met in Amsterdam, and the World Council of Churches, the ecumenical body that met that same year in New Delhi, India.  Berkouwer recommended that the GKN join the World Council of Churches, which they did–making them the first Evangelical community to join.  Berkouwer authored an 18-volume Studies in Dogmatics, and served as an Observer at the Second Vatican Council.
The symposium will be held at Sacred Heart Major Seminary on Saturday, March 1 from 9:00 a.m. until 1:00 p.m.  There is no charge, and a free continental breakfast and lunch will be included.  The flyer is below; for more information, contact the seminary at 313.883.8793.
I plan to attend both events.  I hope to see you there!