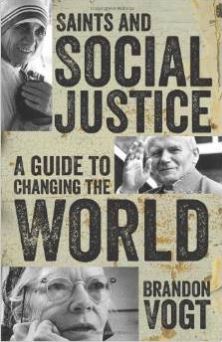 What amazes me most about Brandon Vogt's excellent book Saints and Social Justice: A Guide to Changing the World
is Brandon Vogt himself.  Almost three years ago, I published a review of Brandon's first book, The Church and New Media, for Patheos.  I loved that book, and this one, Saints and Social Justice, is its equal.
I first met Brandon in May 2011, when we both found ourselves among 150 Catholic bloggers  invited to attend the first-ever Vatican Blogfest.  Brandon, then 25, was a recent convert–he'd been a Catholic for only a few years.  Already, though, he'd gained a reputation as a solid Catholic blogger.  He'd just completed his first book, The Church and New Media
, which promised to be an essential sourcebook for evangelization.  Brandon was one of four Catholic writers and media professionals with whom I shared a large apartment on the Via Aurelia.
So now there's this new book, Saints and Social Justice
.  At the outset, Vogt acknowledges the negative connotation with which the term "social justice" is sometimes met.  It is true, he concedes, that the words are sometimes twisted and misunderstood, co-opted to mask nefarious projects.  He acknowledged that "Catholic social teaching" has in some circles quite a bad reputation.
But social justice is central to the mission of the Catholic Church.  Catholicism has been a leader in calling for social justice in the areas of abortion, euthanasia, capital punishment, rights of workers, immigration and the dignity of persons.  
In Matthew 25:31-46, the story of the Last Judgment spotlights Christ's commandment  to feed the hungry and clothe the naked.  Pope John Paul II reiterated that signal responsibility of the Christian to engage in corporall works of mercy and remember the "preferential option for the poor."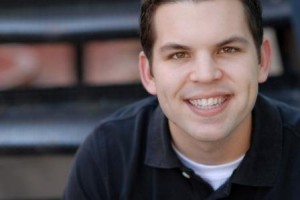 Brandon has skillfully described the Church's embrace of social issues, showing how charity partners naturally with piety.  He does this, not with a weighty theological tome, but with case studies drawn from the lives of the saints.
Want to understand the Church's view of the dignity of the human person?  Look at the lives of Blessed Teresa of Calcutta and St. Peter Claver.  
The option for the poor and vulnerable?  Read the chapters on Blessed Pier Giorgio Frassati and St. Vincent de Paul.
Does the Catholic Church believe in the dignity of work and the rights of workers?  Just ask St. Benedict of Nursia and Servant of God Dorothy Day.
How about care for creation?  Vogt shows us how St. Giles and St. Isidore the Farmer carefully tended the world God made–modeling environmentalism, not as mere political posturing, but as care of a sacred trust, a gift from God.
Readers have come to expect Brandon's work to be clear and compelling–and Saints and Social Justice
doesn't disappoint.   This newest work fills a gap in popular-level Catholic teaching, and I know it's going to be a best seller.  Congratulations, Brandon!